Website traffic is very powerful in bringing the attention of your audience and delivering message to them. Without getting traffic who you'll sell products to? How will you get sales leads and conversion rate? How you will generate revenue from the website? Today, more people are being online and making purchases (covid-19 is one of the biggest reasons), businesses are looking for budget-friendly and high-impact advertising options. That's the reason companies are opting for PPC ads.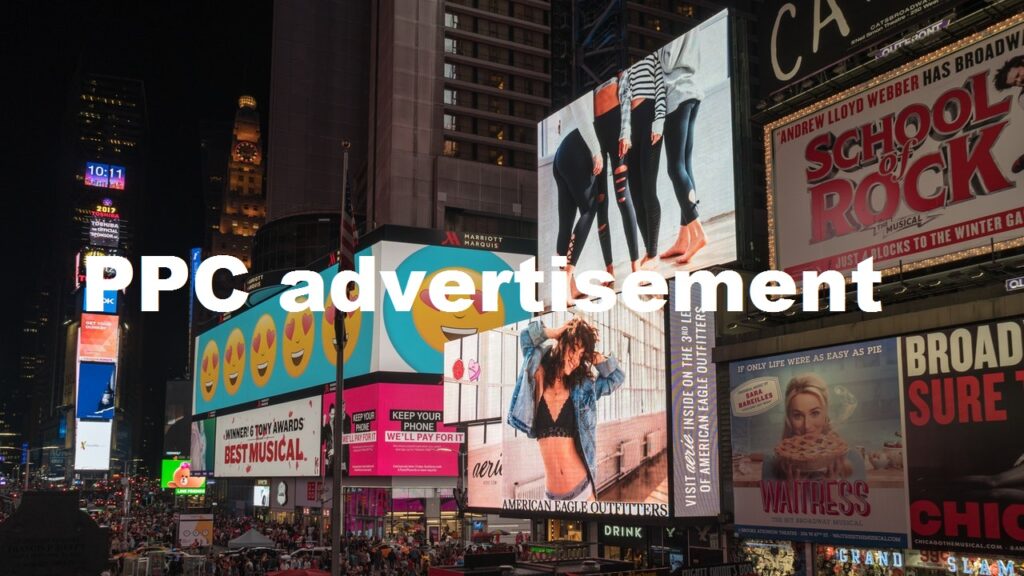 Yes guys, many brands have started leveraging PPC ads to put their brand in front of millions of internet users. If you don't know the power and how beneficial they're for your business, keep reading this article.
I will first explain the concept of PPC ads then after explain the 6 benefits of it. Let's get started now.
What do you mean by PPC advertising?
PPC stands for Pay-per-click advertising. It is a form of advertising where you have to pay a small fee each time someone clicks on one of your ads. Some most popular PPC ads are Google Ads, Facebook Ads, and Microsoft Ads. Well, mostly marketers choose Google ads for PPC ads. You can choose any platform as per your choice.
Let's move further and talk about the benefits of PPC ads below.
Top 6 benefits of PPC advertising
1. PPC ads are cost-effective
One of the very first advantages of using PPC ads is that they're budget friendly. You have full control over your budget and targeting ads placements. And with on-going PPC campaign optimization, you'll quickly find fruitful budget and results. Let me also tell you that without PPC advertising services, you'll never pay for ad impression or reach. You only pay for clicks so that you can fully control your budget.
2. You get instant traffic
Another benefit you get from PPC ads is instant traffic. There are two ways you get traffic to your website: first is organic way and second is paid way. Organic traffic you get through SEO which helps you bring your content on the first page of the Google. And paid ads help you fetch more click-through rate (CTR), impressions, and much more. Also, organic traffic can take months to fetch you results. With PPC ads, you get instant traffic and instant results.
3. PPC ads bring you positive ROI
Unlike other advertising platforms, PPC ads are easy to measure, track, and monetized. It simply means that by measuring your campaign performance, you can improve your ads until they produce or fetch you a positive result. Moreover, PPC ads are budget-friendly, you only pay for what is required and needed. Another thing is that they are known to bring instant traffic and results, same way they help you generate ROI in less time unlike SEO.
4. You have multi-layered targeting options
With PPC advertising, you have a golden chance to target audience through multiple options. Basically, PPC ads offer you multiple metrics to target users through their age, locations, interests, preferences, and make it easy to target specific customer profiles locally and globally. Moreover, you easily get to see the type of users respond to your campaigns, and the platforms users use. In fact, you can also hyper-target audience different audiences on platforms where they convert best.
5. PPC helps you in smart retargeting
What is retargeting? In simple words, retargeting helps you target those customers back who visited your website but didn't make any action. Here you can combined with analytics allows you to see how your users interact with your campaign and retarget those people who didn't convert. Moreover, retargeting works because you know that user is already interested in your product. They just need more time to decide to come to a better decision. You just keep the product in front of them and increase your chances of converting them.
6. You can easily produce PPC ads
Next advantage is that they are very easy to create and use. If you want to attract customers through PPC ads then you can easily create them. You no need to be a specialist or require a special knowledge or healthy production skills. It is a simple to set up campaign, any business can access. Moreover, big PPC platforms like Google ads and Facebook ads are easy to walk you through the process of creating a successful ad campaign.
Closing words
PPC advertising is fast growing industry and an effective way to bring in more customers to the business. Regardless the size of your business, you can use PPC advertising campaign for your business and achieve your business goals. Moreover, you can also hire a professional PPC advertising company so that you can learn most from them. Professionals help you bring success.
If you have any query or doubt, just get in touch with us. We'll love to solve your query.