Top App Development Agencies in United States

Premium Member
4.9 on 30 Customers Reviews
Softifive is an Application software development company providing businesses worldwide with tailored software solutions from industry specialized developers.
---

App Development Agencies in United States

Free Listings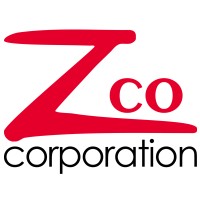 Zco Corporation
App Development Agency in Nashua, New Hampshire
Address: 58 Technology Way Suite 2W10, Nashua, NH 03060, United States
---
We are a custom mobile and web app development company that offers our clients extensive technical capabilities and the ability to produce high performance custom software. We can meet your requirements regardless of a project's scale. Over the past 30 years we have become a market leader that continually innovates and challenges the boundary of what is possible through custom software development.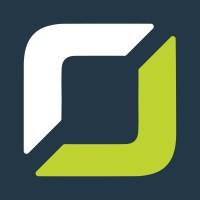 Orases
App Development Agency in Maryland
Address: 5728 Industry Ln, Frederick, MD 21704, United States
---
At Orases, we are committed to providing fast and efficient mobile app development services for clients using the most advanced technologies on the market. Our innovative mobile applications offer the most efficient and intuitive user interface and user experience to deliver the best possible experience for users in all industries. Over the years, Orases has designed and developed more than 150 mobile apps for business across multiple industries.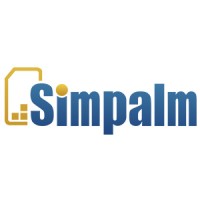 Simpalm
App Development Agency in Chicago, Illinois
Address: 1136 S Delano Ct b201, Chicago, IL 60605, United States
---
Simpalm is niche app development companies based in Chicago. We design and develop mobile apps, backend and web apps. We have delivered 250+ mobile/web apps for startups and enterprises. Simpalm is an award winning digital product development company established in 2010. Our team has expertise in UIUX design, mobile app development, web development, and backend engineering. We have delivered mobile and web solutions for Enterprises, Startups, Nonprofits and Government. With offices in DC and Chicago, we serve clients all over USA. Our well defined Agile process helps us to deliver high quality software products in time and budget. Our tech stack includes native iOS, Android, ReactNative, Javascript, PHP, NodeJS, Angular, AWS, Azure, .Net, WordPress.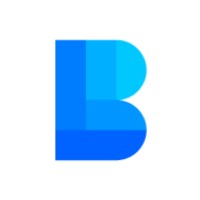 Blue Label Labs
App Development Agency in New York City, New York
Address: 175 Varick St 5th Floor, New York, NY 10014, United States
---
We are a trusted and highly skilled team of React Native developers that have been building cross-platform apps using the React Native cross platform framework since its launch in 2015. Since then, we've launched over 30 React Native apps and have accelerated our clients' ability to bring to market apps for both Android and iOS without comprising the performance and user experience of a native app. Our early adoption of React Native combined with our award-winning expertise in building native apps allows us to do more with the framework than most other React development agencies. Our expertise in building Swift and Java powered native apps, when combined with our highly skilled team of React Native developers, allows us to push the bleeding edge of what is possible using React Native. Our agency's experience with the React Native app development framework spans a number of verticals from on-demand marketplaces, IoT and health & wellness.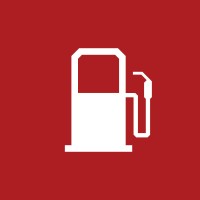 Fueled
App Development Agency in New York City, New York
Address: 3 Great Jones Street, Suite #1R, New York, NY 10013, United States
---
Fueled is a leading digital transformation agency servicing a range of unicorn startups, global brands, and Fortune 500 companies. We strategize, design, and develop user-facing technology that wins in the marketplace. With the capabilities of an international agency and the ethos of a startup, Fueled builds uniquely innovative products that delight users and drive value for our clients. Our team consists of the types of hackers and rule-breakers typically found at startups instead of agencies, dev shops, or design studios.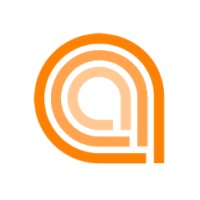 ArcTouch
App Development Agency in San Francisco, California
Address: 360 3rd St, San Francisco, CA 94107, United States
---
We design and develop award-winning iOS, Android, and Xamarin apps, and bots for conversational platforms like Amazon Alexa and Facebook Messenger. We also help forward-looking companies with proof-of-concept initiatives using emerging technologies, like blockchain, the IoT, and augmented reality.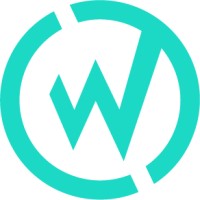 WillowTree
App Development Agency in Virginia
Address: 1835 Broadway St, Charlottesville, VA 22902, United States
---
We help our clients realize the potential of rapidly evolving mobile technologies, from developing a mobile strategy to launching mobile products. Our unique team permits us to address our clients concerns at the highest strategic level, while ensuring that all recommendations are presented in the context of real-world build costs and timelines. We then have the expertise to take the strategy through the mobile product design, development, testing, launch and growth phases.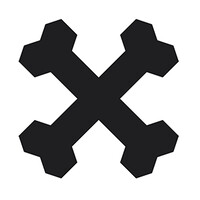 Messapps
App Development Agency in New York City, New York
Address: 1460 Broadway, New York, NY 10036, United States
---
Messapps is a full-service app development company that provides app development, design and consulting services for those who want to be successful. By designing & developing innovative apps, and marketing the hell out of them, we create the greatest appreneurs the world has ever seen. Even the most groundbreaking ideas need careful planning and strategy implementation. Together with you we'll jump into your industry, brainstorm, and mind map your idea to develop it into a one of a kind product. Our designers know that a unique, user-friendly, and beautiful design is what makes a product successful. That's why we create the best engagement strategies that incorporate the latest design trends and implement them in every app. After designing your app, we match the best technology with iOS and Android platforms to then build the architecture of the app. It is only then that we code, making sure that the final app is flawless. And yet, creating an app is only the first step to success; promotion is key to getting on top of the rankings. That is why we offer a wide range of post-launch services that includes marketing & advertising packages, maintenance & update packages, cross-platform development, app website creation, app video previews, and much more!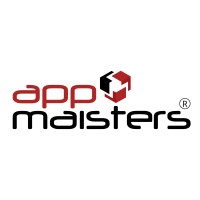 ---
Based in Houston, Texas, App Maisters Inc. is recognized as one of the top digital solutions providers in the United States. Bringing digital transformation and solutions to Startups and Enterprises, App Maisters offers a wide array of expertise and services to ensure clients achieve innovative and intelligent mobile apps, softwares and enterprise integration applications. Leveraging a deep technical acumen & highly refined development processes, App Maisters provides a ultra rapid & cost effective delivery cycle, a key success factor in such a rapidly evolving market place.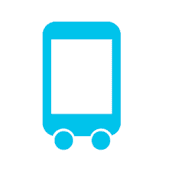 Mobisoft Infotech LLC
App Development Agency in Houston, Texas
Address: 1811 Bering Dr #200, Houston, TX 77057, United States
---
Mobisoft Infotech is a Houston, Texas-based digital product development company, which aims to deliver value and sustainable growth to enterprises with comprehensive solutions. We are trusted by the worlds' industry leaders, startups, small or medium scale businesses, and corporate giants. Since 2010, we are continuously driving digital transformation globally by helping enterprises to stay ahead of the business curve. We have worked with diversified client base to build the technology for their products and services with the key focus on online telemedicine platforms, digital pharmacy solutions, transportation and logistics, smart mobility and on-demand app development.