Top Software Development Agencies in United States

Premium Member
4.9 on 40 Customers Reviews
Maigro Technology is an Software development company providing businesses worldwide with tailored software solutions from industry specialized developers.
---

Software Development Agencies in United States

Free Listings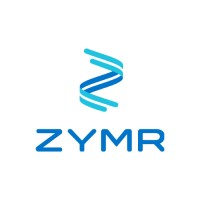 Zymr, Inc.
Software Development Agency in San Jose, California
Address: 2570 N First St STE 200, San Jose, CA 95131, United States
---
Zymr is a Silicon Valley-based full-stack cloud consulting and software development company, that integrates state-of-the-art software paradigms, agile development culture, and global delivery centers. Since 2012, Zymr's clients have enjoyed access to premium engineering services to support disruptive business models and challenging development time lines. Zymr offers ????? ????????? ????????? to a global roster of technology companies. From our headquarters in Silicon Valley, we curate the latest technologies to offer ????? ????????????, ????? ????????, ????? ?????????????, ????? ??????????????, ??? ????? ???????? ???????? to our customers. With integrated ?????, ???????? ??? ?? ?????? ????????????, we operate as a one-stop technology partner for modern enterprises seeking to develop and leverage their existing core IP. We also offer several technology accelerators to increase cost-effectiveness and reduce time-to-market.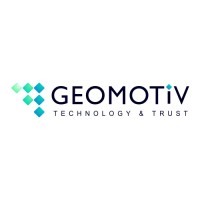 Geomotiv
Software Development Agency in Alexandria, Virginia
Address: 901 N Pitt St Suite 170, Alexandria, VA 22314, United States
---
Geomotiv Holdings, Inc is a full-cycle software development company located in Alexandria, USA. With a cross-functional team of experienced specialists, we've been serving projects of any scale and complexity since 2010. Our company specializes in end-to-end custom software development, web and mobile development, DevOps, testing and QA. We deliver bespoke solutions for OTT and Linear TV, Healthcare, and EdTech domains. Rich hands-on experience in selected industries, AI, Machine Learning, and Big Data helps us build successful and scalable products. Geomotiv provides US-wide services to young startups and mature enterprise companies. We focus on building long-term relationships with our clients and become a valuable part of their team.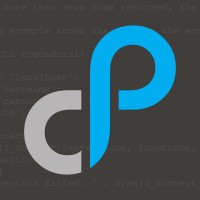 Powercode
Software Development Agency in Random Lake, Wisconsin
Address: 300 Industrial Dr, Random Lake, WI 53075, United States
---
Powercode provides you with the tools you need to simplify your billing, support and network control all in one easy to use platform. Unlike other products that require complicated implementations with third party hardware, we design our entire solution in house. Our unique advantage is that we are our own customer. We use Powercode to control our own ISP which gives us the expertise to know what ISPs need and a real world test bed for all our new features. Powercode helped us grow from a few hundred subscribers to thousands of subscribers and we've helped hundreds of other ISPs do the same. Powercode is well suited to any provider that needs a complete billing, customer service management and ISP management solution. Large or small, we have a scalable pricing model that will fit your needs and grow with you. No up front costs, no setup fees and no hidden charges.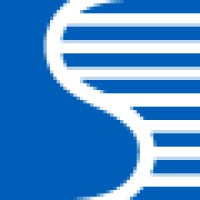 ScienceSoft
Software Development Agency in McKinney, Texas
Address: 5900 S Lake Forest Dr #300, McKinney, TX 75070, United States
---
Founded in 1989, ScienceSoft is a provider of IT consulting and software development services. Having started as a small AI product company, we switched to IT services in 2002 and ever since we have helped non-IT organizations and software product companies improve business performance and quickly win new customers. With over 31 years in Information Technology, we have built up expertise in CRM, ERP, Ecommerce, Data Analytics, Information Security, DMS, and other areas and conquered such innovative fields as Artificial Intelligence and Machine Learning, Big Data, Internet of Things, Computer Vision, and Augmented and Virtual Reality. ScienceSoft is headquartered in McKinney, Texas.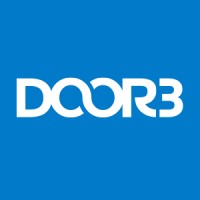 DOOR3
Software Development Agency in New York City, New York
Address: 370 Lexington Ave Suite 1806, New York, NY 10017, United States
---
We are an independent technology consultancy. Our purpose is to provide our clients with expert guidance and to build software vital to their organizations. DOOR3 modernizes technology, whether that's a single business application or an entire organization. We modernize and evolve the enterprise. We align technology to the future. Our difference is a peerless capacity to de-risk complex software projects. DOOR3 reliably delivers solutions on-time and on-budget. Our clients benefit from a consultative approach to engagements that proceeds from informed understanding and common cause. We bring empathy, collaboration, and shared purpose to all of our client relationships. Founded in 2002, we're headquartered in New York City, and supported by a global team of talented professionals committed to building things of lasting value.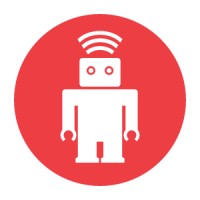 Thoughtbot
Software Development Agency in Boston, Massachusetts
Address: 41 Winter Pl 7th floor, Boston, MA 02108, United States
---
Thoughtbot is known worldwide as a leading design, development, and product management consultancy providing end-to-end services along the complete product development life cycle. thoughtbot validates, builds, scales, maintains, and supports web and mobile products. We are one of the leading design and development companies on a global scale. We use an agile, human-centered strategy for digital products in every stage from upfront research, through design and development, so you have one partner for your business each step of the way. Since 2003, we have worked to produce higher-quality products while improving team processes and have done so successfully for over 1,000 clients.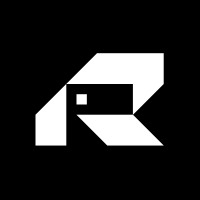 ITRex Group
Software Development Agency in Santa Monica, California
Address: 1640 5th St Suite 208, Santa Monica, CA 90401, United States
---
We are a global technology consulting and software development company focusing on emerging technologies. Our mission is to transform products, services, workflows, and entire companies to drive business growth today and into the future. Our team of 250+ architects, engineers, business analysts, and QA specialists has hands-on experience in: AI/ML: Enterprise AI Strategy, AI Software Development, ML, Deep Learning, Neural Networks, Computer Vision, Natural Language Processing.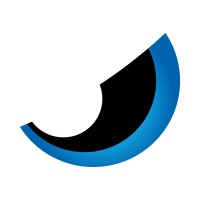 Entrision
Software Development Agency in Milwaukee, Wisconsin
Address: 324 E Wisconsin Ave #625, Milwaukee, WI 53202, United States
---
We are an expert software development team that creates custom software products for small, medium and large businesses. We partner with your company to build one-of-a-kind mobile apps or web applications (or both!) that deliver the solution you need. Whether you need a platform to drive revenue or streamline processes, we have experience building successful applications that do both. Areas of focus include ruby on rails, reactJS, swift, and kotlin. Staying agile and never getting too comfortable in our development skill is what keeps us on the pulse of new technology. Innovation is part of the reason we love what we do so much. Our work is unique for each client; we've worked with startups who need their first mobile product, built intricate subscription apps, created e-commerce sites for high-end fashion brands, and complex workflow automation tools for the financial industry. It's also no secret that we have a particular affinity to working with outdoor brands.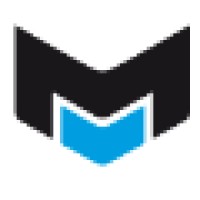 Maxiom Technology
Software Development Agency in Virginia
Address: 44927 George Washington Blvd #265, Ashburn, VA 20147, United States
---
Maxiom Technology is a full-cycle custom software development, design and consulting company. Founded in 2002, Maxiom Technology has delivered hundreds of successful custom software projects, from e-commerce web sites, content management systems and APIs to the most complex software middle-ware and 3rd party systems integrations. Our topflight software developers build innovative custom software for businesses and organizations around the world using our proven techniques, Agile development processes combined with rigorous checks and balances. Our clients are repeat customers, a true testament of our dedication to deliver only the best, with no exceptions. Let's build something great together!.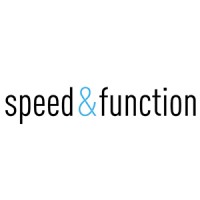 Speed & Function
Software Development Agency in Philadelphia, Pennsylvania
Address: 1243 S 7th St, Philadelphia, PA 19147, United States
---
Forget everything you know about staff augmentation and outsourcing in software development. At Speed & Function, we're not contractors: we're collaborators. A steadfast extension of your team, grounded in a developmental culture and rock solid engineering, ready to tackle the most complex of technical and collaboration challenges. We strive to make working with us easy – whether that's providing seamless integration with your team or high-caliber talent that gets it right, first time. Our team of engineers and managers specialize in taking product ideas to market through best practices in UX and engineering, led by product strategy and delivered through our unique Elastic Delivery model. We deliver a full range of refinement, from prototype to MVP to enterprise-grade applications, having released over 300 products in over a decade. Our unique value lies in our developmental approach (we're striving to become a Deliberately Developmental Organization). Through focusing on learning, feedback, and transparency, we are able to achieve alignment with our clients – and manage uncertainty and complexity – with speed, flexibility and ease.