Top SEO Agencies in United States

Premium Member
4.9 on 48 Customers Reviews
Ready to showcase your brand presence in online marketing world? We provide SEO services to increase the visibility of your website, fetches you high rank on Google's SERP, and bring quality traffic to the site.
---

SEO Agencies in United States

Free Listings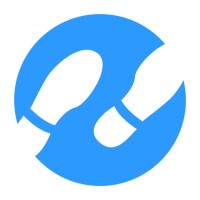 Boostability
SEO Agency in Lehi, Utah
Address: 2600 Ashton Blvd Suite 300, Lehi, UT 84043, United States
---
Boostability provides data-driven SEO services to small businesses and white label SEO services to agencies looking to scale and seek effective SEO strategies delivered by experts. We also specialize in web design and development and conversion rate optimization services catered to small businesses. Boostability is the global leader in SMB and white-label SEO. LaunchPad, Boostability's proprietary technology platform, powers an SMB SEO platform built for scale, affordability, and value. Tracking over 2.3 Million keywords per month, Boostability makes decisions based on millions of bits of data, enabling us to get 86% of our customers on the top 10 results of Google in 6 months. We're technology-powered, people enabled. Before Boostability, no company provided affordable SEO at scale for SMBs. Over the past decade, Boostability has championed the SMB and grown to provide SMB SEO to more partners and satisfied customers than any other provider in the world. Serving in 15 countries and 9 languages, Boostability is dedicated to helping small businesses succeed online.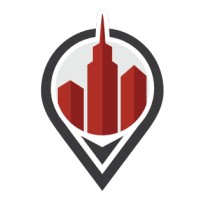 LSEO
SEO Agency in Wilkes-Barre, Pennsylvania
Address: 16 S River St Suite 500, Wilkes-Barre Township, PA 18702, United States
---
LSEO is a full service digital marketing agency. The product offering includes SEO Services, Paid Media Services, and Website Design. LSEO is driven by creating raving fans out of clients. The team at LSEO is seasoned to create world class results for businesses on all levels and of all sizes. With a combination of technical SEO analysis, content marketing, paid media services that maximize your ROI on search engines and multiple social media platforms, and a web design that creates a flawless user experience, LSEO will help take your business to the next level. LSEO can provide a level of expertise in one service area or all three bases on what your business needs.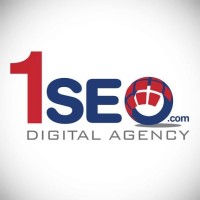 1SEO
SEO Agency in Bristol, Pennsylvania
Address: 1414 Radcliffe St #301, Bristol, PA 19007, United States
---
At 1SEO Digital Agency, we provide comprehensive digital solutions, custom-tailored for each of our clients, enabling them to both grow and protect their businesses. Even though things today bear little resemblance to what they did when we opened our first office in 2009, there is one thing about us that has not changed: Our commitment to deliver responsiveness, collaboration, and transparency to our clients. We are 1SEO Digital Agency, and we are proud to offer a full suite of growth-driving solutions to businesses of all sizes, in any location, and across every industry.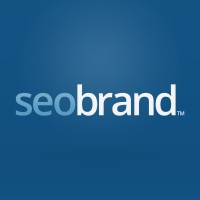 SEO Brand
SEO Agency in Boca Raton, Florida
Address: 40 SE 5th St #405, Boca Raton, FL 33432, United States
---
We are SEO Brand, an award-winning digital marketing agency. Being in this part of business we strive to present the best services for your online business. We oversee every aspect of your site, both on-site and off-site, and determine which type of marketing techniques should be used to improve your business grow as well as make it grow. As a modern digital agency, we keep up with current trends and are on the constant lookout for emerging rules and movements within the marketing world. Our Boca Raton seo company has over a decade's worth of experience in digital marketing services and employs experts from across the globe.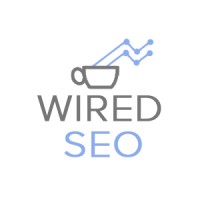 Wired SEO
SEO Agency in Haltom City, Texas
Address: 5208 Airport Fwy #210, Fort Worth, TX 76117, United States
---
Wired SEO, LLC provides SEO (Search Engine Optimization), Paid Search, and Social Media services for local, national, and international businesses. We create customized, long-term marking strategies for each client, centered around specific, measurable goals. If you're serious about growing your web presence, then Wired SEO is company to work with. Wired SEO Company works with businesses in Fort Worth, Dallas, as well as the rest of the U.S.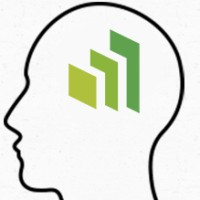 SeoEaze
SEO Agency in Houston, Texas
Address: 10685 Hazelhurst Dr B, Houston, TX 77043, United States
---
SeoEaze is US based Digital marketing Agency Providing SEO, PPC, Social Media Marketing, Web Development & Content Marketing Services Since 2009. In past decade SeoEaze has helped more than 2500 businesses with their digital marketing needs.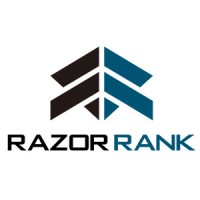 Razor Rank
SEO Agency in Dallas, Texas
Address: 400 North St. Paul Street #420, Dallas, TX 75201, United States
---
Razor Rank is a premier Digital Marketing agency focused on serving the needs of many different types of companies seeking greater visibility online through a variety of marketing channels. Our original focus was strictly technical SEO consulting services. We quickly moved into content marketing and social media, and have now evolved into a full-service Digital Marketing firm providing expert solutions and integrated resources for clients seeking superior service and expert advice designed to increase online visibility, traffic, lead generation, and revenue. We provide highly focused Digital Marketing services for companies in competitive markets. Our services include SEO, Paid Search Management (PPC), Paid Social Media, Display, Reputation Management, Website Design and Development, Web Hosting, and general digital marketing consulting. Our clients include small and large B2B and B2C companies including eCommerce and Lead Generation websites. Our goal is to deliver intensely focused Digital Marketing solutions that exceed expectations. Our consulting team consists of experienced Digital Marketing experts who currently serve some of the largest brand names in the country. In addition, we serve many medium and smaller-sized companies interested in raising their level of competition. Our clients can always expect intense focus on the company's needs, highly personalized service and cutting-edge Digital Marketing Strategies.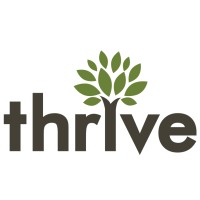 Thrive Agency
SEO Agency in Dallas, Texas
Address: 2626 Cole Ave #488, Dallas, TX 75204, United States
---
We are a full-service Dallas digital marketing agency that has a track record of success. Our team of web designers, search engine optimization specialists, content writers, and social media experts use their talents to help create and execute effective digital marketing strategies to grow your business online. We are well verse in local SEO, PPC management, social media marketing and advertising, content writing, email marketing and WordPress development. Connect with us to learn how Thrive can leverage the power of the Internet to grow your business. Thrive Internet Marketing Agency of Dallas is a Google Premier Partner, Google Analytics Technology Partner, Bing Ads Accredited Professional, MailChimp Expert and a Yext Certified Partner.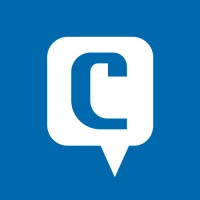 Coalition
SEO Agency in Culver City, California
Address: 3750 S Robertson Blvd #200, Culver City, CA 90232, United States
---
Coalition Technologies is the leading SEO company and PPC agency in the United States. Our success is driven by our clients' successes. Whether you're a fashion ecommerce brand, a major LA civil law firm, a local downtown Los Angeles accountant, or a multi-national conglomerate, our teams easily adapt and adopt to ensure we will drive consistent growth through our efforts. We've helped hundreds of businesses with our SEO services. Whether you're based in Los Angeles with us, or whether you're on the other side of the country in New York, our digital marketing and Los Angeles based SEO experts are ready to help guide your campaigns.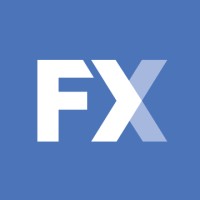 WebFX
SEO Agency in Harrisburg, Pennsylvania
Address: 1705 N Front St, Harrisburg, PA 17102, United States
---
WebFX is a full-service Harrisburg Internet marketing company offering innovative marketing solutions to mid to large size companies across the globe. As a leader in Harrisburg SEO, web design, ecommerce, website conversion, and Internet marketing services, our agency prides ourselves on driving traffic, converting visitors, and measuring effectiveness to boost revenue for our clients. We have a 91% client retention rate and a client recommendation score that's 488% higher than the nationwide average. Not to mention — 500+ client testimonials. Get in touch today to experience what makes WebFX stand apart from other Harrisburg, PA digital marketing agencies.