Top Digital Marketing Agencies in Portland

Premium Member
4.9 on 48 Customers Reviews
Curvearro Leading Digital Marketing Agency, helping startups and enterprises thrive on the digital front through the harmony of digital marketing, technology and design.
---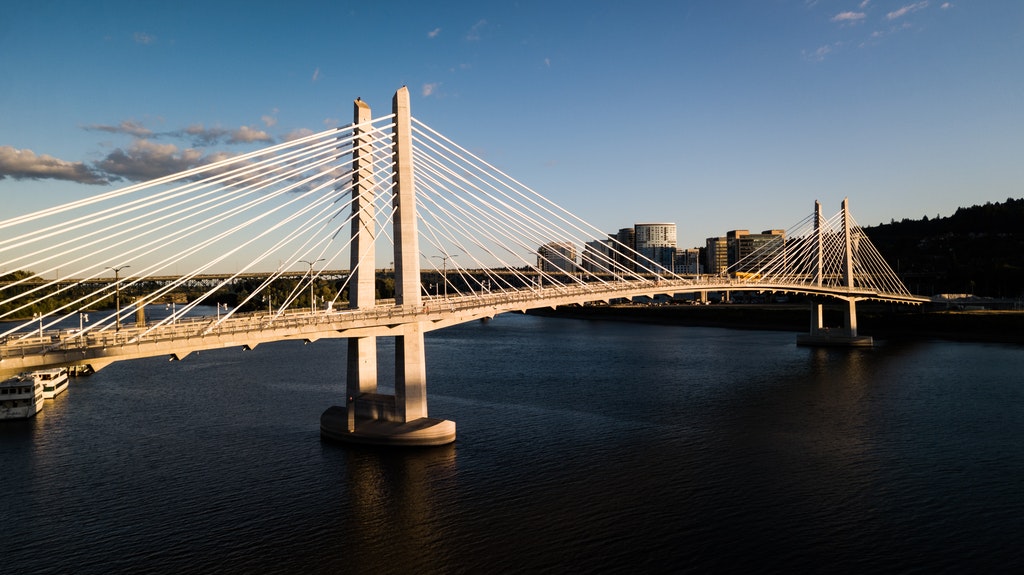 Digital Marketing Agencies in Portland

Free Listings
Intuitive Digital
Digital Marketing Agency in Portland, Oregon
Address: 2715 SE 8th Ave #145, Portland, OR 97202, United States
---
Intuitive Digital is a B Corp Certified, data-driven digital marketing agency in Portland, Oregon. At Intuitive, we strive to be strategic, innovative, and supportive of your goals in order to get you the results that will grow your business. Our awesome team develops effective digital marketing strategies for forward-thinking partners, but our primary purpose is cultivating happiness. Marketing is what makes us happy: let us take the load off and free you up to focus on what makes you happy; whether that's spending more time with family, increasing profits, or growing your business and career. Intuitive lives by our values every day, internally and in our work for partners. We deliver the absolute highest level of service to our partners and stand by our work. If you're not happy, we will work with you until the problem is solved.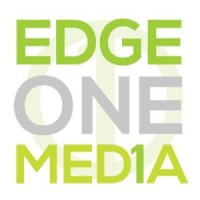 Edge One Media
Digital Marketing Agency in Portland, Oregon
Address: 9600 SW Oak St Suite 525, Portland, OR 97223, United States
---
Edge One Media has built a solid reputation as one of the top Digital Marketing Agencies in the Pacific Northwest. Our clients, both domestic and internationally praise us for evaluating and implementing custom solutions to maximize their presence on the web. In addition to our web design and development services, we offer custom solutions in Marketing, Graphic Design, Branding, Advertising, and Consulting for our clients.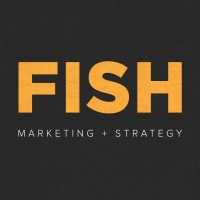 Fish Marketing
Digital Marketing Agency in Portland, Oregon
Address: 107 SE Washington St #620, Portland, OR 97214, United States
---
Fish Marketing is a full-service, results-driven advertising and marketing agency in Portland, Oregon. We help our clients succeed and grow with well-crafted, hard-working, integrated advertising campaigns. That deliver the right message. To the right audience. Through the right medium. At exactly the right time. If you are looking for well-coordinated TV, Radio, Print, PR, Web & SEO to present your brand in a recognizable and unified way, you've found the right agency. We work hand-in-hand with our clients to develop marketing strategies that deliver business results.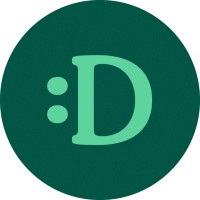 :Delmain
Digital Marketing Agency in Portland, Oregon
Address: 2219 N Vancouver Ave, Portland, OR 97227, United States
---
Delmain was founded in 2009 as a full-service Search Engine Marketing agency. Located in the heart of SE Portland, Delmain specializes in Digital Marketing solutions for small and medium-sized businesses. Digital Marketing services include search engine optimization, local search engine optimization, pay per click advertising management, copywriting services, and small business website design. Based in Portland, Oregon, Delmain provides online marketing and website design services to small businesses around the country. Since 2009, Delmain's data-driven approach to SEO, paid advertising, and online marketing has delivered real results to real businesses. Working with clients like dentists, lawyers, and home contractors, Delmain is proud to partner with the best small businesses, and their 97% client retention rate is the highest in the industry.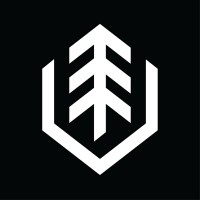 Sproutbox Media
Digital Marketing Agency in Portland, Oregon
Address: 525 3rd St Suite 200, Lake Oswego, OR 97034, United States
---
We're a fun, honest & hard-working crew of storytellers, creators, and builders based in Portland, Oregon. Our craft is marketing but helping people is at the heart of what we do. We specialize in Marketing Strategy, Branding, Messaging, Logo Design, Website Design & Development, WordPress Hosting, Search Engine Optimization, Paid Search & Social Advertising, Video Marketing, and Social Media Management.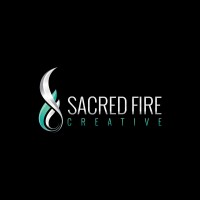 Sacred Fire Creative
Digital Marketing Agency in Portland, Oregon
Address: 5331 Southwest Macadam Avenue #258, Portland, OR 97239, United States
---
Sacred Fire Creative solutions for visionary business leaders. Sacred Fire Creative helps community leaders leave their legacy and connect with their tribe through branding, web & graphic design, and marketing. Let's face it. There is no one else like you. Only you can bring to light what you have to offer. People need to know about you and your business. You're ready to go beyond being the best kept secret. You're not here to make a sale. You're here to make an impact. Make a difference. We provide a conscious digital strategy that takes the time to link you with your tribe. It's not just marketing. It's conscious marketing strategy and following through so that your community can find you.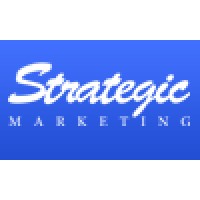 Strategic Marketing Inc.
Digital Marketing Agency in Portland, Oregon
Address: 1585 SW Marlow Ave #101, Portland, OR 97225, United States
---
Strategic Marketing, Inc. is a full-service digital marketing and advertising agency in Portland, Oregon. Since 2007, Strategic Marketing has helped SMBs (small to mid-size businesses) across the US & Canada with their online marketing strategies. As a Google Partner and Bing Ads Authorized Reseller, Strategic Marketing's team continues to grow as search marketing professionals – studying about new methodologies and best practices on a daily basis. From pay-per-click management to Google Analytics conversion tracking, their client's have the ability to track their advertising spend and measure ROI. With an in-house web design, development and copywriting team, Strategic Marketing continues to build beautiful & powerful websites. Being integrated requires an agency to be flexible and savvy enough to try new things. Breaking the boundaries of fundamental design and exploring new code, the design team has always been willing to take on any project.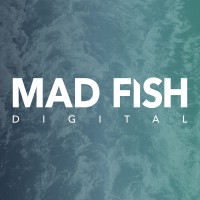 Mad Fish Digital
Digital Marketing Agency in Portland, Oregon
Address: 1305 NW 18th Ave, Portland, OR 97209, United States
---
Mad Fish Digital is a creative digital marketing agency on a mission to deliver custom strategies that help good companies achieve their goals. Whether it's building a brand, engaging your audience, or converting leads, our expert team will exceed expectations. Our team includes experts in SEO, paid media, design, content marketing, and digital strategy. Care about who you work with? Same. We're a certified B Corp and are among the best workplaces in the U.S. according to Inc. We're also a Forbes 5000 business, and one of the fastest growing businesses in Portland.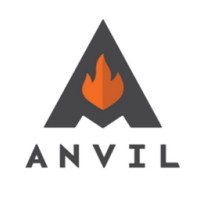 Anvil Media
Digital Marketing Agency in Portland, Oregon
Address: 310 NE Failing St, Portland, OR 97212, United States
---
Anvil is an integrated marketing agency specializing in search engine marketing, social media and analytics. Anvil's experienced team is certified, published and speaks regularly at industry events. Anvil generates a measurable return-on-investment (ROI) by understanding and solving unique marketing and business challenges. Founded in 2000, Anvil Media, Inc. (Anvil) is a digital marketing agency specializing in search engine marketing (SEM), search engine optimization (SEO), pay-per-click (PPC) management, search engine marketing public relations (SEM PR), online reputation management (ORM), social media marketing(SMM), email marketing, content marketing, and web design services. Anvil's SEM clients benefit from a broad array of search engine marketing services designed to generate a meaningful return-on-investment (ROI) on Internet marketing programs. Through strategic marketing partnerships, Anvil provides best-of-breed web development, advertising, public relations and International SEM support.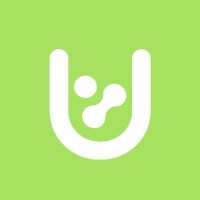 Zambuki
Digital Marketing Agency in Portland, Oregon
Address: 1850 NW Front Ave Suite 405, Portland, OR 97209, United States
---
Company Overview Zambuki is a Social Media Management company based in Portland. Started in early 2012 Zambuki has grown and continues to grow from the bases of providing the strongest online presence possible for its clients through various web technologies and image management services. Mission Statement: "To help small business owners stand out through personalized image management" Purpose: Provide the latest web technology and online marketing tools to small businesses so they can compete in an ever-changing business environment. Goals: Become the leader in web design and online image management for Small Businesses.