Search engine optimization is critical for online businesses. However, there are numerous misconceptions about it, making it difficult for firms to successfully use it. As a result, we'll address some of these myths today. So, read this post to learn about some typical SEO myths that you must stop believing right away.
Let's jump right in
A company's visibility and reach on search engines must be improved in order to reach its target market. And it is for this reason that search engine optimization is required. SEO, on the other hand, is no longer what it once was. And it's only going to get better.
SEO Myths you must stop believing right now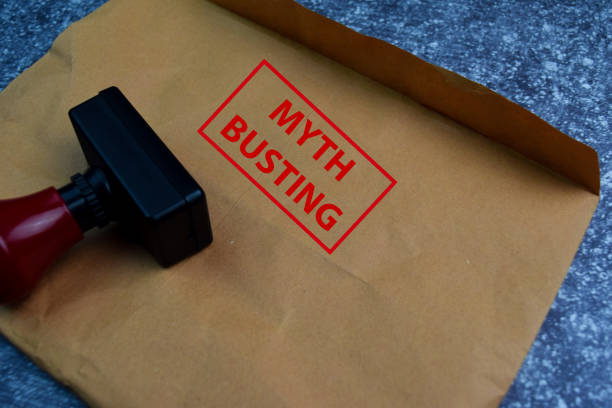 Here I have enlisted some SEO myths you must stop believing right now
? The more keywords you have, the better
This is one of the most common SEO fallacies that persists. If you believe that stuffing additional keywords into your text would help you rank higher, you're wrong. SEO specialists strongly advise against this approach, which is known as keyword stuffing. Google penalises websites that jam keywords into their text in this manner. As a result, you must bear this in mind.
? Link building isn't as crucial as it once was
If you believe that link building isn't as crucial as it once was, you are greatly mistaken. There is nothing you can do in SEO to compensate for the importance of link creation. It is one of the most important variables that Google considers when giving a website a ranking boost. As a result, you must debunk this fallacy and focus on link building.
The more links you have, the better. Then there are those who believe in link building but believe that having a large number of links is the only thing that matters. If that's what you believe, you're mistaken. While the quantity of links does make a difference, the quality of the links is more important. If the links are of higher quality, a website with fewer links will score higher than one with many. It's all about quality when it comes to backlinks and not quantity.
Read also: How SEO will Help Brands in 2022?
? PPC aids in the improvement of organic rankings
This is something you'll hear a lot from PPC agencies. However, this is not the case. Paid search has its role, but you're mistaken if you assume it can completely replace organic reach. For one thing, many buyers just ignore the paid results by filtering them away. Because you paid for it, they are aware that your website is displayed there. While you focus on your SEO, PPC is crucial and can help you boost online traffic. However, it will have no effect on your organic traffic.
? The age of a domain is a ranking factor
Many people believe that the older a domain is, the higher it will rank on Google. That is not the case, however. For the sheer fact that they have been there for longer, websites with a longer domain age may rank higher. As a result, they must have been performing SEO for quite some time, creating links, and so forth. In truth, Google has denied the existence of a "sandbox" or the idea that domain age affects rankings. Give your new website some time, and if you handle SEO correctly, you'll soon be ranking for your keywords.
? Longer content can help you rank higher
While thin material should be avoided at all costs, this does not mean that longer content will help you rank higher. One of the most frequent SEO fallacies is that the more words you write, the better. Many will try to bolster this argument by claiming that top-ranking content typically contains over 1,500 words. It's crucial to note, however, that this is an example of correlation rather than causality.
? You must update your blog every day
You are mistaken if you believe that in order for your blog to rank well in the SERPs, you must post on a daily basis. While regularity and posting on a regular basis are crucial, this does not guarantee a high ranking. The quality of the content should take precedence over the frequency with which it is published.
? SEO is no longer relevant
Here's another (surprisingly) prevalent misconception: SEO no longer works. That is not the case. Yes, if you're still using old SEO methods, it might not work for you. SEO, in any event, isn't dead. Simply conduct good keyword research and incorporate them into your content—do this and nothing else—and you will see a difference in online traffic.
The bottom line
We've come to the end of some of the most frequent SEO myths. In order to execute good SEO and digital marketing, it's critical to be aware of such myths, misconceptions, and misinformation. We hope that this article has helped you have a better grasp of SEO and how to better enhance your internet presence. For professional help, you can reach out to Los Angeles Digital Marketing Agency.