In the present day scenario, digital marketing is crucial for all businesses in order to grow. Regardless of the size of your business, you need to market your business on digital platforms to stay competitive. However, there are some common mistakes that small businesses make. To ensure that you are not doing the same, read and learn about the common digital marketing mistakes made by small business.
Marketing your brand and products on digital platforms can be very beneficial for your business. Businesses that do digital marketing enjoy various benefits like increased ROI, more online and offline traffic, better lead generation, higher conversion rates, increased revenue, brand awareness and recognition, and so on.
However, in order to enjoy all these benefits, you need to ensure that you are doing online marketing right. There are certain mistakes commonly made by small businesses that make their marketing campaigns ineffective. It is important to learn about them so you can ensure you don't repeat the same.
Digital marketing mistakes commonly made by small businesses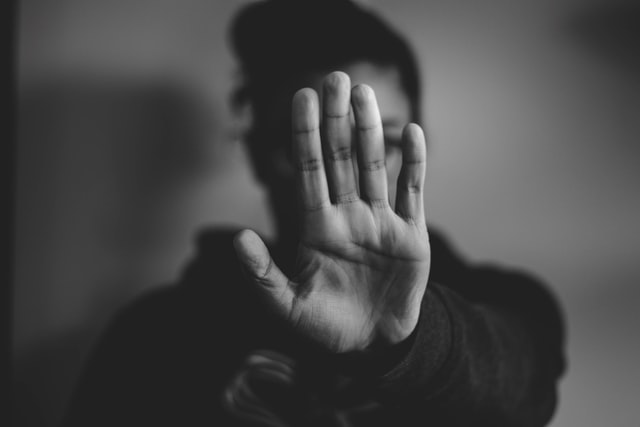 #Lack of clear goals
If you are doing digital marketing just for the sake of it or just because others do it, you can't expect much success in that. It is important to have clear marketing goals. However, many small businesses make this mistake and begin without defining any clear goals. So, before beginning with any marketing campaign, figure out what you want to achieve with it.
#Not defining KPIs
KPI stands for key performance indicators. As you'd understand with the name, KPIs indicate how your marketing campaigns are performing. There are different types of KPIs for different types of campaigns. For example, in case of SEO, your KPIs would be number of total visitors, repeat visitors, new visitors, increase or decrease in the number of visitors, click through rate, ranking on the search engine for certain keywords, and so on. KPIs allow you to effectively track your performance and optimize your marketing campaigns accordingly.
#Poor websites
Web designing is an important part of digital marketing and SEO. If you don't have a fast loading, user-friendly, mobile optimized website with a clean design, optimized images, and so on, you won't be able to engage your audience or improve your conversion rates. Not to mention how poor UX will gradually increase your bounce rates which will further negatively affect your SEO. However, small businesses generally tend to make this mistake and overlook web design. Your website is your online showroom, so make sure you take care of it accordingly and invest in website development accordingly.
#Un-targeted approach
Proper targeting is very important in digital marketing. It ensures that you spend your time, money, efforts, and other marketing resources only on those consumers who are either already interested in your products and services or have the potential to be. However, many small businesses continue to have this outdated marketing approach of advertising to anyone and everyone they can find. This mostly leads to wasted marketing resources and poor returns on investment. So, if you are committing the same mistake, there's no wonder why digital marketing is not working out for you.
#Undermining the role of SEO
Search engine optimization allows online businesses to reach their target market on the internet. If you don't have strategy in place to make your website rank for your target keywords on the search engines, you'd continue to see low web traffic and poor conversion rates. However still, many small businesses undermine the role of SEO in digital marketing. So, make sure you are not committing the same mistake. For the best result, you can always turn to professional digital agencies that can help your business optimize for search engine effectively.
#Not having a content marketing strategy
Another one of the common digital marketing mistakes that small businesses make is to not have a content marketing strategy in place. Content is essential for digital marketing and SEO. But it is surprising how so many businesses still miss to realize its importance. Content marketing is not only highly beneficial, it is also a 'must' in marketing. Your content is the key medium of communicating with your audience, delivering your brand message, developing your brand voice and strengthening it, improving brand awareness and recognition on the internet, engaging your audience, and a lot more. Hence, as an online business, you can't afford to overlook content marketing.
#Missing out on remarketing
Various marketing studies and stats indicate how customers are unlikely to make the purchase on their first visit to a new website. However, out of those that leave your site without making any purchase, there can be many potential customers who can convert with a little push. One of the biggest mistakes that small businesses make is too overlook such lost leads and rather focus on getting the new ones. However, with little warming and remarketing, you can find many customers in your lost leads. So, make sure you have an effective mechanism for remarketing.
#No social media marketing
Are you marketing your brand and business on social media? And no, I'm not talking about just having a social media account which you update only once in a while mostly with promotional content. Social media marketing implies connecting with your target market on social channels and engaging them with interesting content. For effective digital marketing, it is crucial to have an effective social media marketing strategy in place.
Final Word
So, here ends our list of most common digital marketing mistakes made by small businesses. Make sure you are not making any of such mistakes. It all comes down to having realistic marketing goals, measurable KPIs, realizing the importance of various channels of digital marketing, SEO, and web development. And for the best results, you can always sort to professional digital agencies.
For more content on digital marketing and SEO, stay tuned with us. And don't forget to check out more posts on our blog!