The way marketing is approached differs greatly for B2B and B2C businesses. And the key reason for that is the difference between the customers they serve. How businesses make purchase and engage with other businesses apparently differs greatly from how individual consumers do it. And hence, B2B and B2C have two different ways of marketing. In order to make sure that you are marketing your brand and business the right way, it is important that you understand the difference between B2B marketing v/s B2C marketing. And that is just we are going to talk about in this article.
Marketing is an important function for every business. In the absence of it, one can't find new customers—which are the life and blood of a business. And hence, the types of customers you serve greatly determine your digital marketing strategies. And hence, how B2B companies do marketing differs greatly from B2C companies.
Before we get onto the differences, let's first go through the brief definitions of B2B and B2C businesses.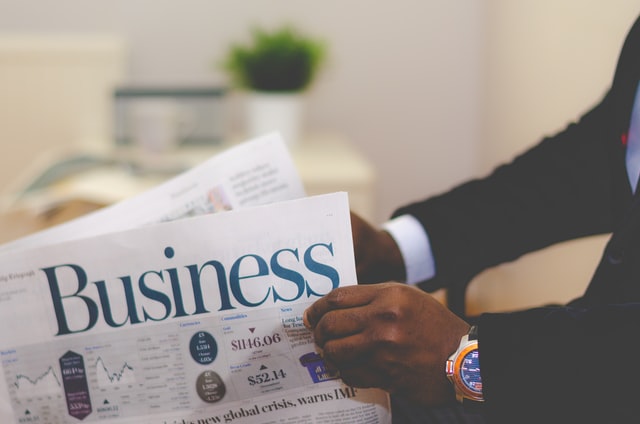 What is a B2C business?
The products and services of a B2C business are designed to satisfy individual and personal needs and wants. Thus, their customer base is made up of individual customers. An online clothing store is an example of such a business.
What is a B2B business?
The products and services of a B2B business are designed to help other such organization improve their business. Thus their customer base consists for other companies and business organizations. An example of such a business would be an app development company that develops customized apps for other businesses.
Now since we are through with the basic difference between the two, let's talk about how B2B marketing differs from B2C marketing.
B2B marketing v/s B2C marketing
#The target market
The first and foremost step of marketing is to identify the target market. You target market is made up of the entities whom you want to engage with your business. Hence, a key difference between B2B and B2C marketing is that the former's target market consists of business organizations while the latter's target market consists of individual consumers. This is the main reason why B2B and B2C marketing is approached differently.
#Marketing content
A business, be it B2B or B2C, does content marketing through various channels like blogs, social media, emails, etc. However, the key difference between B2B and B2C marketing in this regard is the type of content used. B2B customers look for practical and logical solutions to improve their business while individual consumers are driven more by their emotions and seek something to satisfy their personal needs and wants. These customer preferences and goals are also reflected in the kind marketing content they seek. Hence, B2B marketing content is more focused on reflecting brand expertise and logical solutions while B2C marketing content is expected to be fun, engaging, easy, and even entertaining.
#Sales cycle
Sales cycles are longer in B2B marketing than in B2C marketing. In fact, while B2C sales cycle can be as short as a few minutes, B2B sales cycles generally takes weeks, months, or even years. Hence, it is all the more important for B2B content marketing to be aligned with the company's sales cycle. Unlike B2C consumers, B2B customers need informed and educated at various levels of the customer journey in order to have them finally convert.
#Purchase decision
We have learned in the last point that sales cycles a.re longer in B2B marketing. Why is that? The key reason is the difference between how B2B and B2C customers make purchase decision. B2B customers take longer than B2C customers to make the purchase. Why? Well, there are a few key reasons for that. Firstly, the cost involved in the purchase of B2B products and services is huge as compared to B2C. Secondly, the buying decision, unlike B2C customers, is not taken by individuals. Meetings are held, researches are done, and generally, more than one department is concerned. And not to mention how B2B products are quite complex in nature—thus it takes time to study them Therefore, B2B customers take longer time to research the product, compare with the available options in the market, choose the most suitable one, and then make the purchase.
#Need for website
While it is always better to have a website, B2C businesses can still function and market their products and services on digital platforms with having a website. On the other hand, it is a must for most B2B businesses to invest in web development. This is because B2B customers expect high professionalism and expertise from a business. And to reflect that, an informative and engaging website is a must.
#Social media marketing
Social media marketing is as important for B2B businesses as it for B2C businesses. However, the key difference between here again is that of marketing content. B2B business social media profiles and pages are expected to reflect high expertise and professionalism in their content; while B2C business social profiles and pages need to emphasize more on being fun, engaging, and entertaining with their content. Apart from that, the choices of social media channels also differ for the two. For one, LinkedIn is the most important social platform for the B2B companies followed by Facebook, Twitter, etc. On the other hand, B2C businesses typically market their brands on platforms like Instagram, Facebook, Snapchat, etc.
Wrapping up
To effectively market and promote a business, you need to understand how B2B marketing v/s B2C marketing works. As you'd have gathered from the points given above, the difference in the type of customers the two deal in goes on to impact their marketing content and methods. B2B customers are driven by factors like logic, higher ROI, greater efficiency, etc. while the factors driving B2C customers are more emotional and personal. And goes on to impact their expectation from brand's content, digital marketing channels, products and services, and so on.
Got some questions? The comment section is right below!