It seems unreal to imagine that there was indeed a time when customers could wait for hours or even days for a response to their query. However, circumstances have changed drastically now. As the business industry evolved, so did customer expectation from a business. Now, consumer expects quick communication from businesses. And that's where conversational marketing comes into play. So, what is it and how it can give competitive edge to your business? Read on to find out
Digital marketing has come a long way now and is very different from what it used to be in the beginning. Now with better technology, it is faster and more effective. However, there is still something that is largely unnoticed by businesses till now but it can help you get ahead of your competitors in terms of customer services. And that is conversational marketing. But before getting to how your business can benefit from it, let's first try to understand…
What is conversational marketing?
Conventionally, customers and prospects have to to fill out a form and wait for the response from the business. On the other hand, conversational marketing is an approach to connecting with consumers one-on-one at different stages of their customer journey. It allows customers and prospects to interact with businesses in the real time and get instant assistance.
A section of business technology is dedicated to software development of such tools that help facilitate conversational marketing. Currently, it is mostly based on text and messenger apps but AI-based ChatBots are the most effective—and also highly advantageous if you are ready to invest because this technology is yet greatly unexploited. Conversational marketing can be immensely beneficial for a business. Let's find out how.
Benefits of conversational marketing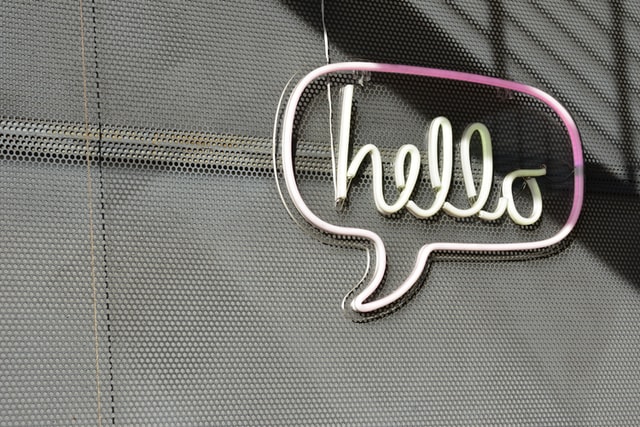 #Be available 24/7
A customer or prospect may have a question or inquiry related your business at 2 am but no one from your business is available to answer. In that case, the customer won't wait for your office hours. Instead, he/she is most likely to move to another business that is available at that moment. And there you potentially lose a customer. Now with conversational marketing, you can ensure that there is a solution in place to assist your customer even at 2 am.
#Real time interaction
Conversational marketing allows businesses to have real time interaction with their customers and prospects. Your customers no more have to be kept on long hold as they call customer care services and wait for their turn to speak to the executive. Hence, businesses can give instant assistance to customers with conversational marketing.
#Convenience for customers
By being available whenever and where customers need you to be and by assisting them with real-time interaction, you can provide them convenience like nothing else. And the more convenient and easier it is to reach out to your business is, the greater are the chances that your customers will stick with your business.
#Better customer support
Customer support resources can generally be limited depending upon the number of executives you can afford to employ. With generally overburdened customer support staff, this can sometimes translate into poor services. But with conversational marketing tools, you can ensure proper support to all customers.
#Save cost
With conversation marketing tools, you can efficiently function with even a very limited number of executives. Hence, this will save the expenses of hiring, training, and paying executive assistance. Therefore, you can greatly cut cost with conversational marketing.
#Improve with customer feedback
Conversational marketing makes it easier for businesses to collect customer feedback. This is so since with constant and easy flow of customer feedback, you can identify problem areas and fix them quickly. Moreover, with customer suggestions, you can also identify scopes for improvement and optimize your customer service accordingly.
#Faster lead qualification
Conversational marketing tools like ChatBots allow businesses to qualify leads easily and quickly. With such technology, you can qualify your leads quickly and then focus your human resources on the best leads. And this way, you will be able to optimize your lead generation funnel.
#Better customer relationships
As conversational marketing tools and methods pave way for easy and smooth conversation, it can improve your customer services like nothing else. This goes on to foster stronger customer relationships and brand loyalty. Moreover, it is also beneficial in the long term as your business collect and increasing amount of useful customer information. This eventually helps businesses in making interaction and digital marketing channels more meaningful and personalized for the customers.
Final Word
Conversational marketing is a form of digital marketing that can have immense benefits for a business. As your customers are able to connect quickly with your business anytime and anywhere, it will amount to a great customer experience. And this goes on to improve lead generation and conversion rates in a business. And that is how conversational marketing gives your business a competitive edge.