B2B, or business-to-business, refers to a type of discussion in which two or more businesses trade products, services, or information. Email marketing is a highly successful method of generating leads and cultivating relationships with prospects. The email marketing tactics listed below will assist you in generating qualified sales leads.
Let's dive right in
Email marketing Tactics to Boost B2B Sales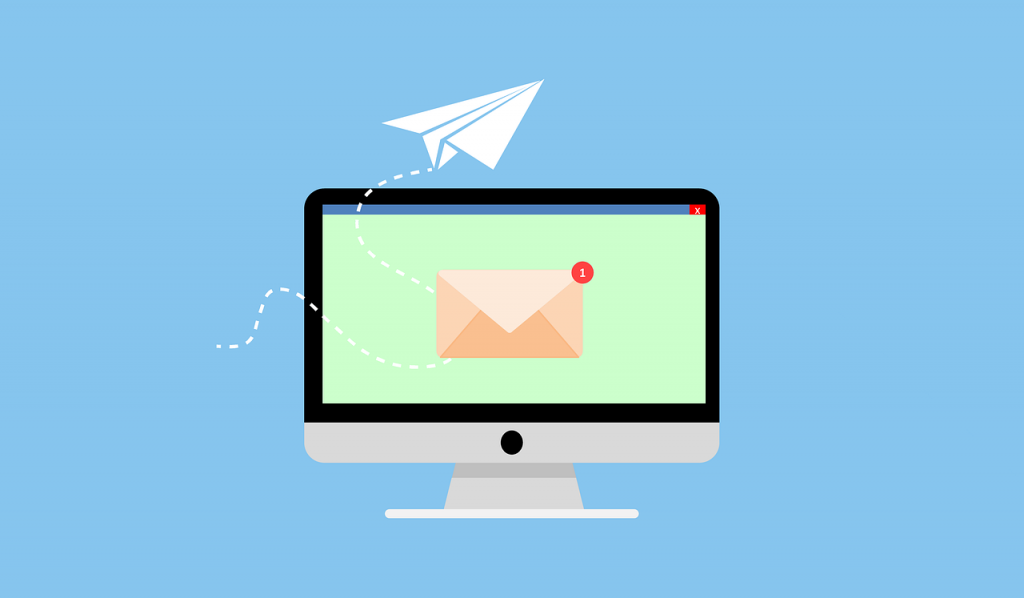 Here is a rundown of email marketing tactics that will boost your B2B sales
#. Create and Optimize Content
When sending an email to a consumer, the content is the most crucial factor. To engage your readers, create some useful material. More than 55% of B2B marketers prefer to optimise the best content in order to interact with professionals who are ready to buy items or services.
Make the content succinct and appealing. The majority of professionals prefer short remarks to learn about your services rather than reading a long storey.
Make Your Content More Visible. It doesn't make sense to provide excellent content and then not be pushed. Market your content and connect with the right people.
CTA: Use various call to action strategies to get your audience's attention. Customers in your niche will be more engaged as a result of this.
#. Make Use Of Social Media
To engage with your readers, create and connect your social media accounts in your email. One of the most important aspects of improving your customer relationship is to use social media. It's also one of the most effective ways to improve your leads.
Related article: What are some Common Email Marketing Mistakes?
According to the report, 95% of businesses use social media, and they consider it to be the most significant channel for their company. To get qualified leads, you can market your products and services on social media.
Make yourself stand out from the crowd. To enhance your sales growth, create a distinctive social media post by comparing your competitor's social media platform.
#. Concentrate on Your Target Audience
Before you begin your dialogue with millions of people in B2B marketing, you should learn about your customers. What they're up to, their commercial objectives, and more. To target and enhance your sales leads, you must study everything about your audience.
Companies with whom you should interact in B2B marketing include those that create things, those who buy products, and those who buy and resell your items.
Gaining a deeper grasp of your prospects requires a better understanding of your target audience. You can simply create a relationship with your customers and boost your sales leads if you understand their wants.
Read also: Solid Reasons to Hire Citiesagencies for Email Marketing
#. Increase the Effectiveness of Your Email
Marketing automation platforms can assist you in learning more about your clients and segmenting your database based on their demands. Create some eye-catching headlines, emphasise your special deals and promotions, develop images that are related to your business, and make it simple for customers to take advantage of your offer.
A subject line is a matter of attracting clients' attention. The demand of your clients should be addressed in your headline.
#. Boost Your Conversions
Your website will receive a lot of traffic through email marketing, social media, and other avenues, but the most essential thing is to convert those visits into consumers. Create a straightforward and useful website design for your prospects.
• User-friendly form • Clickable CTA • Attractive Headline and Design Landing Page • An easy approach to attract the customer's attention Make sure your landing page is optimised with the correct information to convert visitors into customers.
#. Reactivate your dormant subscribers
Because your existing customers know more about your business than new consumers, it's better to market to them to increase sales.
You should first identify inactive consumers and then re-engage them by running surveys and asking them to provide feedback on your services.
Make your consumer happy by providing a free activation for a month or more, which will undoubtedly assist in re-engaging your customer. When it comes to email content strategy, it's more crucial to focus on existing customers. Because each customer's needs are unique, you should first categorise your customers based on their previous interactions, after which you can develop your email content.
#. Cross-selling and upselling
Cross-selling and up-selling are two different sorts of sales. It occurs when you provide some products as a bonus to your prospects.
Up-selling occurs when a customer is seeking for a lower-cost product and you offer a higher-cost product that is relevant to the customer's demands.
The likelihood of selling a product to a new prospect is 10-20%, but the likelihood of selling to an established customer is 70-80%. Your customer learns how well you understand their needs by doing cross-selling and up-selling. These two approaches will persuade your buyer to purchase your product.
#. Event Management
Event management is one of the greatest ways to engage with customers create some events related to your products and services. Invite the customers who already know about your company and products while hosting an event.
You can promote the event through email marketing and give clear information about the events such as Time, Date, and Place. By hosting the event you can showcase and promote your products. It will help you to make new connections and creating awareness of your program resulting in increased customers.
Wrapping it up
Email marketing is the best method out there for interacting with youe customers in a profitable manner. Thus, there you have it: the best email marketing tactics that you can use to boost your B2B sales. By following these tactics you can raise the sales, brand awareness as well as brand visibility. For professional email marketing services, reach out to Digital Marketing Company in New York. They have the best expertise and professionals.