Who is not aware of the benefits of YouTube? Perhaps no one. Many small creators and small brands have risen to great fame through YouTube. YouTube has many benefits like it generates good revenue, promotes your brand or business, and also gives you a platform to connect with audience all around the world. So, we can say that YouTube is undoubtedly one of the best platforms to market your services.
Sometime in the past, YouTube was not even considered as a platform for online marketing. But now times have changed. People are utilizing this platform very well. If you are still not utilizing YouTube as a platform for marketing then you should start now. And let me tell you, starting a YouTube channel is extremely easy. In today's article, I will be talking about some steps you need to follow to set up your YouTube channel.
Let's dig right in
Let's see a brief introduction of YouTube.
What is a YouTube channel?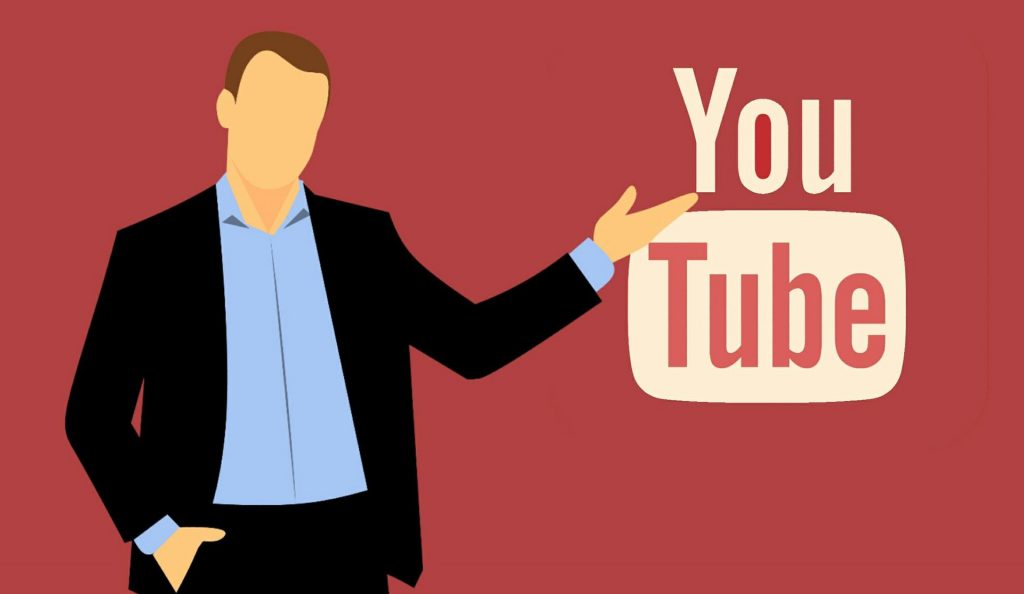 On YouTube, you can host your own channel. The channel can be related to anything, be it business, entertainment, educational purpose etc. you can create and post videos on YouTube related to your business or channel's theme. If people like your content, they will subscribe to your channel and will share it as well. This will give more attention to your channel, more people will subscribe to your channel as a result of which your business will grow.
What is the importance of YouTube channel for business?
YouTube has very much significance in people's lives which makes it significant for businesses as well. YouTube videos are very crucial in people's lives as they are easier to understand and relate to. Through videos you can help people get a better understanding of your products. Most important benefit with YouTube is that you can showcase your products to the international audience as well. Not sure how to get into online marketing? Digital Marketing Company in Dallas will help you out.
Steps to start a YouTube channel for your business
A YouTube channel helps you build a public presence of your business. If you have a Google account, you can easily start a YouTube channel. If you don't have a YouTube account, you should create one in order to start a YouTube channel. Here are some steps that you must follow to start your YouTube channel
If you already have a Google account, log into YouTube with it. In case you don't, then first create a Google account and then log into YouTube with it.
Once you log in, you will go to the home page of YouTube where you can see the option My Channel on the left side
Click on My Channel
Then click on the button Use a business or other name
If you are already running a business you can simply write the name of your business in the channel's name
You can also use any creative name related to your business
Now you will have to select a category that best defines your business
After setting up the channel, you can start creating videos and then post them on YouTube
So you can start your YouTube channel by following the above mentioned steps. If done correctly, you can earn great profits through YouTube. Hosting and starting a YouTube channel is extremely easy as you must have observed above. Seeking professional help for YouTube advertising? Digital Marketing in Los Angeles has got you covered.
So we know how to start a YouTube channel, now let's take a look at why we should try YouTube marketing for business? What are the benefits of YouTube?
Benefits of YouTube for your Business
YouTube gives many benefits to brands. You can grow your business by simply posting videos on YouTube, provided of course you should have good amount of subscribers and good watching. Anyways, YouTube is very helpful for brands that depend on various online marketing methods for promotion of their products and services. Here are some benefits of starting a YouTube channel for your business
Through YouTube, you can reach your current audience as well as new audience. You can promote your brand by posting videos about it or by advertising on other people's videos. Advertise your brand on YouTube with Digital Marketing Company in New York.
If you have a YouTube channel, people will be able to find you on Google very easily. Why? The reason is you can only setup and access your YT channel with a verified Google account.
One of my personal favourite benefits of using YouTube is the inevitable nature of content. Whatever content you post on YouTube, it is going to be there forever unless of course if you delete your channel. Otherwise, your content will never die on YouTube. People will be able to see your content even after 10, 20 or 50 years.
Another great benefit is the enormous population of YouTube users crossing borders. You will get to reach not only to domestic audience but international audience as well.
One more benefit is it boosts your email marketing campaign. How? It helps you grow your email list.
You will not have to hire multiple people to promote your videos. Once your audience starts liking your content, they will share it with others as well. You just have to politely ask them to share your content. They will promote your content themselves without taking any money from you.
When you qualify the criteria of YouTube monetization, you can start making money as well.
Wrapping it up
YouTube has billions of watchers and followers so it will be a stupid thing to ignore this platform. All of the benefits mentioned above make up to the reasons for you to host a YouTube channel for your business. Start a YouTube channel and introduce your business to new marketing techniques. You will definitely see an upward growth in your business with YouTube.
For any online marketing services, you can contact Digital Marketing Company in Chicago.