Top Digital Marketing Agencies in Sacramento

Premium Member
4.9 on 48 Customers Reviews
Curvearro Leading Digital Marketing Agency, helping startups and enterprises thrive on the digital front through the harmony of digital marketing, technology and design.
---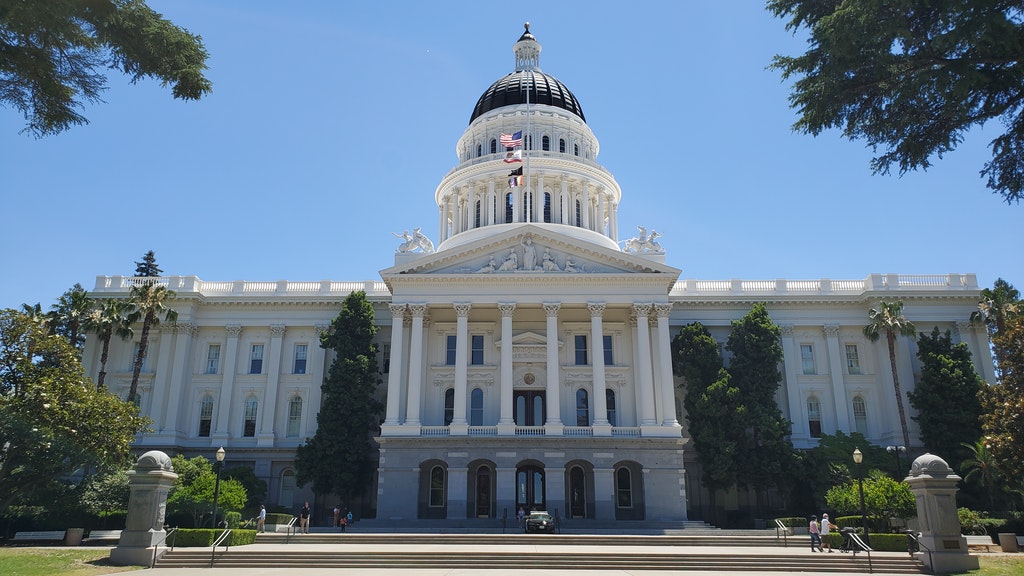 Digital Marketing Agencies in Sacramento

Free Listings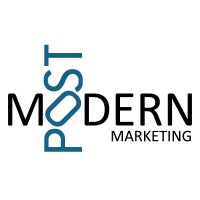 Post Modern Marketing
Digital Marketing Agency in Sacramento, California
Address: 1661 Garden Hwy Suite 200, Sacramento, CA 95833, United States
---
Post Modern Marketing is the region's leading marketing agency and web design company. Our focus is to use our expertise in SEO, PPC, social media, web development and more to grow your business. We finish our projects on-time, on-budget, and hold ourselves to a high standard to adhering to our commitment to grow ourselves, grow partners, and grow community. We work with some amazing local organizations big and small including Raley's, Trainor Fairbrook, Fulcrum Properties, Uncle Vito's, The California Council on Science and Technology, SIOR, and national brands like Great Clips and Amazing Lash Studio . Our clients stay clients for life, contact us to find out why!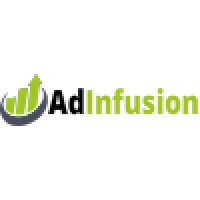 AdInfusion
Digital Marketing Agency in Sacramento, California
Address: 1001 G St UNIT 202, Sacramento, CA 95814, United States
---
AdInfusion specializes in high-performance online marketing. It's something we don't take lightly and prove relentlessly. AdInfusion provides strategy, design, development & marketing all under one roof. We believe internet marketing is the most innovative, challenging and creative medium available for marketing businesses. We are constantly evolving and we stay on the leading edge of internet marketing companies by offering innovative solutions to new challenges. AdInfusion's internet marketing services include: -Sacramento SEO Expert Services -Website Design -Content Marketing & Blogging -Pay Per Click (Google Ads, Facebook Ads) And much more.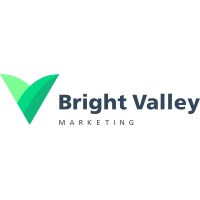 Bright Valley Marketing
Digital Marketing Agency in Sacramento, California
Address: 1007 7th St Ste 400, Sacramento, CA 95814, United States
---
The Sacramento SEO experts at Bright Valley Marketing provide effective Internet marketing solutions designed to ensure your success in this ever-changing digital day and age. You're passionate about what your company has to offer the world and want to reach as many people as possible. By leveraging the immense power of online marketing, we help your company stand out on the Internet – so more people discover your website, buy your products or services and become your solid client base.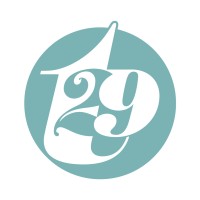 Three29
Digital Marketing Agency in Sacramento, California
Address: 701 Howe Ave F20, Sacramento, CA 95825, United States
---
The #1 goal of every business owner is to grow his or her business. However, this is not that easy as it sounds, because it takes a considerable effort to build and grow a business. Growing your business online is one of the cost-effective ways of doing this. When you grow your business online, you need to have different strategies. You have to focus your effort on optimizing your website for better search engine rankings, create your presence on social media, doing email marketing, and also doing effective online advertisements. For these reasons, hiring a digital marketing agency is often the best decision for companies looking to grow their business. At Three29, we are one of the best digital marketing companies in Sacramento, supplying website design, mobile app development, and modern-day expertise in digital marketing service. In this post, we're going to explore some of the reasons why we are the best digital marketing agency in Sacramento.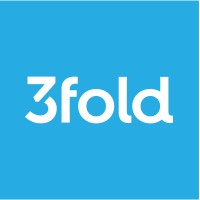 3fold Communications
Digital Marketing Agency in Sacramento, California
Address: 1610 R St Suite 300, Sacramento, CA 95811, United States
---
3fold is a full-service strategic marketing and consulting firm committed to solving our clients' biggest challenges. Working with clients in education, healthcare, and the public sector, we build lasting, meaningful relationships between our clients and their audiences. This takes logic, purpose, and passion, all of which are must-haves for every member of our team. We're also passionate about making sure your audiences care just as much as we do. This means we're thinking beyond ad placements and short-term transactions. We're looking at strategies for creating authentic connections with your audiences, in context and aligned with culture, that make your business valuable to your customers and their lives.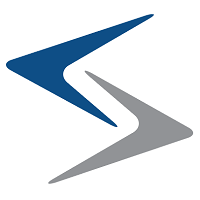 Systemadik Marketing
Digital Marketing Agency in Sacramento, California
Address: 22 Nautica Ct, Sacramento, CA 95833, United States
---
Local SEO and digital marketing shop with 20+ years of internet marketing experience. We focus solely on local businesses either services or showrooms and maximize and measure your results and ROI. We guarantee you a 5x ROI on your investment with us each and every month. We've helped hundreds of businesses across the US and know how to get just a few great leads or hundreds of qualified leads depending on your business. Stop wasting money on marketing that doesn't work. Get clarity and results. We wrote an award-winning book on local lead gen, train other marketers on local SEO and are the West Coast Regional Directors of the Duct Tape Marketing Network. Experience what it's like to work with a true authority today.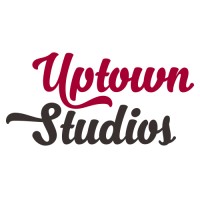 Uptown Studios, Inc.
Digital Marketing Agency in Sacramento, California
Address: 2415 23rd St, Sacramento, CA 95818, United States
---
Uptown Studios is a Sacramento full service marketing firm specializing in website design and SEO, graphic design, video production, branding and social media. We've worked with Sacramento nonprofits and companies like yours since 1992. As a progressive Sacramento graphic design firm, we are ready to change the world with our social marketing techniques, provide alternatives to mass printing (green design is good design!) and put movement into your website or materials with our multimedia, photography, video and animations. We will do all of this in a socially responsible way, for you and for the world.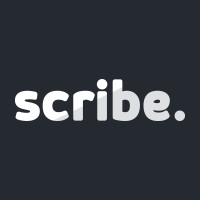 Scribe Digital Creative Agency
Digital Marketing Agency in Sacramento, California
Address: 2907 35th St, Sacramento, CA 95817, United States
---
Scribe is a full service interdisciplinary studio based in Sacramento, CA. We blend branding and user experience with digital innovation to help businesses thrive in a digital landscape. The thinkers behind Scribe have been passionately building brands and web solutions together for the past 5 years. We believe that every experience, click, fleeting glance, or interaction that a customer has with your brand should be carefully sculpted across all platforms. Scribe is located in Sacramento in the Triangle District in North Oak Park by Broadway and 35th Street. We specialize in graphic design and web design — a focus on the wide marketing spectrum — where we help businesses grow and stand out by creating lasting brands, websites, packaging, print and digital content, signage, advertising, and social media marketing strategies.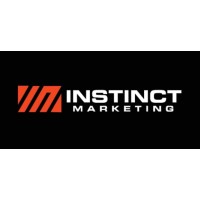 Instinct Marketing
Digital Marketing Agency in Sacramento, California
Address: 3841 N Freeway Blvd #175, Sacramento, CA 95834, United States
---
Instinct Marketing is the internet of things, SEO marketing geniuses. We are here to put your business on the internet map! Trust your Instinct and choose us! We are here to provide you with a world class customer experience and build your business. With your profitable Return on Investment by partnering with Instinct you will be nothing short of ecstatic. We at Instinct Marketing will make your website rise above your competitors. With our search engine optimization and social media marketing expertise, #trustyourinstinct We focus on SEO. We understand this is what drives the most traffic to your website. At Instinct, our practice makes your business perfect. That practice will help your website rank on the top of a giant, Google. We're a results-driven Sacramento digital marketing agency. We help local small businesses (and large businesses) win more customers with web design and development, Search Engine Optimization, and Google advertising & social media advertising. No matter what you're looking for, we can create a custom solution for your business – no matter the industry.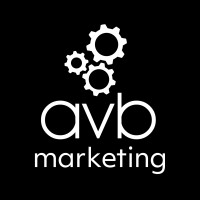 AVB Marketing
Digital Marketing Agency in Sacramento, California
Address: 3775 N Freeway Blvd #200, Sacramento, CA 95834, United States
---
AVB Marketing is an exclusive agency for retailers that are members of the AVB Buying Group. We are on a mission to provide solutions for our clients' marketing needs. Our suite of services includes responsive websites, landing pages, rich content, SEO, Search Engine Marketing, banner/display ads, email campaigns, video, social media, & strategic planning. Creating an effective marketing approach requires a full understanding of today's distinct consumer segments. Technology, education, traditions, cultures, geography, life style/life stage and economic realities all factor into the complex equation we call the "Art & Science of Marketing in the Digital Age". We are equipped with the resources, experience and talent to provide retailers with the guidance needed to be competitive, relevant and viable in the market not only today, but tomorrow and beyond. Our process begins with a full analysis of the member's business & market, the customer experience model, challenges and opportunities for success. Together we will develop a roadmap that outlines strategy and brand definition first, and tactics second, so that there is a clear path to implementation of a complete business plan.