Top Digital Marketing Agencies in United States

Premium Member
4.9 on 48 Customers Reviews
Curvearro America's Digital Marketings Agency Combines The Trusted Expertise and Objectivity of today's Digital Marketing Capabilities, To Help Your Businesses Grow.
---

Digital Marketing Agencies in United States

Free Listings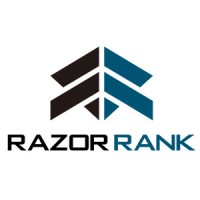 Razor Rank
Digital Marketing Agency in Dallas, Texas
Address: 400 North St. Paul Street #420, Dallas, TX 75201, United States
---
Razor Rank is a premier Digital Marketing agency focused on serving the needs of many different types of companies seeking greater visibility online through a variety of marketing channels. Our original focus was strictly technical SEO consulting services. We quickly moved into content marketing and social media, and have now evolved into a full-service Digital Marketing firm providing expert solutions and integrated resources for clients seeking superior service and expert advice designed to increase online visibility, traffic, lead generation, and revenue. We provide highly focused Digital Marketing services for companies in competitive markets. Our services include SEO, Paid Search Management (PPC), Paid Social Media, Display, Reputation Management, Website Design and Development, Web Hosting, and general digital marketing consulting. Our clients include small and large B2B and B2C companies including eCommerce and Lead Generation websites. Our goal is to deliver intensely focused Digital Marketing solutions that exceed expectations. Our consulting team consists of experienced Digital Marketing experts who currently serve some of the largest brand names in the country. In addition, we serve many medium and smaller-sized companies interested in raising their level of competition. Our clients can always expect intense focus on the company's needs, highly personalized service and cutting-edge Digital Marketing Strategies.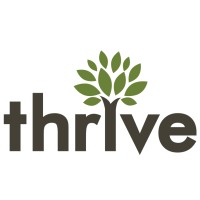 Thrive Agency
Digital Marketing Agency in Dallas, Texas
Address: 2626 Cole Ave #488, Dallas, TX 75204, United States
---
We are a full-service Dallas digital marketing agency that has a track record of success. Our team of web designers, search engine optimization specialists, content writers, and social media experts use their talents to help create and execute effective digital marketing strategies to grow your business online. We are well verse in local SEO, PPC management, social media marketing and advertising, content writing, email marketing and WordPress development. Connect with us to learn how Thrive can leverage the power of the Internet to grow your business. Thrive Internet Marketing Agency of Dallas is a Google Premier Partner, Google Analytics Technology Partner, Bing Ads Accredited Professional, MailChimp Expert and a Yext Certified Partner.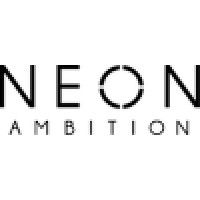 Neon Ambition
Digital Marketing Agency in Austin, Texas
Address: 701 Brazos St #1616, Austin, TX 78701, United States
---
Neon Ambition is an inbound marketing agency that helps companies achieve their goals for growth using the most appropriate online marketing strategies. Founded by Jordan Slover in 2013 in Austin, Texas, we work with companies large and small all across the US. We were a Google Partners All-Stars Winner in 2015, and 2016.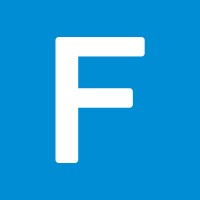 Fruition
Digital Marketing Agency in Denver, Colorado
Address: 616 Speer Blvd, Denver, CO 80203, United States
---
Fruition brings Internet marketing, User Experience (UX), and full stack development together to build, grow and protect your business. A variety of service engagement options and our proprietary SEO/SEM software tools will help make digital your competitive advantage. Founded in 2003 as an SEO company, today, we are a national digital marketing agency, having cultivated a successful blend of ingenuity, design, technology and data to build, grow and protect our clients' digital presence. Located in Denver Colorado and serving clients nationwide.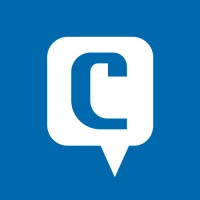 Coalition
Digital Marketing Agency in Culver City, California
Address: 3750 S Robertson Blvd #200, Culver City, CA 90232, United States
---
Coalition Technologies is the leading SEO company and PPC agency in the United States. Our success is driven by our clients' successes. Whether you're a fashion ecommerce brand, a major LA civil law firm, a local downtown Los Angeles accountant, or a multi-national conglomerate, our teams easily adapt and adopt to ensure we will drive consistent growth through our efforts. We've helped hundreds of businesses with our SEO services. Whether you're based in Los Angeles with us, or whether you're on the other side of the country in New York, our digital marketing and Los Angeles based SEO experts are ready to help guide your campaigns.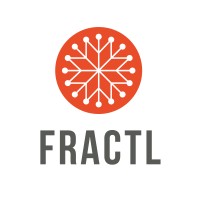 Fractl HQ
Digital Marketing Agency in Delray Beach, Florida
Address: 601 N Congress Ave STE 205, Delray Beach, FL 33445, United States
---
Fractl is a full-service digital marketing agency that specializes in content development, search engine optimization, digital pr, organic traffic and lead generation with a strong focus on viral marketing as it relates to SEO, rankings, and online growth. As a boutique agency, we're nimble and efficient. Our team is a collection of world-class marketers from Fortune 100s, venture-backed startups, and bootstrapped agencies. We use big content to help brands connect with large audiences, deliver inbound traffic, and increase search visibility. Our emotionally resonant campaigns deliver quantitative results. We employ a highly talented group of programmers, writers, technical search engine talent, graphic designers, project managers, and creative thinkers who are at the forefront of the latest industry trends.
Joseph Studios
Digital Marketing Agency in Atlanta, Georgia
Address: 541 10th St NW #118, Atlanta, GA 30318, United States
---
The biggest difference between Joseph Studios and our competition is our Intelligence and Deep Insight® capabilities. We use proprietary tools and methods to glean the entire internet to find your target audience in all the niche forums and groups where they hang out. We then build psychographic profiles of them and begin messaging them in ways that are tailored specifically for their personalities. These methods are radically effective…built on frameworks also used by international intelligence agencies, and are fantastic at getting you noticed.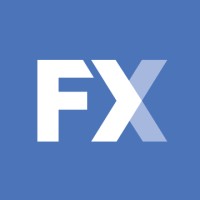 WebFX
Digital Marketing Agency in Harrisburg, Pennsylvania
Address: 1705 N Front St, Harrisburg, PA 17102, United States
---
WebFX is a full-service Harrisburg Internet marketing company offering innovative marketing solutions to mid to large size companies across the globe. As a leader in Harrisburg SEO, web design, ecommerce, website conversion, and Internet marketing services, our agency prides ourselves on driving traffic, converting visitors, and measuring effectiveness to boost revenue for our clients. We have a 91% client retention rate and a client recommendation score that's 488% higher than the nationwide average. Not to mention — 500+ client testimonials. Get in touch today to experience what makes WebFX stand apart from other Harrisburg, PA digital marketing agencies.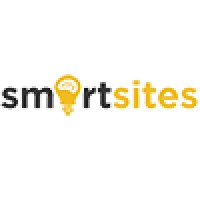 SmartSites
Digital Marketing Agency in Paramus, New Jersey
Address: 45 Eisenhower Dr #520, Paramus, NJ 07652, United States
---
With over 500 reviews online, SmartSites is America's #1 rated digital marketing agency. Get more traffic. Acquire more customers. Sell more stuff. SmartSites works for businesses of all sizes. SmartSites is a Google Premier Partner and Facebook Marketing Partner. Winner of dozens website design awards and five-time Inc5000 (2017-2021) fastest growing company – let us grow your company. SmartSites specializes in website design, ecommerce, organic SEO, PPC advertising, CRO & email marketing.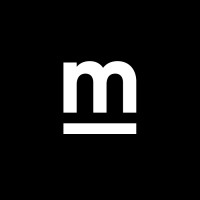 Mabbly
Digital Marketing Agency in Chicago, Illinois
Address: 640 N LaSalle Dr Suite 638, Chicago, IL 60654, United States
---
Mabbly is a strategic design agency powered by data analytics, market research, and digital technology. Armed with diverse perspectives and experiences, our high-energy teams unite to develop world-class digital experiences that grow companies. From brand strategy to web development to digital marketing, beautiful design isn't just what we do; it's our life's work.