Top Digital Marketing Agencies in Seattle

Premium Member
4.9 on 48 Customers Reviews
Curvearro Leading Digital Marketing Agency, helping startups and enterprises thrive on the digital front through the harmony of digital marketing, technology and design.
---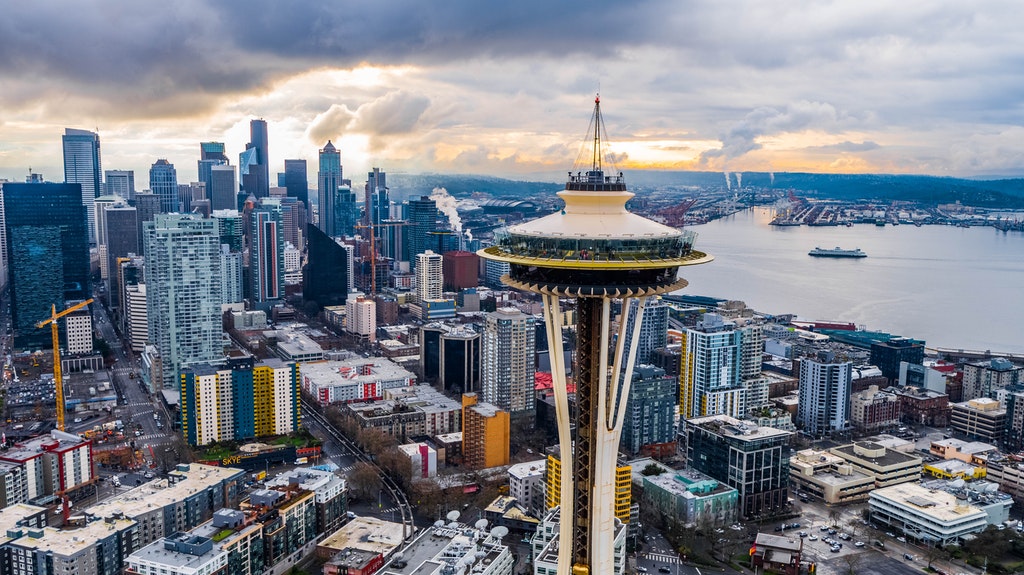 Digital Marketing Agencies in Seattle

Free Listings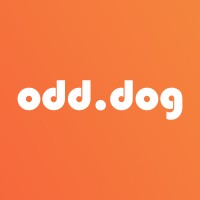 Odd Dog Media
Digital Marketing Agency in Seattle, Washington
Address: 118 N 36th St Suite B, Seattle, WA 98103
---
We are a Seattle-based Digital Marketing Agency that is both right and left-brained. Our right-brained creativity helps us understand the business needs of our clients and find creative marketing solutions to make it happen. Our left-brained analytical side ensures we have the technical chops to bring these ideas to life, measure their success, and show ROI for our clients. We dedicate a lot of time and resources into finding and training the types of employees who can be both of these. It's a rare skill. We're a pack of Odd Dogs. We are led by the mantra of "always do the right thing". Intentionally ambiguous, this philosophy ensures we are customer-centric and empowers our employees to make decisions for clients in the moment. This dedication to doing what is right over what is profitable has been the key to our success and the basis for an average client tenure of over 5 years in an industry that averages 18 months. In 2017, we were recognized with an Industry Award by Search Engine Land for our work with multi-location SEO, and consider it one of our specialties. With all of our experience in this area, we are confident that we can produce tangible improvements in your web presence.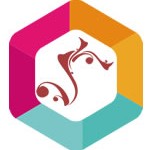 Visualwebz
Digital Marketing Agency in Seattle, Washington
Address: 3526 Fremont Pl N suite b, Seattle, WA 98103
---
Visualwebz is a Seattle SEO, and digital marketing agency and has been around since 2008. With decades of experience in web services, we have built a reputation that delivers! Let us help your business grow. We will successfully establish your business online, whether it's a local dentist, attorney, or towing company. Our experience in custom web design, SEO, and online marketing ensures that your online presence will be unique and ahead of your competition. Don't fall behind your competition. Act now. Investing in our SEO and online marketing services will allow your website to rank high, drive traffic and customers.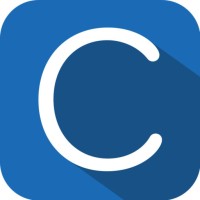 Clarity Online
Digital Marketing Agency in Seattle, Washington
Address: 625 1st Ave Suite 200, Seattle, WA 98104
---
We focus on the most cost-effective advertising channels to launch your Digital Advertising Campaign. Most campaigns involve a mix of channels so that your message reaches your audience multiple times on different platforms. We also build landing pages on your website for optimal results. Reach an audience at the exact moment they're searching for businesses like you! Don't waste your time on cold leads or cold calling. Use Google Ads to be in front of the right person at the right time. The people who want what you offer at the time they're ready to buy.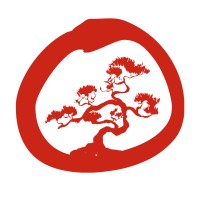 Bonsai Media Group
Digital Marketing Agency in Seattle, Washington
Address: 1700 Westlake Ave N Ste 200, Seattle, WA 98109
---
Bonsai Media Group is a digital advertising agency headquartered in Seattle. But our reach is worldwide. We develop intuitive websites and apps for some of the largest and smallest companies in the world. And digital marketing done the same way. Smart design and data informed decisions iterated over and over until it surrenders every penny of value. We're a team of designers, developers, writers and marketers working together to provide clients with complete solutions that don't just look great, but also function well and show up atop Google searches. We're passionate about designing and developing custom websites and working with clients dedicated to achieving #1 rankings via Search Engine Optimization. Our Online Advertising offering is the perfect complement to any enterprise digital marketing program.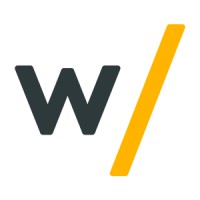 Wheelhouse Digital Marketing Group
Digital Marketing Agency in Seattle, Washington
Address: 2356 W Commodore Way Suite 120, Seattle, WA 98199
---
Wheelhouse Digital Marketing Group is a performance-driven digital agency. We work with companies large and small to discover and make the most of new opportunities in an exciting, ever-changing digital landscape. Our work and our clients are varied but always focused on the same thing – creating business value. We've developed digital advertising strategies that generate tens of millions in profit for an online bookseller, helped a fast-growing financial services firm increase lead generation 10x while reducing CPL and increased online appointment bookings by 857% for one of the largest health systems in the U.S. We've developed global domain strategy for a billion-dollar insurance network, developed proprietary attribution models for global medical device companies and harnessed SEO to help dozens of ecommerce companies make organic search their fastest growing and most profitable source of revenue.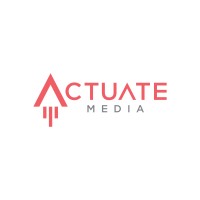 Actuate Media
Digital Marketing Agency in Seattle, Washington
Address: 3250 Airport Way S #716, Seattle, WA 98134
---
Actuate Media facilitates data-driven business-to-consumer relationships through digital marketing channels. We strategize and implement conversion-focused digital advertising campaigns, capturing the data to improve our clients' marketing intelligence providing them a competitive advantage within their industry. This makes us a little different from other digital marketing agencies and media companies. Be prepared to see and understand your digital advertising ROI like never before. Our digital marketing agency has touched and influenced thousands of digital marketing campaigns for hundreds of businesses across the United States. As a top digital marketing agency, we understand this industry can be extremely competitive, which is why we started infusing data analytics with digital marketing, we call this marketing intelligence. If you are looking to gain a better understanding of how your marketing dollars are spent, increasing conversions, and maximizing your return on investment (ROI), then Actuate Media is the right digital marketing agency for your business.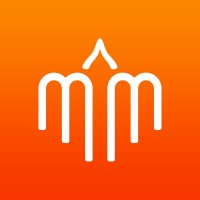 Mockingbird Marketing
Digital Marketing Agency in Seattle, Washington
Address: 512 2nd Ave #200, Seattle, WA 98104
---
Mockingbird operates as an outsourced marketing department for solo attorneys and multi-state law firms. With deep tactical experience in online marketing, we use business metrics to balance your marketing mix – funneling dollars to the most cost effective channels that make your phone ring. Stop being intimidated, overcharged and confused by self proclaimed search gurus spewing technobabble and big promises. Drive your firm's growth with the marketing talent that brought Avvo from concept to market leader.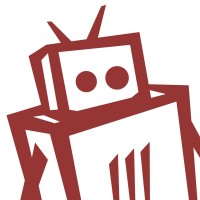 Project Bionic
Digital Marketing Agency in Seattle, Washington
Address: 2219 NW Market St, Seattle, WA 98107
---
Project Bionic is your brand's social media team. We are a group of experts who create and execute a full-service, comprehensive social media plan. We are writers, designers, analysts and community managers with years of experience crafting an engaging, ROI-driven online voice amid the social clutter. If it's social, we do it. Excellently. Social Media resides in the eye of the beholder. Some businesses see it as the Holy Grail, the answer to all their problems, a magic wand that will cure all that ails them and physically force new customers to buy their products. Others see it as a fad, a nuisance, a medium to only engage with grudgingly. The truth lies in the middle. Social Media is a tool. It's a microphone. It's a comment card. It's a round table. It's a billboard. It's a therapist's office. It can be many things, which is why Social Media is such a wonderful tool for brands. But it's not magic.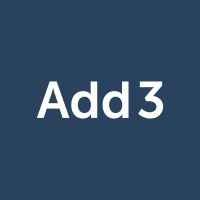 Add3 Advertising Agency
Digital Marketing Agency in Seattle, Washington
Address: 500 E Pike St #200A, Seattle, WA 98122
---
Add3 is a digital agency that delivers integrated digital marketing campaigns across paid search, SEO, social & display advertising, helping our clients reach their marketing goals. Our mission is to take an integrated, performance-driven approach to connect brands with their customers across digital channels to reach their marketing goals. We exist to create a place where the best people in digital marketing want to work and that brands want to work with. We are high-speed, low-drag, digital marketing geeks that live for results. Add3 is located in Seattle, WA. We serve a broad range of clients throughout the U.S., ranging from Global 500 organizations to earlier-stage technology companies. Add3 also launched two highly successful independent ventures dedicated to facilitating collaboration among the Pacific Northwest's online advertising and broader technology communities, respectively: The Northwest Internet Advertising Group and Seattle Interactive Conference.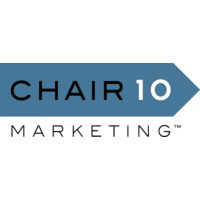 Chair 10 Marketing, Inc.
Digital Marketing Agency in Seattle, Washington
Address: 4241 21st Ave W #202, Seattle, WA 98199
---
Chair 10 Marketing is an digital marketing agency focused on driving leads, sales, and awareness for businesses through pay-per-click advertising (also known as SEM or Search Engine Marketing) and Search Engine Optimization (SEO). Based in Seattle, Washington, Chair 10 Marketing serves clients across the U.S. Chair 10 Marketing helps businesses drive profitable growth through digital marketing. Our award-winning team works to carefully understand your business, then craft and execute digital marketing programs to exceed your goals.