Top Digital Marketing Agencies in Atlanta

Premium Member
4.9 on 48 Customers Reviews
Curvearro Leading Digital Marketing Agency, helping startups and enterprises thrive on the digital front through the harmony of digital marketing, technology and design.
---
Digital Marketing Agencies in Atlanta

Free Listings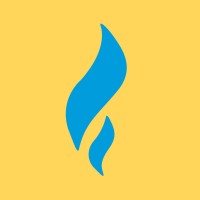 LYFE Marketing
Digital Marketing Agency in Atlanta, Georgia
Address: 925B Peachtree St NE Suite #715, Atlanta, GA 30309, United States
---
LYFE Marketing is a leading digital agency. We're different from other marketing agencies in Atlanta or elsewhere. Our mission is to help small businesses grow through our internet marketing agency Atlanta services. Despite the fact that our mission is to help small businesses in Atlanta grow, we're not just limited to businesses in the Atlanta area. We have serviced companies across the nation and across the world with our digital marketing services. From social media marketing to email newsletters to blogging and more, the term "internet marketing" encompasses a lot of different topics. But when you get down to it, it's really not as complicated as it sounds if you have the right team supporting you. LYFE Marketing is here to help!.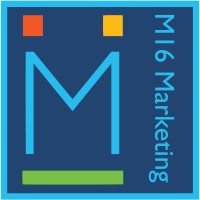 M16 Marketing
Digital Marketing Agency in Atlanta, Georgia
Address: 730 Peachtree St NE #570, Atlanta, GA 30308, United States
---
The M16 team is a brilliant group of strategists, designers, coders and marketers. We help clients put together a winning strategy supported by a variety of tactics like SEO and content development. Trusted + Experienced M16 maintains an A+ rating with the Better Business Bureau. We are an accredited Google Partner trusted by Google and our clients.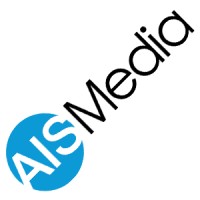 AIS Media, Inc.
Digital Marketing Agency in Atlanta, Georgia
Address: 3340 Peachtree Rd NE #2500, Atlanta, GA 30326, United States
---
At AIS Media, Inc. is an award-winning digital marketing agency ranked in the top 1% in the Nation for client satisfaction. AIS Media blends over a decade of experience with cutting-edge technology to develop and manage high–performance search engine optimization (SEO), Google Ads (PPC) Management and Social Media Marketing campaigns proven to deliver measurable business performance and help clients outperform their competition.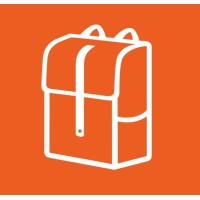 Brown Bag Marketing
Digital Marketing Agency in Atlanta, Georgia
Address: Tower Place 100, Suite 2960, 3340 Peachtree Rd NE, Atlanta, GA 30326, United States
---
Brown Bag Marketing is a full-service, Atlanta-based marketing agency with extensive digital marketing expertise. Privately owned, we opened our doors in 2002 and have grown steadily ever since. Our team of 35 full-time employees is a diverse blend of creative minds that includes well-seasoned strategic account managers, interactive geniuses, and award-winning designers and writers, all working together in a truly collaborative spirit. We are a high-touch, highly responsive team and one-stop partner for your communication, content, and digital needs, from strategy to design, development through delivery.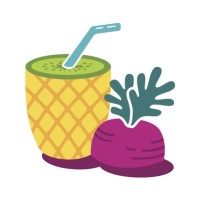 Creative Juice
Digital Marketing Agency in Atlanta, Georgia
Address: 384 Northyards Blvd NW Suite 190, Atlanta, GA 30313, United States
---
Creative Juice is a minority & female-owned, award-winning marketing agency that is disrupting marketing the millennial way. Headquartered in Atlanta, GA, we provide marketing services to various clients, from startups to corporations, in many different industries. We are passionate about providing innovative marketing, branding, and design solutions that help our clients stand out from their competition. Our unique approach stems from our forward-thinking solutions which are developed by our diverse, multicultural team.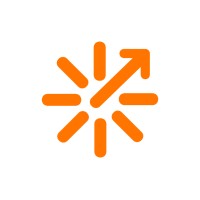 YEAH! Local
Digital Marketing Agency in Atlanta, Georgia
Address: 1100 Peachtree St NE Suite 200, Atlanta, GA 30309, United States
---
The fact you're here is awesome, and thank you for taking a look at everything that goes on under the hood. I'm Justin Herring, the founder of YEAH! Local. But I've got a feeling you're not super keen to read a long-winded backstory on the last 15 years of my life. Right? The real reason you're here, is because you want grow your business, and that's precisely what we do. So here's the TL;DR… I've been in your shoes. Before starting YEAH! Local I had a previous business and tried for years to find a decent SEO and marketing company. I was always left with nothing to show for it and thousands of dollars spent. I didn't want these same companies continuing to dupe businesses. So in 2014, I decided to form a boutique agency (YEAH! Local) based on providing Results, Not Promises. I had to learn SEO myself and have been working on it ѕіnсе 2011 (since the agencies I paid were worthless) putting in more thаn 10,000 hours of еxреrіеnсе to date.
Hughes Media
Digital Marketing Agency in Atlanta
Address: 280 Interstate N Cir SE UNIT 225, Atlanta, GA 30339, United States
---
Established in 2000, Hughes Media Digital Agency is a boutique digital marketing agency that provides customized, intelligent, and targeted advertising solutions for long-term success. Our efficient size allows us to operate in an extraordinarily nimble fashion, able to meet the rapidly changing market quickly and adjust strategy to keep clients ahead of the curve. Our digital marketing services include search engine optimization (SEO), Pay-Per-Click (PPC) advertising, social media marketing, email marketing, lead generation, and marketing automation. We also offer branding, website design, graphic design, and video production services. We have a talented team of specialists to provide your business with any digital service!.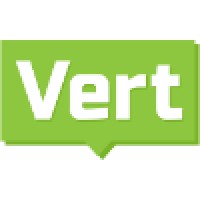 Vert Digital
Digital Marketing Agency in Atlanta
Address: 1075 Zonolite Rd NE #6, Atlanta, GA 30306, United States
---
Vert is an award-winning and innovative digital advertising and marketing agency. We specialize in social media strategy, mobile/website design & development, digital media planning, and email marketing for brands such as Hooters, RaceTrac, AGCO, and so many more. We believe that people and brands are intertwined by data in a symbiotic relationship and envision a future where privacy is currency, exchanged to build deeper, more meaningful experiences. Vert sits at the intersection of data and creativity in a world where everyone and everything are connected. We make sense of the ever-changing social & mobile landscape, developing scalable and sound marketing campaigns that drive value by engaging consumers on the platforms they spend time with every day. We connect brands with consumers by effectively leveraging the reach, targeting, and interactivity of the digital & social web – and we do it in a way that's fresh, exciting, and fun.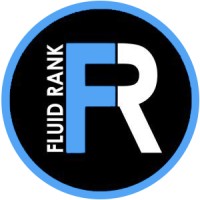 FluidRank
Digital Marketing Agency in Atlanta
Address: 715 Peachtree St NE Suite 100, Atlanta, GA 30308, United States
---
Fluidrank is an Atlanta, GA, marketing agency that employs talented digital marketers, content creators, and media buying teams focusing on eCommerce. We have a grassroots approach to creating tailor-made eCommerce marketing campaigns for our eCommerce clients since our inception in 2016. Our eCommerce marketing agency has helped eCommerce clients worldwide increase their traffic, branding, and conversions with our results-proven marketing strategies. After working with countless eCommerce businesses over the years, our expert digital marketing team knows how to develop digital strategies on every major eCommerce platform. Our founder and CEO, Robert Green, has been involved with eCommerce digital marketing over the last 6 years, and he's carved out our path to being one of the eCommerce marketing agencies in the field. If you've been looking for an eCommerce agency with an intimate knowledge of digital marketing, let us put our expertise to work for your business.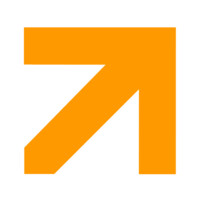 Partners Marketing Group
Digital Marketing Agency in Atlanta
Address: 1040 West Marietta St NW, Atlanta, GA 30318, United States
---
We pour our hearts into measurable results. Whether it's Search Marketing programs that drive traffic, websites optimized for customer engagement, or Social Media campaigns that amplify your brand story, we deliver. That's why over 80% of our clients stay with us longer than five years. Since 2001, we've helped over 200 small businesses realize radical growth through high-impact digital marketing programs. We're located in West Midtown, just minutes from Atlantic Station.