There was a time when customers had to wait for long hours, or even days, to get their queries responded. Even if you have experienced that time, it feels almost unreal to think about it now when everything is so quick. Just as the overall business sector over the past few years, customer care sector has also drastically evolved. And thus, customers expect businesses to be able to respond to their correspondence within seconds. This being the reason conversation marketing has become so important now. So, what is conversation marketing? And why should businesses use it? Read this article to find all that out.
The competition in the digital market has increased tremendously over the years. And the ones who can manage to reach their customers and interact with them effectively can beat it. This explains why digital marketing agency in Dallas put so much effort on conversation marketing.
But what is it and why should businesses use it?
That is just what we're going to answer in this article. So, first let's talk about…
What is conversation marketing?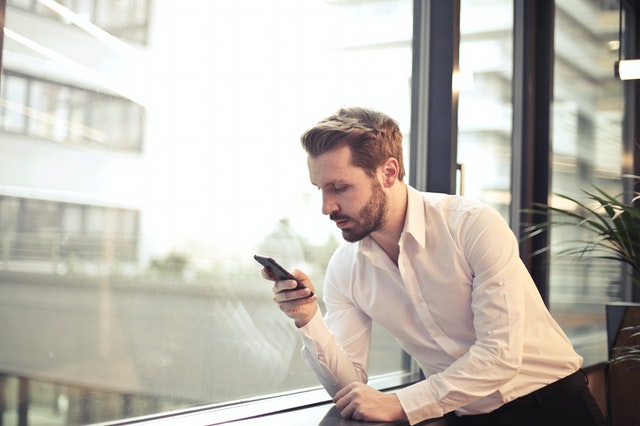 Conversation marketing is a customer centric and dialogue driven marketing approach that allows businesses to connect with customers on a one-to-one level. Rather than as a marketing model, it should be understood as a marketing approach that can be used across different marketing channels. It enables quick communication with your customers and also allows you to personalize their experiences.
Social media marketing, email marketing, chatting, etc. are some of the mediums which you can optimize with conversational marketing. It uses technologies like messaging apps, ChatBots, automated responses, etc. which can also be powered by AI for higher efficiency.
So, why do I say that your business needs it? Let's talk about some of the key reasons.
Why your business needs conversation marketing?
#Be available 24/7
Another benefit of conversation marketing is that it allows a business to be online at all times. As a result, your business can be available for customers even when you can't be. If customers can't connect with your business whenever they want, even when it is in 3 in morning, they are not going to wait. Instead, they'd go to your competitor who's available. And this ways, as digital marketing agency in New York found, many businesses lose to their competitors. Make sure you don't.
#Enable quick communication
One key objective of conversation marketing is that it helps enable quick communication between the business and the customers. The days are long gone when customers had the patience to wait for businesses to respond. Therefore, you need conversation marketing in order to ensure that quick communication with your customers.
#Boost your various marketing channels
As I have already said so earlier in this article, conversation marketing is an approach that can be used across various marketing channels and help optimize them. On marketing channels like social media, email, etc., people expect quick and personalized responses. And that is just what it can help you with.
#Get higher returns on marketing investment
Digital marketing agency in Los Angeles found that conversation marketing helped many of their clients to boost returns on marketing investment. This is because it aims at reaching the customers on a one-to-one level and works to personalize their experience. As a result, customers tend to respond better to the marketing channels. And thus, businesses get higher returns on marketing investment.
#Increase conversion rates
Increase in conversion rates in another major benefit of conversation marketing. And it is rooted in the fact that it allows you to understand your leads better. As a result, businesses can identify leads with most potential and focus their resources onto converting them accordingly. This is what leads to improved conversion rates.
#Improve customer relationship
Improving customer relationship is one sure benefit of conversation marketing. This is for the fact that it helps optimize your customer services. Not to mention how it also greatly eases the process of feedback collection which is absolutely invaluable for a business in order to improve. All this come together to help you serve your customers better and thus leads to improved customer relationship.
Final word
Conversation marketing approach can be really beneficial for a business. And this article has talked about what it is and how it can help your business. In a nutshell, it helps businesses serve their customers better. And in the present day scenario, having a customer-centric approach in marketing is the key to success. So, are you now too planning to make it a part of your marketing system? Then there is always a digital marketing agency in Chicago that can give you top-notch conversation marketing services.
If you'd like to read more about digital marketing, then click here. And yes, do keep visiting us because we keep posting new stuff!