Content marketing is crucial for every business with an online presence. And when we talk about content marketing, video is currently the most popular content type. People spend a great portion of their time on the internet engaging with videos. Therefore, video marketing is crucial in the present-day scenario. And most marketers will agree with this. However, most of them also fail to have a proper video marketing strategy—even if they are creating and posting videos in the name of video marketing. Thus, in this article, we are going to talk about the need to have a proper strategy for content marketing. You will also get some useful tips for the same. So, read on.
For effective digital marketing, having proper content marketing strategies is crucial. You must have heard many marketers say, "content is the king." And this indeed is true. However, when we get into the types of content, professionals at digital marketing agencies in Dallas found that video content is the king. Therefore, for effective video marketing, you need to have a proper strategy in place. Why is that? Read and find…
What is the importance of having a video marketing strategy?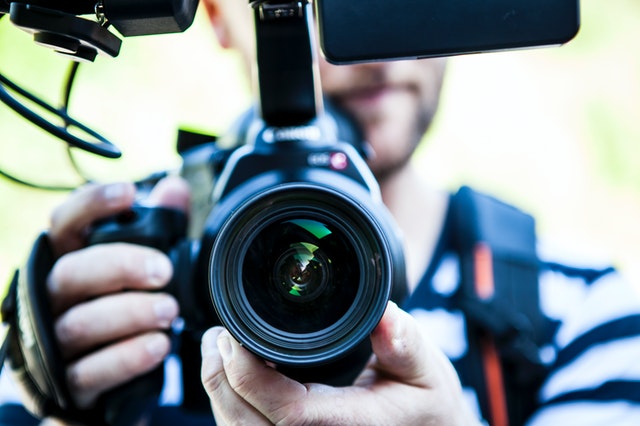 When you ask marketers how important is video for online marketing in the current times, most of the will tell you it's almost fundamental. However, if you ask them about their video marketing strategy, most of them might have no proper answer to give. Many marketers are involved in video marketing but most of them don't have a proper strategy. Marketing experts at digital marketing agencies in Chicago found that this is the key reason why video marketing doesn't work out for many businesses. If you have a for-the-sake-of-it approach at video marketing, you can't expect much success.
Therefore, you need to have a proper video marketing strategy in place. Now, the question is, how to come up with a winning video marketing strategy? That is just what the list given below can help you with.
Video marketing strategy tips
#Define proper goals
Why are you doing video marketing? What are you trying to achieve with it? More audience engagement? Promotion of your new product line? Sales maximization? Defining goals is crucial in order to make sure that you achieve your marketing objectives. However, many marketers tend to miss this point. So, make sure you define relevant, clear, achievable, and measurable video marketing goals.
#Understand your target audience
In order to engage your target audience with your videos, you need to take some time to understand them. Therefore, make sure to research your target market. Find out what sort of video content they like to engage with, their pain points, likes, dislikes, and so on. All this will help you come up with content ideas that resonates the best with your target audience.
#Choose the right format
A video can have different formats. Depending upon what sort of format gets your message through most effectively and also resonates with your target market, you will have to make your choice. These are some of the most commonly used video formats:
Vlog
Explainer
Talking head
Interview
Product demonstration
Customer testimonial
Branded mini-documentary
User generated content
Company culture video
Reels/short videos
…etc.
So, make sure to learn about them all and find out which one suits your requirements the best.
#Choose the right video marketing channels
There are many possible channels and platforms that you can use for video marketing. From YouTube to Instagram, Snapchat, and so on. The choice of your platform will depend on a number of things like your audience's preferences, your video marketing goals, your video formats, and so on. So, make sure to thoroughly research a platform before using it for video marketing.
#Consistent branding is important
Consistency in branding is really important. The viewers watching your videos should be aware at all times that what and who is speaking to them. If you fail to consistently reflect your brand voice in your videos across the internet on different channels and platforms, your video marketing will fail. You may manage to engage the audience but if they can't remember your brand, there's not point. Digital marketing agencies in New York found that businesses with consistent branding tend to perform better than the others. So, make sure that all your brand videos across the internet on different platforms and channels have consistent brand voice.
Wrapping up
Video marketing is very important in the present-day scenario where video is the favorite content type of most people on the internet to engage with. Regardless, most businesses tend to overlook the importance of having a proper video marketing strategy in place. And the tips given above can help you do just that. Or else, there are always digital marketing agencies in San Francisco that can provide you with top-shelf video marketing services.
For more online marketing ideas, make sure to stay in tune with us!