Social media marketing is one of the most important digital marketing models. And Facebook being the most used social platform is generally a focal point of SMM. Are you looking for some tips and ways to improve Facebook marketing? Then this article is for you. So, read on and learn about some of the best tips to help you effectively market your brand on Facebook.
Marketing on social media is crucial for present-day online businesses. Online consumers are interested in your business's social image. It plays a crucial role in determining how they engage with your business. Digital marketing agency in Chicago found that businesses which duly invest in social media marketing tend to perform better than their competitors. And since we are talking about social media, Facebook is the most important platform.
Therefore, you need to know how to market your brand effectively one Facebook. And that is just what the list of tips given below can help you with.
Tips to improve Facebook marketing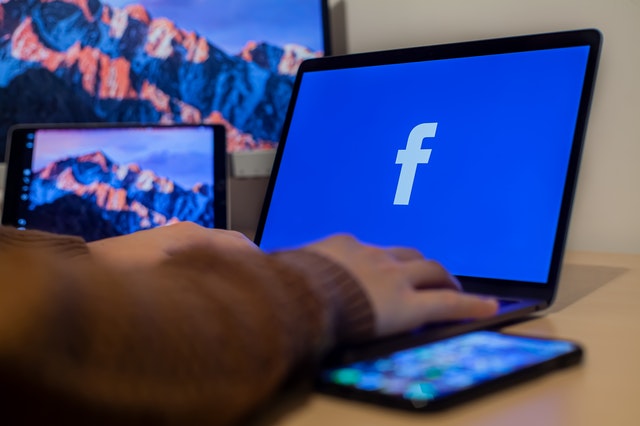 #Make sure to have a business page
Having a business page is the first step of marketing on Facebook. However, many small businesses tend to forget its importance and market their brand with personal accounts. If you are not registered as a business on Facebook, then you are missing on many useful tools. Organizations that use a business page on Facebook can access many tools like analytics, insights on their posts and campaigns, ad options, and so on. So, if you don't have one already, make sure to build a business page.
#Optimize your profile
Optimizing your profile is another important thing to do. Make sure that you fill out all the information and details about your business clearly. You also need to understand how important a role your profile picture and timeline cover play. Your profile picture is the first thing someone would see on Facebook when they come across your business. If you don't manage to leave a good impression with it, people would not really be interested in checking your page. So, make sure to use high resolution image which sits well with the Facebook profile picture cropping. Use a clean image with little to no text on it. If yours is a single person brand, you can use your own image or else, use the logo of your brand. As for the timeline cover, it is the first thing someone would see when they enter your page. So, makes sure to use an engaging image that also duly reflects your brand and business.
#Don't forget videos
Videos are the most important type of content of the social media. It is the content that people love to engage with the most. Therefore, social media marketing and video marketing has to go hand-in-hand. Digital marketing agency in Dallas found that businesses which invest in video marketing perform better in social media marketing. So, this is something important to keep in mind. Also, make sure to try your hands on Facebook Reels.
#Be interactive
One of the key objectives of social media marketing is audience engagement. Since, one effective way to improve Facebook marketing is by making your account engaging. And interactivity is the best way to engage your audience. So, make sure to indulge your audience in your posts and campaigns. This can be done by using interactive features like polls, QnA, etc. Doing as much as just asking a question in the caption of your post can do wonders.
#Keep promotional content to a minimum
Promoting your brand, good, and services once in a while is find and all. But many businesses make the mistake of making their Facebook presence all about promotion. Make sure you don't do the same. The last place people want to see filled with ads and promotional content is your page. So, make sure to keep posting promotional content to a minimum. Instead, focus on giving your audience what they like.
#Research your audience
If you want to engage your target audience with your content, you first need to understand well. Therefore, before coming up with a content marketing strategy for your Facebook page, make sure to research your target audience thoroughly. Find out their likes, dislikes, preferences, consumer-behavior, the sort of content they like to engage with, and so on. This is where your buyer personas can come in really handy. By doing this, you will be able to come up with content ideas that resonate well with your audience.
#Pay attention to analytics and insights
For online marketing, it is important to track your performance in order to identity your strengths and weaknesses, and improve your marketing strategies accordingly. Therefore, for effective Facebook marketing, you again need to track your performance and improve accordingly. For this, Facebook analytics and insights can come in really handy. This can allow you to understand how your campaign has performed, at what points it has done great and where it has lagged. So, make sure that you pay due attention to analytics and insights. They can come in really handy in optimizing your Facebook campaigns.
Wrapping up
Facebook is the most used social platform and thus it is central to social media marketing. Therefore, you need to have an effective Facebook marketing strategy. And the list of tips given above can help you with just that. Or else, you can hire digital marketing agency in Los Angeles for social media marketing services like a smart business.
If you are interested in reading more articles on digital marketing, then make sure to stay in tune with us!