Selling products and services is an essential business function. And for online businesses, the completion of their sales target is mostly dependent on their website sales. Therefore, it is important to make sure that your website is selling well. And to help you out with that one, we have curated a list of some of the best tips to help you increase website sales. Make sure to check them all out.
Along with SEO, digital marketing, and so on, a critical function of a website is to make sales happen. This explains why many businesses hire web services from professional digital marketing agencies in Dallas with the motive of sales maximization.
In order to survive and grow, a business needs to keep making a certain amount of sales. Are you not able to maintain that target? Or do you simply want to utilize your website's maximum potential to improve your sale? Get the answers to your query in the list below.
Increase website sales with some of the best tips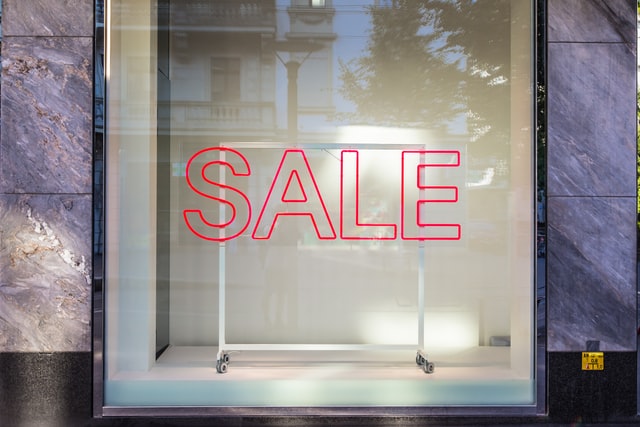 >> Less is more
The more options you provide, the better you sell? Well, not really. In fact, too many options most of the time end up confusing the customers. As a result, they become indecisive and not purchase anything at all. Therefore, it is best advised to show only about a couple of options/variations for a product on your product pages. And instead give more space to text describing the products. This tends to work better.
>> Be minimalistic
As professional digital marketing agencies in New York tell, web design actually plays a big role in how customers view your brand and business. Too much design can make your website look tacky and also add to navigation issues. On the other hand, too less can make your website look poor. In both the cases, the customers wouldn't want to engage with your business, let alone buying. Therefore, you need to strike the right balance in your web design. Your website has to be appealing yet clean. And that's why, you should keep a minimalistic approach when it comes to web design.
>> Create urgency
Creating urgency is a marketing trick that can help you improve your sales by leap and bounds. It can work in two ways—time and quantity. You have to limit either of the two. Even words as simple as "limited-period offer", "limited stock", "only x items left", etc. can also greatly help improve your sales. So, this is an important marketing tactic that you should be using. You can also display the count of stock left for a particular item on its product page. This simple thing can also do wonders in sales.
>> Customer reviews and ratings
Reviews and ratings can play a big role in influencing the buy decision of many people. Consumers trust fellow consumers and hence, when a product or a service has a good ratings and reviews, it tends to sale better. Therefore, you should encourage your customers to rate and review your products or services on your website. This will help improve your website sales.
>> Customer testimonials
Displaying customer testimonials on your website can also help you improve website sales. These are the recommendations from your satisfied buyers. It affirms and vouches for the quality and value of a product of service. This can be a very powerful marketing tool for improving website sales.
>> Simplify the buying process
One of the biggest reasons why people end up abandoning their carts is due to the length or complexity of the buying process. You need to understand that selling window in online shopping is getting shorter and shorter. Therefore, you should work on shortening your buying process as much as possible. And make sure you don't require your customers to fill any information that is not essential for the purchase. Not to mention take care of the technical glitches and try to make checking out as quick and simple as possible. Also keep the applicable coupon codes already available so your customers don't have to waste their time figuring out all that.
>> Keep a variety of payment methods
Another common reason why customers abandon their carts is when they can't find their preferred payment methods. Therefore, you should keep a variety of payment methods and gateways available for your customers. Businesses that provide many payment options tend to perform better at the check outs. So, this is something you need to keep in mind.
Wrapping up
Generally, website sales are the key point of online sales for a business. Therefore, one needs to ensure that they meet their sales target on the website. And with the help of the tips below, you will be able to do just that. But if you want to optimize your website for sales maximization, the best way is to hire digital marketing agencies in San Francisco.
For more, make sure to stay in touch with us!