Are you looking for ways to run paid ads in Pinterest? If your answer is yes then, you have landed at the right page. Pinterest ads have become really popular in very short span after they were launched because of the great benefits they provide. These ads are appropriate for every type of business be it small, medium, or large-sized business. In today's article, I will be discussing about how to run paid ads in Pinterest.
Let's jump right in
Many social networking platforms offer these types of services, but Pinterest is different because the level of reach to people you get is so much more. Majority people use Pinterest both from a user and a business perspective. So, you must start Pinterest paid advertising if you still haven't tried it.
Benefits of Running Paid Ads in Pinterest for Business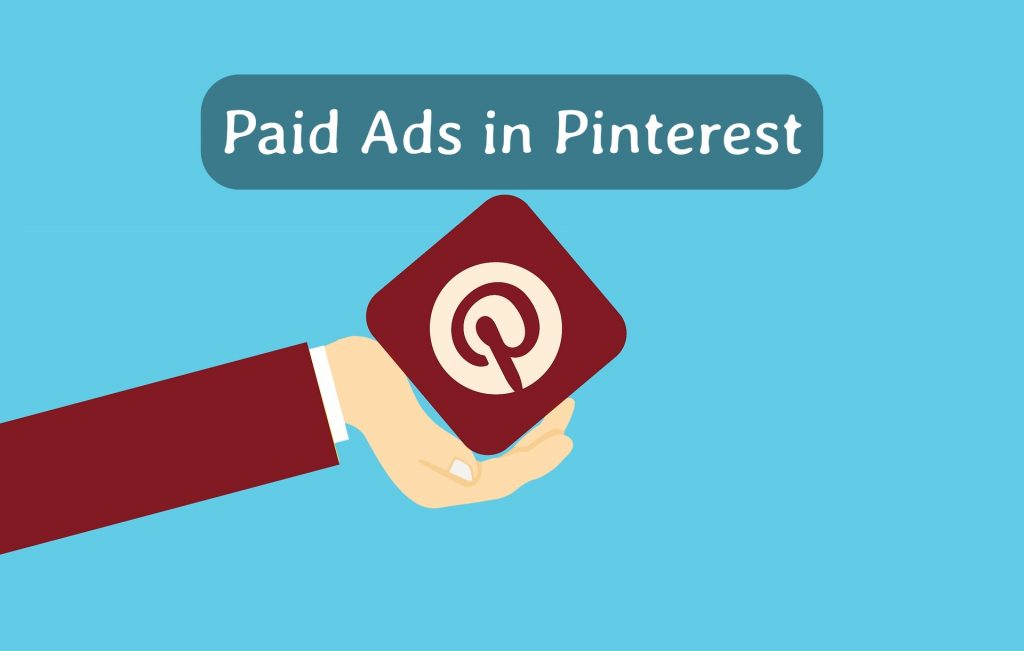 Pinterest can be considered as one of the best, if not the best, social networks for your brand advertisements. The major advantage of using Pinterest is that it is popular globally. So, this will get you customers from all around the world as well as more revenue. Pinterest will definitely add value to your business. Here are Benefits of using Pinterest for Online Business
Pinners are making money all over the world. The reason being many people use Pinterest. People are more likely to buy a product when they see it on social media. Therefore, if you are not running paid ads on Pinterest, you should start now. Here are some benefits of running paid ads in Pinterest for business.
Paid ads on Pinterest create brand awareness. More and more people will come to know about you; likewise the chances of their conversion will be more.
Advertisements on Pinterest also allow you to interact with people. Good interaction with your audience will increase the chances of conversion.
This platform also helps in drawing traffic to your site as it hosts many people. When you post advertisements on Pinterest, more traffic goes to your website.
Steps to Create Paid Ads on Pinterest
You can easily create paid advertisements or promoted pins. They will be easy to do only if you do them rightly. Below are mentioned some steps that you need to follow in order to create paid ads in Pinterest.
Let's take a look at them
If you already have a personal account on Pinterest you can turn that into a business account. If you don't have any account then you have to create a business account first.
Before posting a promoted pin, you will be required to post some pins in your business account.
After adding pins choose the type of campaign you want to add a pin. The campaigns are traffic, awareness, and engagement. You can select among them according to your business kind.
Next step is to choose the pin. If you don't know how to choose the right pin, don't worry, Pinterest will help you decide which pin you should choose.
Now you need to select the audience. You must be careful while selecting your audience as your posts will be visible to them. The traffic rate depends on the type of audience you choose, hence, choose your audience wisely.
At the end, you have to "pay for the results". You can track your results on Pinterest as well. This will give you some insight on which pin is performing well and which is not. So, in future you can focus on selecting the pin which gets the maximum attention.
How to maximize the results on Pinterest?
Who does not want to get the maximum results from their Pinterest? I assume everybody. So, below I'm mentioning some of the points you can ponder in order to maximize and get the best results on Pinterest.
Let's have a look at them
Post high-quality content in order to get the desired results.
Don't copy others. Try to be authentic and original.
Enhance the quality of the ads by including images in your pins.
Wrapping it up
We can conclude this post by saying that Pinterest is a very beneficial platform to get more traffic and enhance sales and conversion. You must know how to apply these steps properly. These were some of the best steps to run paid advertisements in Pinterest. Running paid ads in Pinterest you can maximize your profits. So, what are you waiting? Start working on your Pinterest advertising strategy.
For professional online advertising services, consider hiring Digital Marketing Agency in Dallas.