Email marketing is one of the oldest digital marketing models and it continues to highly effective. However, it still doesn't work out for many because they are unaware of the mistakes they are making. So, in order to keep your email marketing campaigns in the best shape, you need to ensure that you have got everything right. And that's just what this article will help you with! So, read on and learn about some of the most common email marketing mistakes to ensure that you steer clear from them.
Email marketing is one of the best digital marketing models for a number of reasons. It is easy to set up, measurable, cost-effective, and so much more. In fact, marketing experts at digital marketing agencies in Dallas tell that email marketing is one of the most suited marketing methods for small businesses.
However, there are some commonly made mistakes that businesses make while marketing through emails. Such mistakes can bring your whole campaign down. So, check out the list below to learn about them and ensure you don't make the same mistakes.
Common email marketing mistakes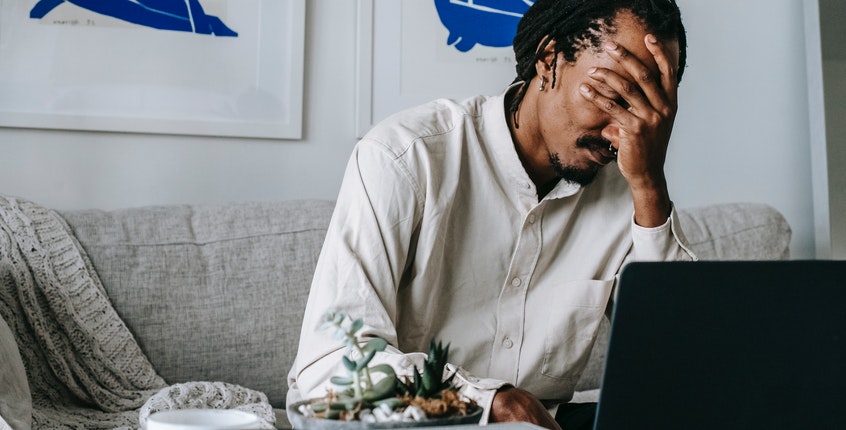 #Lack of proper CTA
CTA elements have an extremely important role to play in digital marketing. It is what allows your audience to take the action that you expect of them. A common email marketing mistake is the lack of proper CTA buttons. This leaves your audience wondering what to do and as a result, you fail to achieve your email marketing objective. What do you want your audience to do? Share your article? Register for a webinar? Buy something? Make sure you use the relevant CTA in your email.
#Not optimizing emails for mobile
Most people access their email through their mobile phones. Therefore, using such designs or adding such media files that are hard to load in mobile phones would ruin your reader's expectation. And you will also fail to deliver your message. This is another common email marketing mistake that many businesses make. So, make sure you don't do the same.
#Being impersonal
Another common mistake that email marketers make is to sound like TV commercials. Look at your email messages. Are you doing the same? Then there is no wonder why your email campaigns aren't performing well. Make sure you avoid making such a mistake. Address your readers as a person and talk as a person. Use friendly language and keep your messages customer-centric.
#Failing to meet reader's expectation
Are you keeping the promise you made when you ask your readers to sign up for your email? Maybe you promised weekly emails but you are sending emails more frequently than that, or vice versa. It is also possible you aren't sending your readers the content that you promised, or are going off topic. These are some of the common mistakes that email marketers make and as a result end up losing their readers. Therefore, you need to make sure that you are meeting your readers' expectations throughout your campaign.
#Unprofessionalism
Unfortunately, internet is a place full of scammers. Thus, people are generally skeptical when engaging with small businesses and you can't blame them. Poor grammar, spelling mistakes, stock images, cryptic language, lack of proper information, etc. in an email reflects unprofessionalism. And thus, it can make your business appear unreliable. So, make sure that you are not committing such mistakes. Use proper grammar, original images, and keep all important information clear and straightforward.
#Not welcoming new subscribers
As many digital marketing agencies in New York tell, the initial email that someone receives right after they sign up for your emails is very important. Your business is fresh in their mind and this is the right time to approach them. Therefore, you must send them a welcome email which tells all about your brand, who you are, what they should expect from you, and so on. It sets a tone for your future emails and also gives your audience clarity. However, many businesses mist this important point. So, make sure you are not doing the same mistake.
Final Word
Marketing through emails can be really beneficial for a business—of course, when done right. So, in order to ensure that you do it right, there are certain common email marketing mistakes that you need to avoid. And the list given above can help you with just that. Or else, you can rid yourself from all those worries like a smart business and leave it all to digital marketing agencies in Chicago.
Click here to read more about digital marketing!