Social media marketing is an important marketing model in the present day. However, in order to ensure that you achieve all your marketing goals on social media, you need to strategize accordingly. That being said, read on and explore the list of some of the best tips to strategize for social media marketing.
Marketing on social media platforms is very important for a business these days. Your business's social presence and image plays a great role in determining how your target market engages with it. As many digital marketing agencies in New York record, businesses with an optimal social media marketing strategy perform better than the others. Therefore, SMM is very crucial for a business.
However, it all depends on how well you strategize for it. And that is just what we're going to help you with in this article. So, check out the list below.
Best strategy tips for social media marketing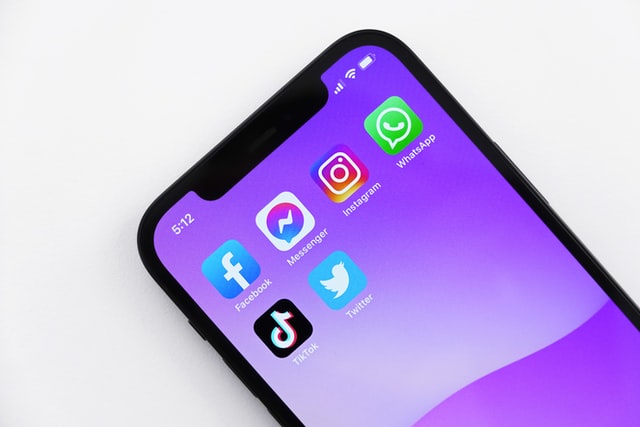 #Define your goals and KPIs
The first step to strategizing for any form of digital marketing is to define your goals. Defining goals helps us ensure that we achieve our objectives with our marketing campaigns. Therefore, the first step to strategizing for SMM is to set clear, relevant, achievable, and measurable goals. Along with that, you also need to define some Key Performance Indicators (KPIs) that will allow you measure the performance of your campaigns.
#Find the right platforms
There are a number of social media platforms that you can use for marketing. However, it is important to find out which platform is best suited for your business. Which platform is used the most by your target market? For example, LinkedIn is used by business entities and therefore, it is used by B2B businesses for SMM. On the other hand, Instagram is used by B2C businesses to market their brand and products. So, find out on what platforms you can reach your target market effectively and strategy accordingly.
#Different platform, different strategy
A common mistake that many businesses make when it comes to social media marketing is to have a blanket plan for all social platforms. However, this approach is problematic. Different social platforms have distinctive features and thus, it is important to strategize for them accordingly by keeping those distinctive features in mind. For example, one can tweet multiple times on Twitter because it's such a fast moving platform. It is a place where real time conversation takes place and the content gets archived within minutes. On the other hand, if you post so much on Facebook, your audience may feel spammed and end up unfollowing you. So, this is one example why you should have different strategies for different platforms.
#Know your audience
Knowing your audience is really important for SMM. If you want to effectively engage them with your content, you need to know what they like. So, research your target audience and find out what social platforms they use, what sort of content they like to engage with, and so on. Moreover, you need to know the time during which the maximum of your target audience is online. As SMM experts at digital marketing agencies in Los Angeles record, a great reason behind why SMM for small businesses is because they fail to understand what their audience wants. So, make sure to research your audience accordingly.
#Always use business account
A common mistake that many small businesses make is to not use business accounts for social media marketing. Across different social platforms like Instagram, Facebook, LinkedIn, etc. business accounts get to avail many useful features, analytics and insights which allows them to optimize their marketing campaigns. You can find out important information like how many people viewed your posts versus how many people engaged with it, how much traffic you received this week and if it has improved or decreased since the last weeks, and other useful insights. Moreover, platforms like Facebook and Instagram allow you to have an in-app shop where your target customers can buy from you without having to exit the website. There are also great advertising options, and so on.
#Keep testing and improving
Finally, it is important to track your performance. This allows you to ensure that your marketing efforts are paying off and your campaigns are going in the right direction. Make sure to pay attention to the insights and analytics. This will allow you to identify your campaign's strengths and weaknesses, and let you optimize it accordingly.
Wrapping up
Social media marketing is so important for a business these days. Therefore, it is crucial to strategize for social media accordingly. So, make sure to follow the tips given above to get high returns on social media marketing investment. Or else, you can rid yourself of marketing worries by hiring digital marketing agencies in Chicago like smart businesses do.
For more on digital marketing, make sure to keep in touch with us!