Content marketing is important for every online business. And blogging being a central concern in content marketing has a great role to play. If done right, blogging can be very useful for your online business and can also help enhance your search visibility. Is it not working out for you? Are you looking for ways to optimize your blogs? Then this article is for you. So, read and learn about the top useful blogging tips and tricks.
Maintaining an active blog that is updated time to time with quality content can be really helpful for an online business. For one, it can help your website rank on the search engines. Further, it helps keep your website content updated, improve audience engagement and dwell time, and keeps bounce rates in check. And as digital marketing agencies in Chicago tell, many businesses use blogging to create a customer journey and guide their leads through various stages of conversion funnel.
All in all, blogging can be really beneficial for a business. And with the help of the tips and tricks listed below, you will be able to make the most out of it.
10 best blogging tips and tricks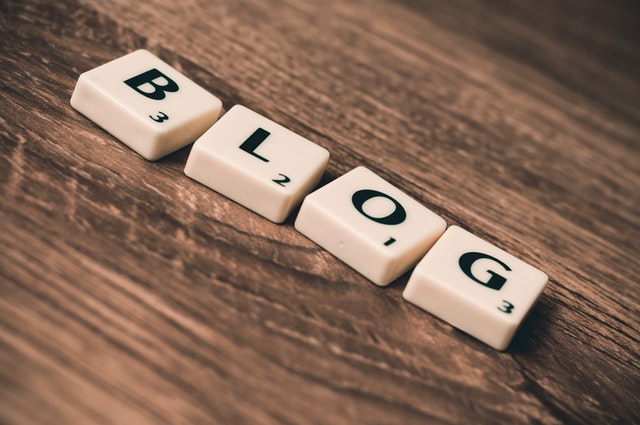 #1 Have clear goals and KPIs
For any kind of digital marketing, it is important to set clear, achievable, and measurable goals. And so is the case with blogging. In order to ensure that you achieve your blogging objectives, you need to set proper goals for it and proper KPIs to measure your progress (or the lack of it). Many small businesses make the mistake of overlooking this step. Make sure you don't do the same.
#2 Post only the best content
Don't post blogs just for the sake of it. Both Google and searchers are not just looking for any content but good quality content that would actually be helpful for them. So whatever you post, make sure your blog content is top-notch. This is the most important of all blogging tips.
#3 Don't focus too much on numbers
Whether it is about the number of blogs you post in a particular period of time or the number of words you write per blog, none of this really matter. The key concern should be the quality of the blog. There is a general myth that you need to post a certain number blogs in a day or write at least certain words. However, none of this can get you ranked or engage your audience if the quality of your content is poor. So, make sure you don't get too swayed by these relatively unimportant concerns.
#4 Research your keywords thoroughly
Keywords are a central concern in SEO. It is the keywords that help you get ranked. Therefore, it is crucial that you use them thoughtfully. SEO professionals at digital marketing agencies in Dallas suggest using proper SEO tools SEMRush, Google Keyword Planner, etc. for keyword research .
#5 Include links
Links are an essential part of SEO and blogging. If you don't incorporate the right amount of internal and external links in your blogs, you won't be able to achieve your SEO goals with it. So, make sure to incorporate at least 3-4 internal links and at least a single external link.
#6 Use proper images
Images are an important part of blogging. They play a great role in engaging your audience. Thus, it is crucial to incorporate them in your blogs accordingly. Make sure the images are relevant to your blog content, have a good resolution, use proper dimensions, and are optimized with proper file names, alt text, description, etc.
#7 Stay consistent
I believe that for many businesses, the hardest part about blogging is not the keyword research or writing quality content but is to stay consistent. It is not important to that you post multiple blogs every day. A quality blog a day would be fine. But then, you need to ensure that you are consistent about it throughout. Keep a regular pattern.
#8 Social sharing
Not getting much audience on your blogs? Then share them on your social handles. This will not only help attract more audience for your blogs but will also solve the problem of content on your social media handles. Social media experts at digital marketing agencies in Los Angeles tell how this simple practice has helped many businesses improve ROI on blogging and social media marketing.
#9 Invest
Investment in terms of both human and financial resource is crucial for effective blogging results. Thus, you need have a team dedicated at taking care of your company blogs. This is why many businesses are hiring the content marketing services of digital marketing agencies in San Francisco.
#10 Use SEO tools to optimize your blogs
SEO tools like Yoast can come in really handy to help you optimize your blogs for SEO. It will also help you ensure that your blog is easily readable, which is by the way important to keep your audience engaged. With such tools, you can optimize every crucial thing about your blogs from links to keywords, meta descriptions, alt tags, readability, and so on.
Winding up
Blogging is an extremely effective medium of content marketing if you know how to do it right. And the blogging tips and tricks given above can help you do just the same. Or else, for the best results, you can always hire digital marketing agencies in New York like smart businesses and enjoy amazing digital marketing and SEO results.
Want to keep reading more about such topics? Then make sure to keep visiting us.