If you are here, you must be aware how important digital marketing for a business is. However, quite many businesses, especially small, find themselves conflicted with one question—Is outsourcing digital marketing services worth it? Well, the short answer to that is hell yes! And for the longer answer, read this article to learn about the benefits of outsourcing digital marketing services.
Digital marketing can be immensely advantageous for a business. And this explains why more and more businesses are moving towards it. But now, this has led to increased competition in the online market. Hence, there is a greater than ever need to stand out. And for that, nothing less than perfect would do.
So, how do you ensure that you effectively market your business on the internet and stand out from the rest? Simple, by hiring professional digital marketing services. Outsourcing digital marketing services can have mad benefits for your business. Just check out the list below.
Benefits of outsourcing digital marketing services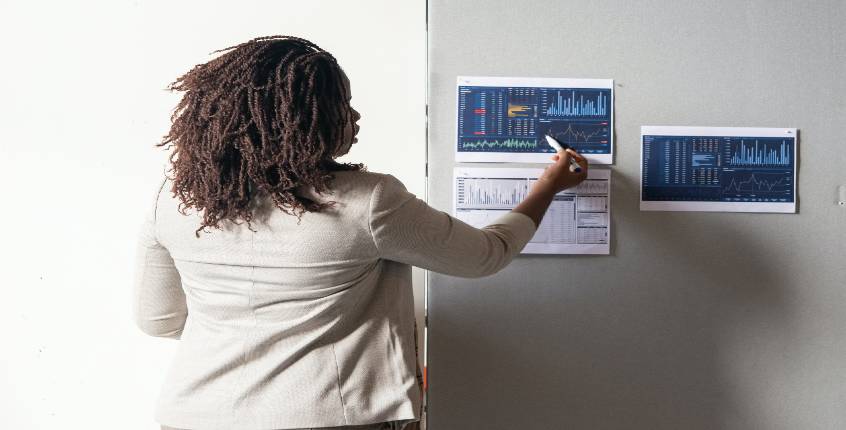 #Focus on core business
Digital marketing is quite demanding. So, if you focus your time and efforts on it, you'd inevitably be compromising on your core business activities. As a business owner, your only focus should be on the core of your business—dealing with customers, closing the deals, generating revenue, etc.—while a team of professional marketers take care of your marketing needs.
#Get an edge over competitors
When you hand over your marketing worries to professionals who are abundance of knowledge and experience in the field, you can rest assured that your marketing campaigns are going to be a hit. Digital agencies providing marketing services typically have a team of such highly capable marketers that can take your digital marketing to another level. As a result, you get an edge over your competitors and beat the competition.
#Search engine optimization
Search engine is one of such digital marketing platforms where the competition is the tightest. Optimizing your website for the search engine is not a joke. The whole process of SEO is too nuanced for anything less than an expert to actually succeed in it. There are a number of factors that come into play and which also require constant scrutiny and maintenance. Hence, in-house SEO can get really taxing. And not to mention, most manage to get mediocre results at best. However, with the right digital marketing services, you wouldn't need to sweat it so much. You just leave your SEO worries to the respective professionals why your business gradually enjoys improve search ranking and visibility and higher web traffic.
#It's affordable
Are you too one of those who think that outsourcing digital marketing services is expensive? Well, surprise-surprise! It is actually cheaper than having and in-house marketing team. Think about it, when you dedicate a department in your business to you digital marketing, you'd need to higher marketers, SEO experts, web masters, etc. And then, there'd also be training cost. Not to mention their salaries that you'll have to pay. On the other hand, you just give a certain fees to a digital marketing agency and enjoy immense marketing benefits.
#Avail latest marketing technologies
In order to provide top notch services to their clients, digital agencies use advance marketing technologies. And by hiring marketing services from such agencies, you naturally get to benefit from such technologies. Not to mention how such agencies constantly keep updating their tools in order to stay competent in the market. And hence, you get to avail the best of latest marketing technologies.
#Self-motivated marketing teams
The success of digital marketing agencies is greatly defined by how well they handle the marketing projects of their clients. And hence, they'd want to help their clients get nothing but the best marketing results. As a product of that, marketing teams at such agencies are self-motivated because their success is defined by yours.
#Customized digital marketing strategy for your business
Every business is different and so is their marketing requirements. A professional and reputed digital agency will be able to customize a unique marketing strategy for your business based on your marketing requirements. And as a result of the specialized and tailor-made services, you'd be able to take your digital marketing to a whole another level.
#A holistic marketing approach
From growing web traffic to improving conversion rates, engaging the audience, widening the reach, and so on, there are a number of reasons why digital marketing is needed. All these results can only be achieved through a variety of marketing channels and methods. Apparently, in order to have simultaneously active marketing campaigns on different platforms and to also look after their maintenance, a huge of team of marketing professionals would be required. Now this is something already difficult for big companies to do, let alone small businesses with their limited resources and budgets. And this is why, outsourcing digital marketing services is important for small businesses.
Wrapping up
Digital marketing is very important to survive and grow in the current market. However, it is also important to do so with a high level of efficiency if you want to stand the online competition. And with the services of top-notch digital marketing agencies, you can do just that along. This way, you will be able to effectively reach your target market, widen your reach, get more inbound traffic, avail latest marketing technology, highly professional services, and so on—all this while saving great costs. So, what are you waiting for? Get on to searching the right digital agency for your business now!