Landing Page is an important part of your website. In many cases, it is the page where your first time visitors land. It is also known as the 'lead capturing' page. In simple words, landing page has a very crucial role to play in your marketing and advertising campaigns. Hence, you need to optimize it accordingly. That being said, today's article talk talks about the best tips to optimize landing page. So, read on.
First thing first, what's a landing page? Simply put, as the name suggests, a landing page is the page on your website where visitors land upon having clicked on a certain link (typically paid ads). If your landing page is not up to the mark, your visitors may end up abandoning your site. This will further negatively impact your conversion rates. And as a result, your whole campaign will fall apart.
Therefore, in order to ensure the success of your digital marketing campaigns, you need to keep your landing page optimized. And that's just what we are going to talk about in the list below.
Best ways to optimize your landing page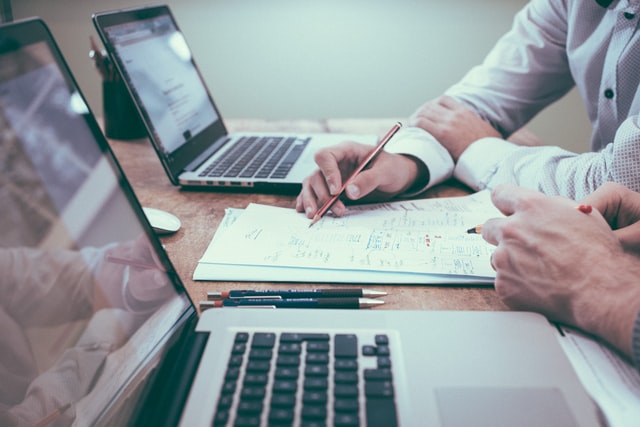 #Optimize it for mobile phones
Mobile optimization is extremely crucial for SEO and online marketing. This helps ensure that your website works well on mobile devices. It is important to do so because most online consumers like to engage with online businesses using their mobile phones and you need to give them a good experience on your website. Not to mention how search engines like Google penalize website and webpages which are not optimized for mobile phone. You can find the best mobile optimization tips here.
#Responsive web design
Having a responsive web design is a crucial web development practice these days. However, it is surprising how many still miss to realize its importance. Making your web design responsive implies to optimize it in a way that it renders well on the screens of a variety of devices from desktop to mobile devices. This is important since you never know which device your visitors may be using to access your website and you need to ensure that all of them have a great experience. So, make sure that your landing page has a responsive web design.
#A clean web design
Another important thing is to have a clean web design. Many times, businesses lose their potential customers on their landing page due to poor web design. Make sure that doesn't happen to you. And for that, you need to keep an appealing yet clean web design. That's why having a minimalist approach is the best when it comes to designing your webpage.
#Optimize your CTA
Call to Action elements in a website plays a very important role. It is through these buttons and elements that your visitors take the desired actions like making a purchase, signing up for email subscriptions, and other such actions that you want them to take. Here are a number of things you can do to optimize CTA on your website:
Make sure the buttons are working properly and performing the desired actions.
Look out for broken buttons and fix them.
The text on the CTA buttons must be clear.
CTA buttons must be big enough for mobile users to click on it easily.
Such elements should be prominently placed.
So, these are some of the main ways you can optimize CTA on your website.
#Less is more
Too many choices can many times overwhelm the consumer and confuse them. As a result, they might get so indecisive that they might buy anything at all and end up exiting your website altogether. So, if you are running a digital marketing or advertising campaign to sell your products, make sure that landing page is not filled with too many choices. Instead, you should keep no more than 3-4 options for a product so that the customers only have enough choices to make the right decision.
#Keep you seasonal landing pages live throughout the year
Do you have a landing page that is only useful during a certain time in a year? And so you keep it live for that certain period of time only? If your answer is yes, don't do that. Digital marketing and SEO take time to come into effect. If your webpage keeps going on and off, you'll have to do all that all over again. Hence, even if your landing webpage is not in use, keep it live.
Final Word
The success of your landing page greatly determines that of your digital marketing and advertising campaigns. It also goes on to impact your conversion rates. Therefore, it is important for an online business to optimize it accordingly. It all comes down to making sure that your page is responsive, optimized for mobile phones, has a clean web design, proper CTA, and so on. These tips will allow you to ensure that your landing page is optimized and works efficiently.
Hey there! The article ends here. For more, check out our blog now.