In the present online market scenario, mobile optimization is essential for businesses. In fact, the search engine giant Google penalizes website that are hard to access through mobile phones. Hence, it is crucial to make sure that your website is mobile friendly. And in this article, we are going to give you some useful web designing tips that can help you do just that.
Most of the searches related to business are done through mobile phones. The population of internet shoppers is dominated by those who do so with their smartphones. And why not since engaging with businesses online through mobile phones is extremely convenient. You could be lying on your couch wearing pajamas and browse through the dress collections of the best brands through your mobile phones.
Or if you want to find out about the best digital agencies in New York while you're commuting to work, you could just take out your phone and search the internet. The ability to engage with online businesses anywhere and anytime—this ease, convenience, and availability are some of the key reasons that has made mobile shopping a norm.
Hence, for effective SEO and digital marketing, it is important to optimize your business's online presence for mobile phone. And with the help of the tips given below, you can do just that.
Make your website mobile friendly with these web designing tips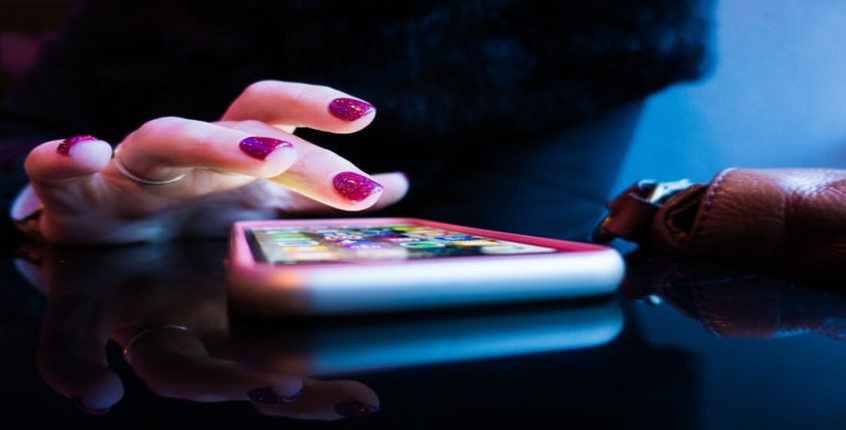 >>Have a responsive web design
Having a responsive web design is essential to make your website mobile friendly. So, what is RWD exactly? It is a web designing practice that ensures your website renders will on a variety of screens—like that of mobile, tablets, etc. Therefore, make sure to have a responsive web design to improve the experience of mobile users on your website.
>>Ensure fast website loading and page speed
The window time to hook your visitor's attention is shorter than ever and it keeps shrinking. Hence, if your website takes longer than a maximum of 3 to 4 seconds to load, many of your visitors might just exit your website altogether and move to the next. Loading speed plays a big role mobile optimization. Hence, make sure our page loads fast and within 3-4 seconds.
>>Incorporate lazy loading
Lazy loading is a wed development method keeps from loading all the content on a page unless it is clicked upon. This saves the loading time and helps a page open faster. Hence, incorporating lazy loading can help you greatly in optimizing for mobile phones.
>>Optimize your images
Many times, heavy images take too long to load on mobile phones. And is some cases, you will find that they don't even load at all. This can totally ruin the experience of the visitor on the said page. In fact, even Google emphasises on image optimization for SEO. Hence, make sure that your images are not only good in quality but are also optimized in a way that they are easy to load. For this, you'd need to compress the image files on your website.
>>Embed videos instead of uploading on the webpage
If you are adding a video to a webpage, it can make the webpage difficult to load, It is always best to avoid uploading heavy resource material on your website as it slows down its loading speed. The best ways of employing videos in your website is to upload it on a third-party platform (say YouTube) and then embed it on your website.
>>Shorten the forms on your website
Of you require your visitors to fill a certain form or go through a certain process on your website, you should try to shorten the path to the maximum. The shorter and quicker the process would be, the higher will be the possibility that your visitors will complete it. Following long processes on websites using mobiles can get specifically frustrating. So, keep that in mind.
>>Don't use flash
For creating media like animations, many websites use Flash. However, Flash is generally not supported by most mobile phones. Hence, more and more websites are now avoiding it altogether. Therefore, to ensure that your mobile phone visitors have a good experience on your website, keep away from using Flash.
>>Watch how you place your CTA elements
How you place CTA elements on your web page plays an important role. Therefore, it is important to be thoughtful with this one. With mobile users, you want to ensure that they can easily spot your CTA elements. As a general rule, you should avoid placing them at the top of the screen. From mid and below is a good place to put them.
>>Optimize your CTA buttons
You may find some websites that have CTA buttons which are too small that they are hard to click on. And even sometimes, it is impossible to read what's written on them. This can ruin the mobile experience on your website. Hence make sure to optimize your CTA buttons accordingly. Use large buttons with text written in big and clear font. You can also work on their shapes, designs, and colors to make them more appealing. However, keep in mind that it shouldn't make the text on button hard to read.
Final line
Mobile optimization has become a 'must' for E-Commerce websites. With the help of the list of web development above, you can ensure that mobile users have a great experience on your website. And if that's too much, there are always digital agencies that can do this for you!
If you found this article useful, please let us know in the comments. And for more tips, stay in touch with us.