Emails are so outdated. Why should I sort to them for marketing? If this is something you are thinking, you need to know a lot. For one, email marketing, despite being one of the older digital marketing means, still continues to be highly effective. And hence in this article, you will learn about 10 reasons why businesses must do email marketing. So, keep reading.
Sending emails to promote one's business has one of the oldest methods of digital marketing. While it's true that the online market experiences constant evolution and with new marketing tactics, many old ones become obsolete; email marketing is one such marketing channel that hasn't lost its efficacy throughout all these years. It continues to be as effective as ever.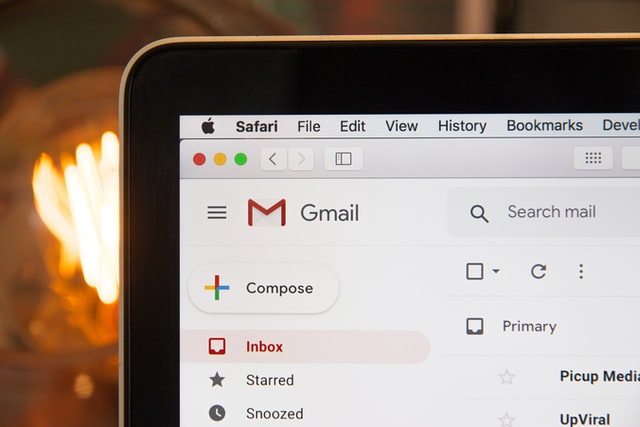 In fact, if you do want to effectively market your business one the digital platforms, email marketing is a must. There are numerous benefits that it can provide to a business. And we're going to elaborate on the same below. So, check out our list of…
10 Reasons for Businesses to do Email Marketing
1| Easy to begin with
Email marketing is very easy to begin with. It doesn't require huge teams and too much planning. All you need to focus on is having quality content and building an email list. Moreover, there are many email tools that can help you create attractive campaigns quickly and easily.
2| Inexpensive
Email marketing is very pocket friendly. It is certainly cheaper than most marketing channels like print media, billboard, radio ads, televisions broadcast, etc. This is one of the key reasons why it is perfect for small businesses that generally have limited budgets.
3| Performance measurement is easy
Measuring how your digital marketing campaigns are performing is important to ensure that it is going in the right direction. And email marketing is very easy to measure. With the help of simple email marketing tools, you can easily gather important data on your campaign like the open rate of your emails, how many people are following the link and how many are converting. This will allow you to keep a track of your performance and improve your campaign accordingly.
4| Emails are shareable
Whenever a subscriber receives an email with a great deal or offer, they can easily share it with their friends and family. All one has to do is click on and forward button and send it to their desired friends and family. And this way, you subscriber could be your brand evangelist—introducing your business to a wider audience. Moreover, you may just earn more email subscribers.
5| Reach audience where they are
With email marketing, you can reach your target audience where they are—on their mobile phones. Most of the online consumer population now engages with online businesses through mobile phones. And they also access their emails through it. Hence, with email marketing, you can reach them just where they are found.
6| Connect with your audience in real time
Another major benefit of email marketing is that you can reach your audience in the real time. As I have already mentioned and as you must already be aware with, most people access their emails through mobile phones. And most people also have their phones on the almost at all times. Hence, with email marketing, you can reach your target audience in real time. You send them a mail and it is good chance that they already have their phone in hand.
7| Take advantage of impulsive buying
It's been found that a decent amount of online shopping is done in impulse. And this is something you can use to your advantage with email marketing. The idea is to manage to close a deal with the impulse of the buyer. Emails can shorten the buying process by driving the receiver straight from his/her inbox to the product page. This will greatly improve your chances of closing the deal before the consumer's impulse dies. And hence, your revenue will eventually improve.
8| Target an already interested audience
If someone has sign up for your email subscription, then apparently they are already interested in your business. It is a marketing channel they themselves ask for. Hence, this will ensure that they respond well to your marketing messages. And as a result, email marketing generally yields higher returns on investment.
9| Connect with target audience across the globe
Email marketing allows you to reach a global audience. With simple email tools and software solutions, you can send thousands of emails at once and reach your target audience in different parts of the world. This will apparently also improve brand awareness.
10| Give value to your loyal customers
Loyalty is a two-way lane. If you want to earn a loyal customer base, you need to keep providing them values. With email marketing, you can not only send exclusive content and offers to your loyal customers as a token of gratitude. Such expressions from businesses keep customers invested in it and stay loyal to it.
Over to you
Email marketing is a highly effective means of marketing—all while being easy to begin with and lighter on the pocket. With the help of the reasons given above, you should have now understood why email marketing is a must of an online business to keep running effectively. So, if you haven't made it a part of your digital marketing plan yet, its time you do it now!