It is indisputable that content is fundamental in digital marketing. But do you know what type of content is most demanded currently? Video. It has become an important marketing content type since the present-day digital audience love to engage with it. There are a number of ways in which video marketing can be advantageous for a business. That being said, today we are going to talk about the key benefits of video marketing in this article. So, read on!
Content is the king in digital marketing. We all know that. But what rules in content? Which type of content is the most in demand now? Video obviously!
It is a form of content where you can incorporate different types of content like images, audio, text, presentation, infographics, GIFs, and so on. And this is one of the reasons why videos are able to leave such a strong psychological impression.
Therefore, more and more businesses are now moving towards video marketing. So, now let's talk about what are the…
Key benefits of video marketing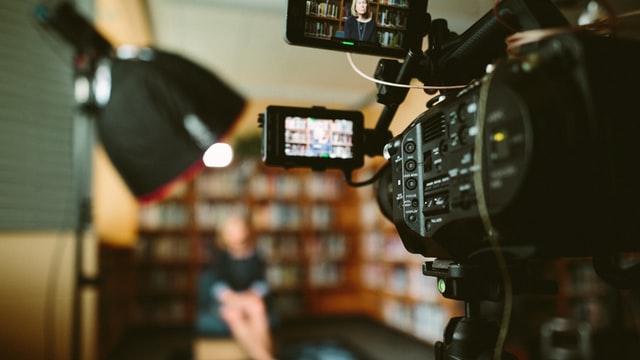 #Great audience engagement
Video is the most hooking content type. Especially short videos—you can't have enough of them, can you? Hence, one of the biggest benefits of video marketing is its unparalleled ability to engage audience. Digital audience these days love to watch and make videos. Not to mention how the trend of short videos have totally swayed the digital space. And hence, video marketing is the best way to engage audience.
#Give audience what they want
If you are not sure what type of content your audience will like, video, in most cases, is the safest bet. I mean of course, who doesn't love watching videos? In fact, video is the most demanded content type. And hence, with video marketing, you give your audience the kind of content they want.
#Leave a stronger impression
A picture is worth a thousand words, so one can only wonder what a series of multiple pictures in a film along with the power of audio could do? In a video, you can bring together a number of media types like photos, music, song tracks, infographics, GIFs, and so on. And by bringing all these different types of content together to produce and amazing video, you can leave a strong psychological impression on the viewers' mind. Moreover, while watching videos, we also intake many messages passively. So, it also gives you a scope to plant your brand in your target audience's mind subtly.
#Reach a wider audience with YouTube marketing
There are many people who don't like to engage with any content unless it's video. This explains why YouTube is the biggest video discovery engine and overall the second biggest search engine after Google. Many people straight up head to YouTube with their product and/or service related queries. And hence, by digital marketing on YouTube, you can reach a wider audience.
#Get ranked in Google search video filter
You must be aware that when you search something on Google, the search engine allows you to filter your results on the SERP with many options like Images, News, Maps, etc. and one of them is of course, Videos. If you can't rank on Google SERPs, then video marketing can help get your business ranked in Google videos.
#Video marketing is easy
Video marketing is not only immensely beneficial for a business, it is also quite easy. Well, for one, effective video marketing requires creation of great videos. And now, you can create amazing and engaging videos quite easily. In recent years of app development, many amazing video creation apps have come up that are very user friendly. They don't require the users to have much technical knowledge and allow them to easily create amazing videos—thanks to their super simplified features. So, if the fear that you won't be able to produce nice videos is what keeping you from trying video marketing, it should not. You can simply create amazing and engaging videos with simple video making apps like Kinemaster, Canva, etc.
#Higher ROI
Apparently, as it is now so easy to make interesting videos, and reach target market and engage them with videos, video marketing leads to higher ROI. For every resource spent on the creation and marketing of a great video, you get many times more benefits in return. And hence, it is one digital marketing channel that yields higher returns on investment.
Final Word
Content is the king in digital marketing but video rules the kingdom of content. People simply love video and most of them would prefer to engage with it than with any other media type. Being such an effective and powerful marketing tool, video marketing is still quite simple to begin with. And hence, you should definitely try your hands on video marketing.
Looking for more on digital marketing? Then check out our blog here!