For effective digital marketing and advertising, a business needs a combination of organic and paid marketing method. Are you considering using the PPC model of advertisement? Then this article can help you make the right decision. So, read on and find out the pros and cons of PPC advertising.
In order to effectively market a brand or a business on digital and online platforms, one needs to sort to a number of organic and as well as paid digital marketing and advertising methods. And PPC advertising is one such model.
There are many benefits of Pay Per Click model of advertisement and then, there are certain disadvantages as well. In order to help you find out whether or not it is worth it for your business, we have curated a list of both pros and cons of PPC marketing.
Depending on the type of your business and your marketing requirements, the pros may over-weigh the cons or vice versa. So, read on and find out yourself.
Pros and Cons of PPC Advertising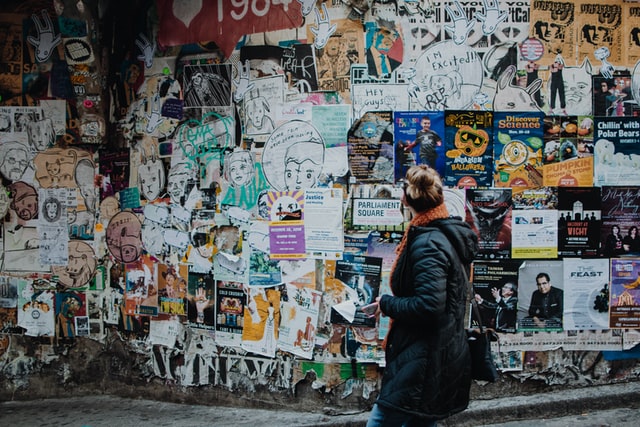 #PRO: It is a cost effective way of online advertising
PPC, for its Pay Per Click model, is more cost effective than most other paid advertising and marketing models. You don't typically have to pay for getting your ad published. Instead, you only pay when your ad actually gets clicked on. So, there is not unnecessary cost.
#CON: It can get costly in long run
Comparatively, PPC advertising is indeed a cost effective method of advertising. However, it can get difficult to keep a PPC ad running since you have to keep paying a certain amount every time your ad gets clicked on. And this is how, PPC advertising can get costly in the longer run.
#PRO: Get instant reach and visibility
Another aspect in which PPC is better than organic digital marketing methods is that as soon as your ad is published, you get instant visibility and reach. This is unlike organic methods such as search engine optimization where you have to wait for days and weeks, and even longer at times, to see yourself ranked.
#CON: You have to pay for you reach
Well, the quick results and instant traffic comes at a cost anyway. Unlike organic methods of digital marketing, you have to pay for your reach and visibility when sorting to 'pay per click' method. While on the other hand, the search ranking you manage to secure through SEO doesn't need to be paid for.
#PRO: Get ranked at top literally
While SEO can't promise you the topmost ranking for your targeted keywords, PPC can do that. You can literally make your business ranked at the top of the SERPs with PPC ads. And this is something quite difficult to do with just search engine optimization unless.
#CON: Ad goes, so does reach and visibility
If you are dependent on PPC ads for your visibility and reach, then it will last only as long as the ad is live. Once it the ad is removed, you will also lose your visibility and reach instantly. So, this is one big downside of PPC advertising.
#PRO: Better targeting and warm leads
Pay Per Click allows better targeting. The targeting options are generally very layered in this method of digital marketing. This allows you to define your target market more accurately and helps ensure that your ad reaches the right people.
#CON: It's an ad after all
Pay per click ads are ads after all. And the present day online consumers are smarter now. Your PPC ads carry the "ad" tag next to them so the viewer can tell that it is not an organic result but an ad that is paid for to be placed here.
#PRO: Get warm leads
Since, PPC advertising allows you more refined targeting options, you get to reach people that are already interested in your products and/or services and are looking for the same. Hence, with PPC marketing, you get warm leads that do not require much nurturing and are more likely to convert.
#CON: People prefer organic results over ads
While PPC ads can be very effective and help you get instant traffic of warm leads, it is important to understand that people tend to prefer organic results over ads. So, this can be one disadvantage of PPC ads. However, if you can manage to create an appealing ad copy, it won't be much of an issue.
#PRO: PPC ads are unaffected by algorithm changes
Whenever Google rolls out any algorithm changes, many websites suffer with ranking and traffic fluctuations. However, a great benefit of PPC advertising is that such ads stay unaffected by algorithm changes and you'll continue to rank for your target keywords the same.
#CON: It can be difficult for some industries
PPC ads can be useful for certain industries while it can be difficult for some industries like (e.g. Legal) due to high competition on the target keywords. And not to mention how this further makes the ad more expensive.
Wrapping up
PPC advertising is one of the best methods of paid digital marketing and advertising. However, it also does have certain downsides. But all of it eventually depends on the type of your business, the role PPC advertising plays in your overall marketing campaign, and how you use it that determines whether or not it will be suitable for you. So, weigh the pros and cons of PPC advertising as given above and you will be able to find out whether it is worth it for your business or not.
For more of such articles, check out our blog here!