What just happened? TikTok, the short video sharing online platform has toppled the search engine giant Google as the most visited and popular website on the internet in 2021. This is no less than an accomplishment for this platform which started in September 2016. Before 2020, majority of US-based businesses and influencers didn't pay much heed to TikTok. The video-sharing app hit a whopping 1 billion downloads in February 2019. After that, it saw a massive growth in US and worldwide. With the launch of the creator fund many influencers and businesses were able to actually make money from this app.
Cut to 2021, TikTok is the most popular website across the internet. Platform witnessing such a rapid growth need to be in your marketing strategy. Businesses leaving TikTok out of their marketing strategy would be a great missing of opportunity. However, getting the knack of this platform is not always easy for the newbies. You must be having many questions about how you can develop a TikTok marketing strategy
In today's article, I will be sharing some TikTok marketing tips which will help you grow your small business
So, let's begin
Grow your Business through TikTok marketing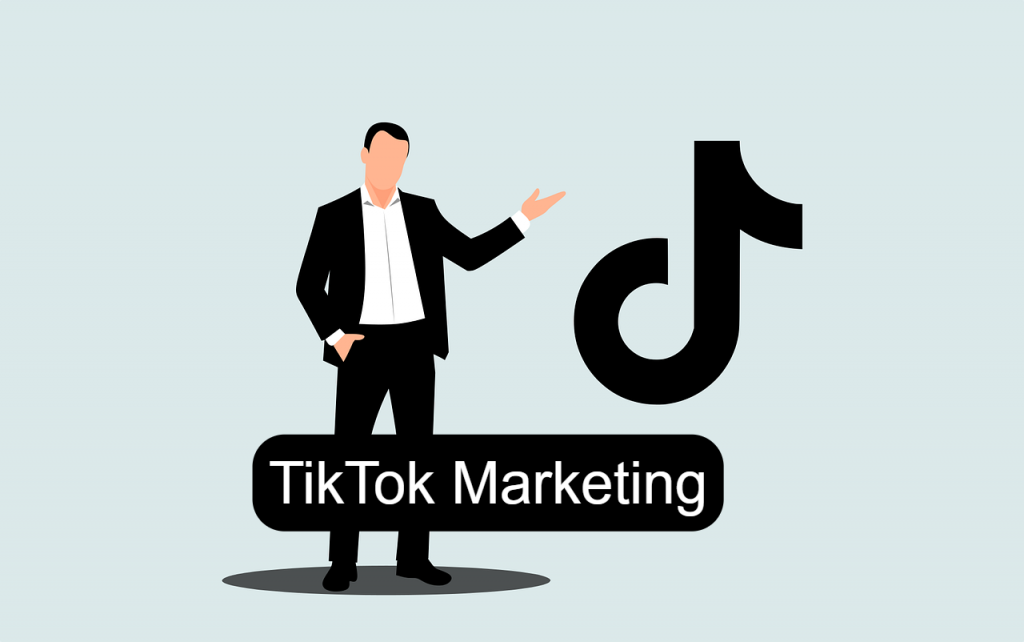 TikTok has seen meteoric rise in the recent times. Influencers and brands are utilizing this platform to spread awareness about them. You must include it into your social media marketing strategy. Here are some TikTok marketing tips which will help you grow your small business
✅ Hashtags should be your focus
If you are using TikTok for your marketing strategy, hashtags must be in your radar. This is because they contribute largely to the content that lands on the TikTok for you page (FYP). You must pay attention to keywords because the trending hashtags will also be flocked together and displayed on the discover page on the app. Using any trending hashtag into the caption of a TikTok video is not certainly the best move for getting views or brand awareness as far as marketing is concerned. You should be choosy about which hashtags you pick to include in the caption of your video. How to ensure you are using the right hashtag?
Check out other videos that are using the same hashtag
Pay attention to what is in trend
Then try to recreate it so as to make your brand look unique
✅ Getting to know audience is important
Who occupies TikTok majorly? If you see the stats you will see that majority of the population on TikTok falls in Gen Z. It is the younger generation between the ages of 16-24. There could be many challenges in marketing to Gen Z. A large population in the US belongs to Gen Z so you can't overlook such a large generation. So, how to plan a tailor made marketing strategy for this generation that occupies TikTok? Gen Z understands internet better than anyone. So, you have to keep few things in mind before targeting your strategy towards them
✅ Be free and easy
With access to internet, Gen Z viewers have the ability to research on pretty much everything under the sun. So, you should not try too hard to sell because it will be hard to sell your brand to this young generation. You have to make it look like it is already in trend. In order to attract the young audience, you need to be a little casual with your approach. Be free and easy with your tactics as well as effortless and cool. What this will do is create an atmosphere where younger generation can feel relatable and inclusive.
✅ Be fast-paced
TikTok is all about producing to-the-point content in a fast manner. So, do not create content that is lengthy and very deep. Make fast-paced, simple and engaging content.
✅ Use latest references only
If you use memes and trends that are outdated or pop culture references that were popular before Gen Z came into being, it will not make you relatable. So, have a dedicated team which will keep with the latest trends and will use latest references only to which audience can resonate with.
✅ Collaborate with influencers of your niche
Attracting viewers on TikTok in the beginning is not easy-peasy. You have to have someone popular on board. Here comes the role of influencers. There are many content creators on TikTok having millions of followers. You can do your research and find out famous influencers of your niche. Finding an influencer related to your industry is really crucial as they will have the right target audience. Their audience will be interested in your brand. Influencer Marketing Mistakes that Businesses need to Avoid
Connecting with younger audience is a hell of a task. But, by collaborating with an influencer you can reach them. This is because users look up to the famous personalities they follow on TikTok. If an influencer is endorsing a brand on TikTok, his or her audience is likely to check that brand out. So, you can partner with suitable personalities on TikTok and negotiate with them in order to promote your brand through their profile.
Selecting the right influencer is crucial as that will ensure that you are reaching the right audience. For instance, if you are a makeup and beauty brand, you must look for influencers in that domain. If you sell fitness products you must find a fitness influencer.
✅ Visual effects are helpful
Visual effects may look unrelated to marketing, they can be used as a strong tool for getting views. Videos having special effects are very appealing and interesting for the users on TikTok. They are more likely to be clicked in comparison to plain videos. The click will take the user on another page filled with videos using the same effect. Thus, you can get your video on one of these discover pages which will enhance your visibility and will increase the views.
✅ Enhance engagement with users
Like any other social media platform, engaging with users is always helpful in growing your followers. So, increase your engagement with users on TikTok- like the content of other users, follow more users, comment on other user's content, tag users in videos and comments, create or recreate a trend and so on and so forth.
The bottom line
Marketing on an unpredictable and viral app like TikTok is not every brand's cup of tea. Don't fret, our Digital Marketing Company in New York is there for you to help you in advertising on TikTok and create a presence for you. Our agency has the expertise, experience and strategy to help you create an effective TikTok marketing campaign.