Health and fitness industry is growing at a rapid pace estimated over $96 billion dollars. One thing that becomes important for this industry now is effective online marketing strategy. So, if you are also associated with the fitness industry you need to have a great marketing strategy. In this article, I will be talking about some effective fitness advertising tactics for your marketing campaign.
Let's dig right in
Fitness Advertising Tactics for your Campaign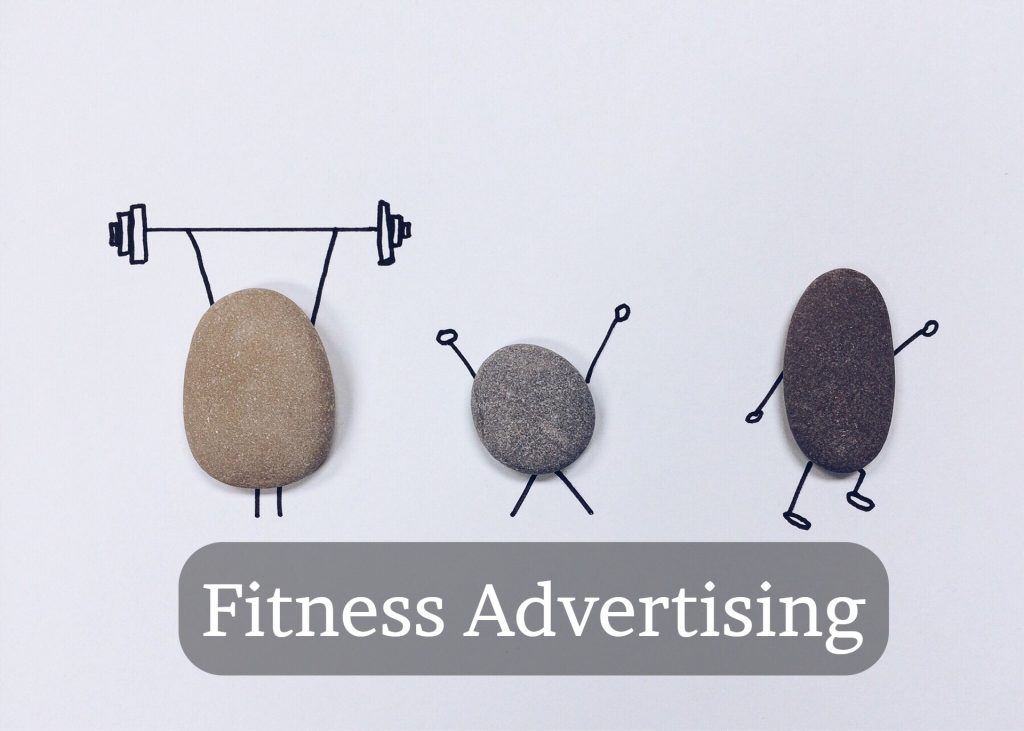 Here are some fitness advertising tactics that will help you reach your marketing goal.
✅ Focus on influencer marketing
Influencers are people on social media who can persuade their followers to different clothing brands, supplements, health and wellness products, exercise and more. They can also help new fitness companies to expand its customer base. Here are Things to keep in mind when looking for Influencer Marketers
Now how to choose the right influencer?
If you think choosing the influencer with millions of followers is the right one then you are wrong. More important thing is to check whether their audience aligns with your customers or not. Whether their followers are interested in what you are selling.
You can also reach out to micro-influencers as they have a specific and more targeted niche. You can promote your products among them effectively. For launching Influencer Marketing Campaign, reach out to Digital Marketing Agency in New York.
✅ Run paid advertising campaign
If you have a good amount of following on social media platforms like Facebook or Instagram, you can consider running a paid advertising campaign. Paid ads increase your reach, generate more leads, and increase your revenue as well. Additionally, you need to track the Analytics of your ads to ensure they are actually working for you effectively.
There are many platforms where you can run paid ads but it is best to invest your money where you can find the majority of your audience. Not sure how to start an effective advertising campaign? Digital Marketing Agency in Chicago will help you out.
✅ Create a membership site
Membership sites are those that offer paid members to access exclusive 'members-only' content. For example, if we talk about fitness websites, then members will have the access to workout videos, meal plans, supplement guides, exercise tutorials which are inaccessible to non-members. Membership can be monthly, quarterly, or even annually which gives more flexibility to accommodate different budgets. Users just have to sign-up to access all exclusive content.
✅ Video marketing campaign
As you must know, YouTube is the largest video-streaming platform. You can easily find fitness tutorials there. Upcoming fitness professionals can use this platform very well. You don't need heavy equipments to record your video. You can simply record a video from your smartphone and post it on YouTube. For video marketing campaign, Video Marketing Strategy—Importance and Tips
By posting regular video content on YouTube, you can build a good subscriber base. People don't have much time, so it is better if the videos are short and engaging. Make sure the video ends with a CTA like subscribing to your channel or reaching out for a personal training session. Start YouTube Channel for your Brand-See simple steps
✅ Share customer reviews and testimonials
If people are happy with your services, you should not let them go without leaving a review. Happy reviews are the best to grow your business. When potential customers see positive reviews of other customers, they are more likely to convert. Over 87% of the customers read reviews for local brands or businesses. Majority of people are more likely to avail services from a business with positive online reviews. You can politely ask your customers to review your services and share their experience with your business. You can do this by either emailing them, or in person, or maybe by offering an incentive like a discount voucher, or gift coupon etc.
Feature customer testimonials on your website, YouTube channel, and even on social media. People are more likely to engage with visual content so if you can put out video testimonials then that would be more impactful.
✅ Utilize social media
4 billion people across social media platforms, isn't it a huge opportunity for you to promote your products and services? Social media is the best platform when it comes to online advertising. First off, you need a social media account. Create your account on multiple social media platforms. Your profile must have
Eye-catching logo
Attractive profile photo
Clear name
Strong brand message
Necessary information about your brand
Post regularly on your social media, create engaging posts, use popular hashtags to get noticed, and engage with followers.
Wrapping it up
Fitness industry is getting competitive with each passing day. Hence, it becomes very important to craft an effective marketing strategy for your fitness brand campaign. Firstly, you need to set clear marketing goals, then identify your target audience, then create few strategies that are most likely to appeal to your target audience. At last, it is very crucial to track your metrics carefully and be flexible enough to make adjustments in your strategy whenever required. The bottom line is to prioritize user experience.
For professional online marketing services, consider hiring Digital Marketing Agency in Dallas.