Social media marketing is really important for effective digital marketing and overall great online presence for your business. Plus, for all the benefits it has to offer, there is no reason to not invest in social media marketing. And LinkedIn is one of the most important social platforms for a business—especially B2B business. Are you looking for ways to grow your business using thing platform? Then you need to read this article till end. So, read on and learn about some of the best LinkedIn marketing tips to grow your business.
Marketing on social media has become really important for online businesses these days. And then, there are different social platforms that are suitable for different business types and for particular marketing goals. For one, LinkedIn marketing can be really beneficial for B2B organizations and for those who wish to create useful business links. As per many professional digital marketing agency in Chicago, LinkedIn marketing has helped many businesses improve brand awareness, business relations, customer relations, and so much more.
But in order to be able to enjoy all these benefits, you need to have an effective LinkedIn marketing strategy in place. And that is just what the list of tips given below can help you with.
Best LinkedIn marketing tips to grow your business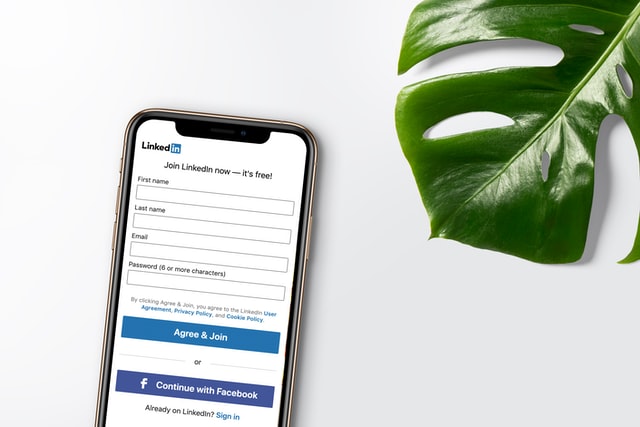 #Optimize your LinkedIn business page
The first step to LinkedIn marketing is to set up a business page for your organization. But along with that, you also need to optimize your page. LinkedIn offers insane targeting options. Therefore, you need to make sure to fill out all particular for your business perfectly. This will allow your target market to easily find your business on LinkedIn. Make sure all required information and details about your business are available on your LinkedIn page which is also in consistency with its information across different online platforms.
#Have a great content marketing strategy
For any marketing platform, having a winning marketing strategy is necessary. The same goes for LinkedIn. You need to make sure to have a great content marketing strategy. For one, you should post daily on LinkedIn for at least 3 times. And make sure to leave a couple of hours' gap between your posts so each one gets more engagement. Moreover, don't forget to try out all the post types. You can share links to your blogs, add a photo or a video, or even write a post. For LinkedIn posts, its best to share only a small part of your blog and link it to the original blog post with words like "click here to read more." This will be a great way to drive traffic to your website.
#Look for individuals
Instead of looking for other businesses that you want to make connection with, it is better to look for individuals that hold important position in your target businesses. This can improve your chances of selling to that company. And since LinkedIn understands the important of finding the right connections, it offers search filters that allow you to target individuals with mad accuracy. So, keep your buyer persona handy and search your target customer on LinkedIn.
#Invest in LinkedIn ads
There was a time when LinkedIn ads use to suck. But now, they have become quite effective. In fact, many digital marketing agency in New York suggest their clients to invest in LinkedIn ads. Along with allowing you to create sponsored ads, regular text ads, etc., it LinkedIn now also allows sending targeted messages via InMail.
#Retarget potential customers
Retargeting is an amazing marketing tactic that can be really helpful in improving your lead generation and conversion rates. Consumers generally don't convert when they visit a business website for the first time. And many businesses make the mistake to overlook those visitors. The fact is that you can find many customers in such visitors. All you need to do is keep reminding them about your business for some time. This is remarketing and it can be really effective. And LinkedIn's Matched Audience tool allows you to do just that. With this, you can not only retarget your website visitors but also your email contacts. So, make sure to use this amazing tool.
#LinkedIn groups
Being a part of important LinkedIn groups in your industry can be really beneficial for you. You will be able to interact with your industry leaders, get useful insight, reach your target market more effectively, and even establish your expertise. Forming a great LinkedIn group or being a part of several such can also help you strengthen your brand and establish yourself as one of the industry leaders. There are simply just too many benefits that LinkedIn groups can provide.
Final Word
Marketing on LinkedIn can be really beneficial for a business, especially B2B businesses. But in order to enjoy all those benefits, you need to have the right LinkedIn marketing strategy in place. And that is just what the tips given above can help you with. Or if that sound like too much, then there are always professional digital marketing agency in Dallas that can give you top-notch LinkedIn marketing services.
If you'd like to expand your knowledge on digital marketing, then make sure to keep checking out blogs regularly.