Year 2020 saw word wide lockdown which lasted for months. And due to this as conducting physical seminars became impossible, the trend of webinars sparked. Since then, many businesses have used it as a marketing tool. And even after the restrictions on physical activities have almost ended everywhere, webinars continue to be popular. Why is that so? What are the benefits of webinar as a marketing tool? Why do many businesses continue to use it? You will get answers to all these questions in this article. So, read on.
In the last year, governments across the world implemented nation-wide lockdowns in order to contain the outbreak of Novel Coronavirus. As a result, events like seminar became impossible to be conducted physically. And hence, webinars became popular. Moreover, as many digital marketing agencies in Dallas recorded, webinars have a great potential as a marketing tool.
What is a webinar?
Simply put, a webinar is a mix of the terms "web" and "seminar." It stands for seminars that are conducted online. While online seminars are not something that were first introduced just the last year, but 2020 sure accelerated the trend. And since then, many businesses have continued to use it as a marketing tool. How can you do the same? Check out the list below and find out.
Benefits of webinar as a marketing tool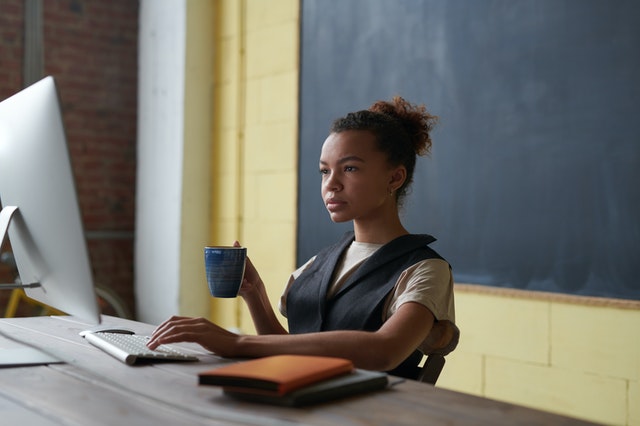 #Get audience from all across the world
Unlike the seminars conducted at a single physical space, webinars are conducted online. In physical seminar, you can only reach the audience within the city it is being conducted in. That too if the distance is too far, people will most likely not attend the webinar unless they are too interested in your business or brand. And about the target audience outside the city and the country? You totally miss on them. But by conducting webinars, you can even target audience in the different parts of the world.
#Reach a wider audience
As you will be easily able to target audience from all across the world, there'd apparently more people will be able to know about your webinar and attend it. This is something not really possible to do in a seminar. In fact, digital marketing agencies in Chicago have helped a number of their clients to promote and market their webinar effectively. As a result, those businesses received a great strength of audience for their webinars.
#Increase brand awareness
Another undeniable advantage of conducting a webinar is increased brand awareness. Businesses, especially those in the education sector, have enjoyed great brand awareness through conducting webinar. There are a number of ways you can do that. You can either display ads and other hard sell promotion content for your brand in the breaks or use subtler ways to promote your brand.
#Webinars are convenient
In the present day market scenario, the more convenient you can make it for people to engage with your business, the better are the chances that they'd respond. And conducting webinars can help you do just that. A person can attend your webinar simply from the comfort of his/her room. This is one of the key reasons why webinars tend to enjoy greater audience turnout.
#Establish your business as an industry leaders
If you can establish your business's prominence in the industry, your target market will find it easier to trust it. As a result, they'd engage with it better. And conducting webinars can help you with just that. Try to conduct a solid webinar and invite the popular faces and influencers within your industry. This alone will help you attract as great audience. Moreover, as they will see their trusted influencers and industry experts engage with your business, they'd trust your business better. And hence, they'd be interested in your business and would want to engage with it. If you manage to conduct a hit webinar, you will enjoy many marketing benefits.
#Get more conversions
Many businesses have used webinars as a means to improve their conversion rates. If you have recently launched a product, conducting a webinar can be really helpful to boost its sales. This is also effective for other types of conversions. A simple way is to give out an irresistible offer, like a special discount that is only valid for the webinar attendees and also just for a limited period. Such tactics can greatly help you improve your conversion rates through webinars.
Final Word
Conducting an online seminar can be really helpful for a business. There are many benefits of webinar as a marketing tool. And we have listed the best of those in the list given above. However, all of it also depends on how well you promote and market your webinar. But don't worry about that! There are digital marketing agencies in Los Angeles that can help you effectively promote your webinar.
For more articles on online marketing, make sure to stay in touch with us!