Blog writing as a tool is commonly used by online businesses to drive web traffic. It is undoubtedly a very effective type of content marketing. So, if you want to get the best out of it, then you must read this article. Find out what the important dos of blog writing are.
Writing blogs has many benefits for an online business. It helps engage audience and keeps the website update with fresh content. Not to mention how it helps a website rank on search engines and facilitates SEO. Moreover, it helps promote your goods and services, gives important information to customers, and helps a brand come across as a thought leader in the industry. On top of that, as you provide them relevant and useful content, blogs help make people trust your organization. All of this eventually leads to improved conversion rates for a business.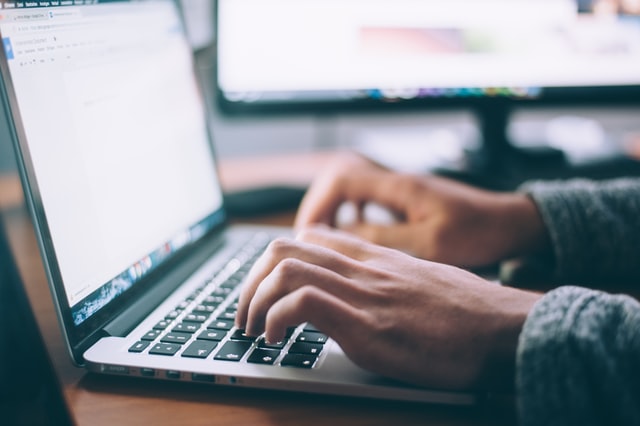 Hence, writing blogs is essential for the digital marketing and SEO of a website. Content marketing is also majorly dependent on it. And this is why it is important to be very careful with it. With this article, you will learn about the things you should do to make your blog writing better.
Important things to do in blog writing
>>Find your niche
First and foremost important thing to begin with blog writing is to have a particular niche. If you write about anything that you find trendy and popular without having a consistent niche category, your blog won't be as successful. Both Google and your readers would look for consistency in the subjects of your topics. Posting about anything would leave an impression that you have expertise on nothing.
>>Use simple language
Blogs should be easy to understand. People come to the internet looking for quick and easy information. That's how blogs are supposed to be. Hence, you should refrain from using difficult languages and industry jargon that your readers might find difficult to understand. This way, you will be able to retain more visitors on your website.
>>Keep a communicative tone
Another important feature that blog content should have is communicative tone. One of the crucial functions of a blog is to engage audience and hence it is an imperative feature. However, this needs to be maintained along with keeping a certain degree of professionalism. If your readers think that the writer is just "all talks" and is not otherwise qualified enough to write about a certain subject, it can make your blog fall apart.
>>Be interactive
Being interactive can be really helpful in making your content engaging. So, make sure to write an interactive content. This can be done by simply inserting some rhetorical questions here and there. Another very important thing is to encourage people to give feedback in comments. You should also try to instigate meaningful discussions in the comment section.
>>Substantiate your arguments
Substantiating your arguments is another important thing if you want people to take your content seriously. If you tell them what a certain thing is without telling them why it is like that or how it works, they won't find your information reliable. Hence, it is important to back your arguments with facts and logics.
>>Include relevant media
Blog writing shouldn't be all just about written content. You must use different media like images, videos, GIFs, info-graphics, etc. Such media types are essential to make your content engaging. If nothing else, there is always some scope to squeeze in a photo. However, make sure not be vague about it or overdo it. Use only relevant media in balanced quantity.
>>Do a proper SEO if your blogs
One of the key reasons why blogs are used is to improve websites' search engine optimization and traffic. Hence, you need to make sure that you properly optimize your blog for search engines. So, include proper keywords, links, image alt attributes, and so on. It is best advised to take the aid of an SEO tool.
>>Share your blogs on social media
Well, marketing and promoting your content is another very important thing. Therefore, it is essential to share your blogs on your social media handles. This simple step can help improve your website traffic fairly. The audience that follows you on social media would apparently be interested in engaging with your online business and hence there is a greater chance that they will engage with your blog. Hence, make sure to share your blogs on your social handles. To entice more readers, you can quote an interesting line or two from the blog when sharing its link.
>>Be consistent
Being consistent is important in everything you do and blog writing is no exception. You need to write and post in a consistent manner if you want to see the difference. Posting for a week and then ghosting your blog for weeks is not going to do any good. Have a consistent posting pattern depending upon your abilities and schedule your posts accordingly.
Final Word
Content is crucial for digital marketing. And blog writing is the key form of content marketing. It is a powerful tool that helps improve a site's SEO ranking, web traffic, and user engagement. With the list given above, you have learned about the important things you must do when writing blogs on a website. We hope this will help you maintain a successful blog.
And to learn about the don'ts of blog writing next, stay tuned with us.