Are you a website owner of a small business who's struggling to understand what's wrong with their web design? Then this article can help you big time. Here, we have listed 10 web designing mistakes commonly made by small businesses to help you understand what you are doing wrong.
The website for an online business bears great importance. It is the key representation of your organization in the online market. From digital marketing to SEO and other methods of virtual promotion and reach, most of all is dependent upon it. This explains why web development is so important for online businesses.
Since a website is such a critical part of your organization's virtual presence, it is important to be very careful with it. It plays a great role in determined how your site is ranked on the SERPs, how visitors engage with your business online, the health of your conversion funnel, and so on.
Now, do you feel that you have done everything right on your part but you're still not able to improve the performance of your website? If that is the case, you may be making some mistakes that you don't realize yet.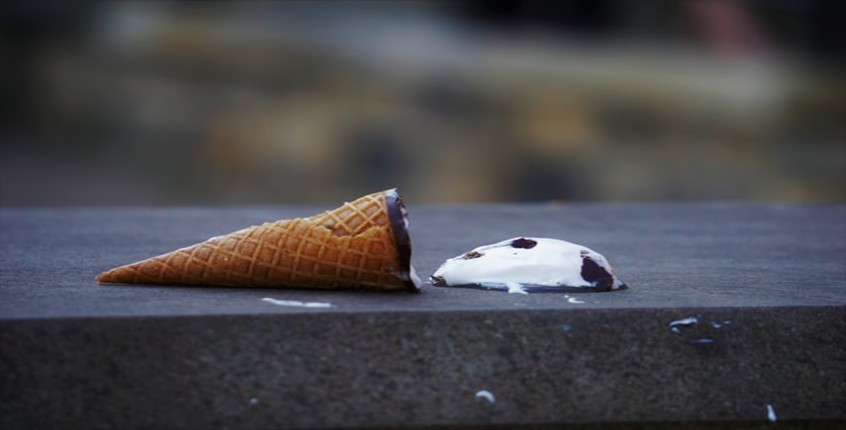 We hope the list below will help you identify that.
10 Web Designing Mistakes Commonly Made by Small Businesses
❗️ Non-responsive web design
One of the biggest mistakes that small businesses make is keeping a non-responsive web design. A responsive web design is the one that helps a website render well on variety of screens like that of mobile phones and tablets just as good as it does on desktops and laptops. Your potential customers could be visiting your website from any of such devices. And as the number of people engaging with online businesses through mobile devices is greater, it is all the more important to have a RWD.
❗️ Not prioritizing mobile optimization
The question that whether mobile optimization is important or not is a question of past now. In the present scenario, it is a given. It is imperative that your website is optimized to give mobile users a great experience. You may be well aware with that already but that is not it. The traditional approach to mobile optimization has been to have a base design that is desktop friendly and then turn it mobile friendly. However, if you want to be ahead of the pack, you need to prioritize mobile optimization. Hence, it is best to begin with a mobile friend web designing from the start.
❗️ Poor Call to Action
CTA elements in a website play a very crucial role. It is through such functions and buttons that the customer is able to take a desired action. If your CTA buttons are placed poorly, are bad looking or poor, it can make your web design fall apart. Therefore, make sure that your CTA elements are duly optimized.
❗️ Having a stuffy web design
This is another commonly made web designing mistake. Many websites have too much going on at once that it becomes difficult to focus on one thing. It is important to note what digital marketing experts keep warning online businesses about—the window for selling is shrinking. If someone visits your website and doesn't understand what it is about within seconds, they'll leave. Therefore, you must prioritize pertinent information and portray it in a clean manner.
❗️ Overdoing minimalism
Web development experts suggest having a minimalistic approach to web designing. However, over-doing it can also be problematic. You need to at least have an adequate amount of design and content to hook your visitors. Being too minimalistic can make your website boring. Hence, the key is to strike the right balance.
❗️ Confusing and inconsistent web design
Somewhere between doing too much or too less, there lies a confusing web design. How do you define a confusing web design? Well, a website with different unrelated typefaces, images, color palettes, and themes maybe said to have one. Such kind of inconsistency can confuse the viewers and leave a very poor impression. Hence, this is something to watch out for.
❗️ Hard navigation
East navigation is a basic requirement of a good website. However, many small businesses tend to miss this point. This results into making their website confusing for the visitors which makes them end up bouncing back from it. If you are wondering why you aren't able to retain traffic on your website, hard navigability may be one of the reasons. Make the important information easily accessible. Along with that, optimize the search functionality within your website.
❗️ Poor loading speed
What is the loading speed of your website? Did you know that more than half mobile websites are abandoned by visitors if it takes more than 3 seconds to load? As I have already mentioned above, the patience of online shoppers is thinning. With innumerable options available online, they don't want to spend their time on a slow website. Therefore, make sure that your website takes minimum time to load.
❗️ Not placing ads properly
Since ads are one of the key sources of income for a website, it is crucial to keep that necessary evil. However, it is also important to make sure that they don't annoy your visitors. On many small business websites, you will find how poorly they place ads that it comes in the way of main content. Analyze your own website from the perspective of a customer. Get rid of the noisy and flashy ads or at least, place them at a less prominent place. If you use pop-ups, make sure they are easy to close and are not the size of full screen.
❗️ Not hiring professionals
With CRMs like WordPress, now anyone can easily make an E-Commerce website. However, in the longer run, it is always best to sort to professional web development services. It is important in order to meet the growing demands f your business or else, you won't be able to keep up with them. Hence, not hiring professional web developers is one of the biggest web designing mistakes that small businesses make.
Final Word
The success of an online business is greatly dependent on that of its website. With the list of the mistakes commonly made by small businesses in web designing will help you identify your mistakes and improve your website. This way, you will not only be able to have a great website but enjoy high returns on your digital marketing and SEO.