For any kind of marketing, content is imperative. And hence, digital marketing can't be void of content marketing. Is your marketing strategy not yielding the desired results? Then this article can come in really handy to help improve content marketing strategy.
Content marketing is really crucial for a business's online marketing strategies. Not to mention how critical it is for SEO. This is so because the content is the key medium through which businesses communicate with their target market and make their message through to them. It is one of the most important digital marketing services.
So, since content marketing is so important, you need to ensure that you do it right. But sometimes, you may find that your campaigns are not being as successful. And if that is the case, this article can help you greatly.
Hence, we have created a list of the best tips that can help you improve your content marketing strategy. Check it out below.
Improve content marketing strategy with these useful tips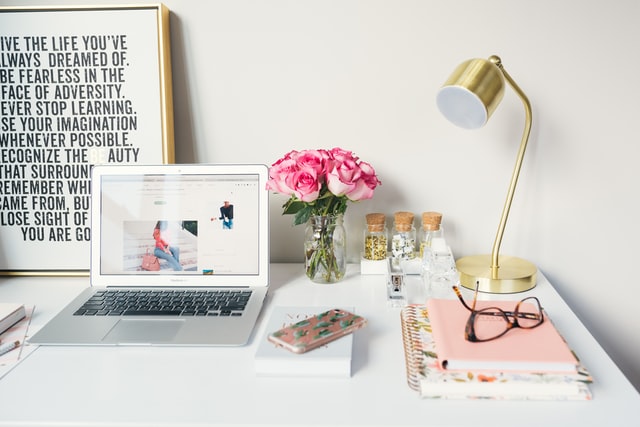 #Define your goals and KPIs
Defining goals is crucial in order to ensure that you get desired objectives fulfilled with your marketing campaigns. And you need proper KPIs to measure the results. However, surprisingly many small businesses don't seem to think much about it. And so they end up with wasted resources and a for-sake-of-it blog. Moreover, it is not only important to define goals and KPIs but also ensure that they are clear, realistic, relevant, and effective. This will play the key role in defining the flow of your content marketing campaign. So, make sure to be very thoughtful about it.
#Know your audience
This implies two things—defining your audience and understanding them. So, the first thing is that you identify whom you are writing for. For that, you can use your buyer personas and if you don't have them already, make them now and they'll be useful in other campaigns as well. Once you have identified your audience, the next is to get an understanding of them in terms of their likes, dislikes, preferences, pain points, customer behavior, etc. based on their characteristics are defined in the buyer persona.
#Stick to your niche
Sticking to your niche is very important in content marketing. It may be a tempting idea to write about anything and everything that is trending to enjoy great visibility. However, in the longer run, it can be bad for your business. So, make it a point that you produce only such content that is relevant to your niche and that your target market will find useful.
#Social sharing
Well, content marketing can't be devoid of marketing. Hence, you need to market your content effectively. And for that, what is a better platform to promote it than to share it on social media handles. Not only will your followers on social media find it useful but it will also help improve your web traffic as well. Moreover, it will also be solving your content problem on social media. Like, when sharing it, you can take out an enticing excerpt from it and post it along with the link on your social handle.
#Re-purpose your content
Creating quality content takes time, great effort, even money (when you hire a digital marketing agency for it), and other resources. Thus, you need to make sure that you squeeze the most out of your content. And that's something you can do by repurposing your content. So, if you think you have a great piece of content, you can turn it into a downloadable PDF, an email blast, or as presented. You can also take excerpts from it and post tweets or comments. This will allow you to get the most of each penny spent.
#Content isn't just written text
When we talk about content marketing, generally what comes into the mind is written text. However, content can be anything from written text to images, videos, animations, GIFs, audios, and so on. And marketing content comprises all of these different forms of content. So, make sure that your content marketing strategy takes into consideration all these different content types.
#Video marketing
Video is a very important form of marketing content in the current times. People love to engage with videos, especially short ones. And hence, video needs to be a major element of your content marketing campaign. Especially so when it is no more difficult to make professional-looking and appealing videos. There are now many easy video-making tools (e.g. Kinemaster, Canva, etc.) out in the market with user-friendly features that let even non-techy people create awesome videos.
If you don't know how to begin about it, then try to create a video on the same topic you write a blog about and then embed it within it. This will encourage more people to engage with your content. And if you still don't know how to go about it, there are many digital marketing agencies in Chicago that offer awesome video marketing services.
#Post only awesome content
Don't do blogging, video marketing, or any other form of content marketing just for the sake of it. You need to make sure that you only create and post something when it is actually amazing and would actually be valuable for your audience. A lot of content marketers try to post every day in great numbers with the hopes of getting ranked better. However, such things can't get you ranked. The frequency, number, and length of the posts are not something that makes you rank, but it is the quality of the content and how it provides value to the reader. So, this is something important to keep in mind if you want to improve your content marketing strategy.
#Keep testing
One thing that is common to all sorts of marketing models is—it is important to keep testing. This allows you to spot errors and rectify them. It is also crucial as it helps in identifying the scopes of improvement as well which helps you in optimizing your content marketing campaign. So, make sure you keep tracking your performance and keep improving accordingly. There are many analytical tools in the market that can help you in this.
Wrapping up
Marketing is impossible without content. And hence, having a great content marketing strategy in place is utterly crucial for great marketing outcomes. With the help of the tips given above, you will be able to optimize and improve your content marketing strategy and reap its many benefits like better audience engagement, improved lead generation, higher conversion rates, and so on. And for the best results, you can always sort to content marketing services of digital marketing agencies in Dallas.
To read more articles like this, click here!