The social visibility and reach of a business play a great role in shaping its online presence. This explains why social media marketing is so important. Looking for a more elaborate answer as to why this model of digital marketing is so important? So, read this article and find out why social media marketing is so important for a small business.
It can seem like a taxing job to maintain social media accounts for marketing your brand and products, to engage with the audience, and so on. However, its importance can't be overlooked. In order to optimally market its brand and products on the internet, a business needs to have a great social media presence. Well, there is no denying it can get difficult for someone with little to no social media marketing knowledge. But in any case, you can always hire SMM services from digital agencies in New York.
Coming to the point of why social media marketing is so crucial for your small business. Let's talk about that more elaborately below.
Social media marketing is important for small businesses because…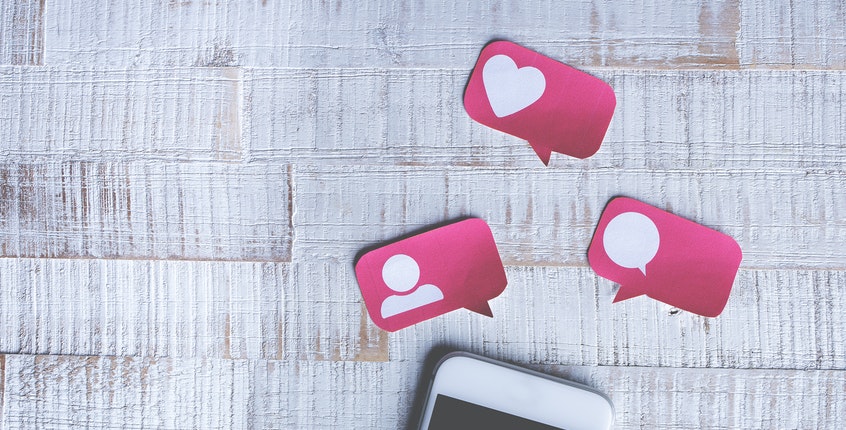 #It's cost effective
One of the biggest hurdles for a small business marketing itself on the internet is the cost involved in it. Small businesses start with a limited budget with little to nothing to spare for digital marketing. But you can begin social media marketing with even zero marketing budgets. Though in the longer run, it is always best to hire SMM services from digital agencies in Chicago.
#It helps create brand awareness
A business needs to create constant awareness of its brand in its target market so as to keep finding new customers. And you know how customers are the blood and bones of a business. Literally over half of the world's population uses social media. So, what'd be a better place on the internet where you can promote your brand?
#It's the best media of customer engagement
The present-day consumers expect businesses to also entertain and engage with their marketing channels. And social media marketing is just the perfect medium to do that. You can create engaging posts with appealing images, interesting videos, and so much more. Thus, for optimal customer engagement, social media is imperative.
#It lets you sell on social media
Did you know that now you can buy and sell on major social channels Facebook and Instagram? For one, Facebook Marketplace is a great online space where small businesses can sell their goods. And Instagram allows business accounts to create an 'in-app' store which allows buyers to make the purchase without having to exit the app. This shortens the buying process like nothing else and helps in quick sales.
#It generates more web traffic
The potential customers that can't find your business on the search engines can find you on social platforms. If your social handles are managed nicely, your followers will most likely want to know more about your business and hence, will visit your website. In fact, social media ads can also help you with that. Therefore, small businesses that invest in social media digital marketing services enjoy increased website traffic too.
#It betters lead generation and conversion
Social media marketing can be immensely beneficial for small businesses in generating leads and converting them. The present-day customers like to make an informed purchasing decision and seek to be educated. Social media marketing can help you create a conversion journey for your leads as you align your content marketing with SMM. And this eventually helps optimize your conversion funnel like nothing else.
#It helps improve sales
There are many ways social media marketing can help businesses improve online sales. We have already discussed how you can sell on some social platforms. Apart from that, you can also promote your products on these platforms and attract potential customers. Moreover, before making a purchase from a new business, online consumers prefer to learn more about businesses to ensure that they are indeed legit and trustworthy. A strong social presence can also win you those sales. This is why digital agencies in Dallas develop such marketing plans for their client businesses that take social media marketing hand-in-hand with sales maximization.
#It optimizes customer service
Hiring customer service executives can get impossibly expensive for small businesses with their limited budget. But the fact that customer service is extremely important can't be ignored. And that's another point where social media marketing saves the day. In fact, many consumers prefer to get in touch with businesses through social media only. Thus, you can optimize your customer services with SMM while also saving great costs.
#It helps create a strong and positive social image
The social image of a business or a brand is very important factor deciding whether or not and how consumers engage with them. Due the unfortunate fact how there are many scams running in the name of online small business, consumers these days tend to be very cautious. Thus, for starters, they want to ensure that your business is indeed legit and trustworthy. Hence, when researching a business, they tend to look them on social media in order to see how a business engages with its customers and what the customers think about that business. There are very good chances that a word about your business is already going round the social channels. And with social media marketing, you can influence that in a positive way.
Over to you
Social media marketing is extremely important for small businesses for a number of reasons. It all comes down to the fact that SMM is cost-effective, helps improve conversion, web traffic, and sales. You also get a medium to engage your audience and asset your social proof. More and more small businesses are hiring digital marketing agencies in Los Angeles to optimize their social presence. So, if social media is not a part of your digital marketing plan yet, you are simply missing out on a lot.
Stay in touch with us for more!