Content marketing is an important marketing channel for online businesses. Why is that, you ask? Well there are a number of reasons for that. Content marketing gives immense benefits to a business and is in fact necessary if you are serious about competing in the current online market. So, read on and find out how content marketing can help your business improve.
Content is fundamental for SEO and digital marketing. It is through content that you communicate with your audience. All the marketing channels eventually drive your leads to your content. And in order to ensure that they engage with your business, you need to provide them with quality and valuable content.
Thus, content marketing is important. From SEO to email marketing, social media marketing, influencer marketing, affiliate marketing, and almost any form of online marketing you can think of, crosses path with content marketing. Are you still unsure how this method of marketing can actually benefit your business? Then find the elaborate answer below.
This is how content marketing help business improve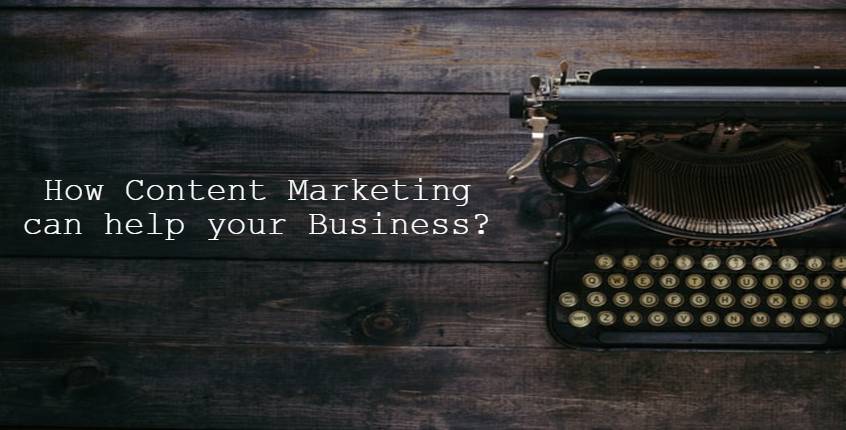 #Optimize for search engine
Keywords are the backbone of search engine optimization. It is only through placing the right keywords in your content that you can improve the ranking of your website and get more web traffic. Hence, creation and marketing of quality content is essential in order to improve your inbound marketing. This can give you many SEO benefits like higher dwell time, reduced bounce rate, more quality backlinks, better rankings on SERPs, and so on.
#Engage your audience
Audience engagement is important in order to finally make them convert into your customers. Now, how do you do that without content? Apparently, to engage your online audience, you need to have interesting and engaging content to hook them. And that is just what effective content marketing helps you with. You research content topics relevant to your industry, create useful and informative content on those topics, and market that to your target audience. And this way, content marketing becomes vital for audience engagement.
#Create brand awareness and recognition
Content marketing can help improve your brand awareness and recognition like nothing else. People encounter different businesses when looking for content on the internet. A business blog that talks about the important industry specific topics and provides highly useful information on them can be really helpful in creating awareness and recognition for its brand. And when you find a great blog, you might as well share it with your friends, family, or colleagues. Well, if you manage to have a great blog where people actually find useful information, they'd also share it others which will further accelerate your brand awareness and recognition. Content marketing opens just so many channels through which your target market can come to know of your brand.
#Effective email marketing
Email marketing is not only beneficial but is also important for online businesses. And this method of digital marketing greatly relies upon content marketing. When people subscribe to your email, they do this with the expectation of receiving relevant quality content. And in order to provide them with the same, one needs have an effective mechanism for researching industry-specific topics and produce such content on them that solve problems of your target market to deliver them in their email inboxes. Well, that sounds like content marketing. Doesn't it? So, this is how content marketing help business improve email marketing.
#Improve social media marketing
Content marketing is also essential for social media marketing. The idea of SMM is to connect with your audience and engage them through interesting content. Hence, one needs to have a separate content strategy for their social audience for effective social media marketing. And this is why content marketing is so important if you want to market your brand on social channels.
#Develop a brand voice
A distinct and unique brand voice can help your business stand out in the noisy competition of the digital market. But how do you do that? Well, the best method of developing and amplifying your unique brand voice is through content marketing. The style and language that you use, and their consistency throughout different online platforms, can help your audience recognize your distinct brand voice and identify your brand wherever they see it.
#Boost lead generation
While content marketing is important for all types of businesses, it is especially crucial for B2B organization to generate leads. B2B businesses have longer sales cycles than B2C businesses and hence, effective content marketing is crucial for them to generate leads and drive them to conversion. B2B products generally take months or even a year to make the buying decision. Hence, businesses need content marketing to create a buyer journey for their prospects and nurture them into customers eventually.
Final word
Effective content marketing if essential for an online business as its various digital marketing operations like SEO, email marketing, social media marketing, blogging, brand awareness and recognition, and so on. So, if you don't have a proper content marketing strategy in place yet, get to working on one. And there are always professional digital agencies that can help you with that.
Drop a comment and let us know your views and queries. And for more, stay tuned!