Social media has become a crucial part of digital marketing. In fact, present-day consumers expect businesses to be on social platforms and engage with their target market. And Instagram is simply one of the most important social platforms. In fact, it is central when it comes to SMM and influencer marketing. Thus, it is important for a present-day business to have a robust marketing strategy in place for this platform. And that's just what we are going to talk about today. So, read on and learn about the best Instagram marketing tips in this article.
With roughly a billion monthly active users, Instagram is one of the most used social media platforms worldwide. And every month, hundreds of million Instagram users engage with shopping content. This makes it the perfect place to be marketing your business.
Since Instagram is such an important center for social digital marketing services, one needs to have a robust marketing strategy for it. And the tips given below will help you strengthen your marketing plan for Instagram.
Boost your SMM with these top 10 Instagram marketing tips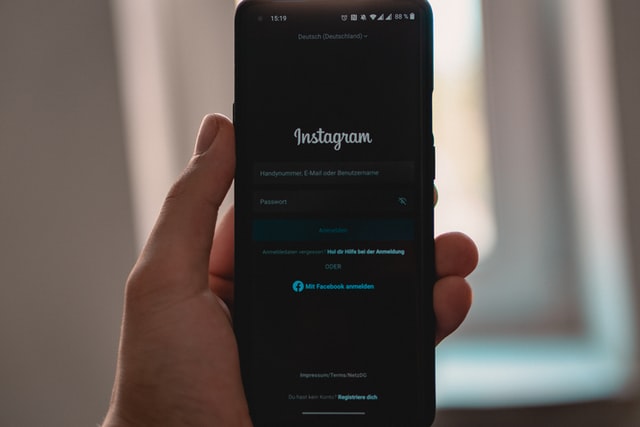 #1 Define goals
First thing first, have you defined proper goals for your marketing campaign on Instagram? While this may sound basic, it is surprising how many businesses miss this point. For each campaign and each post, defining a goal is crucial. In the absence of a clear goal, you won't be able to find out whether you have achieved your desired marketing objective or not. So, this is the first place to begin at.
Goals can be of different types. Ask yourself why you are running a certain IG campaign. Are you looking for reach or engagement? Do you want to improve your web traffic or sales? Answering these types of questions will allow you to define your goals.
#2 Have a business account
Are you marketing your products and services with a personal Instagram account? If yes, then stop doing it right now and switch to a business account. In order to facilitate the marketing needs of businesses, Instagram offers them a number of tools and services.
Owning a business account on Instagram will allow you to add useful CTA buttons (e.g. contact, shop, buy, book, etc.) to your profile and posts. Moreover, it is required in order to get access to useful insights, set up an Instagram Shop, advertise on IG, add links to Instagram Stories, and a lot of many other things that can boost your marketing. Thus, it is important for your business to have an Instagram business account.
#3 Profile optimization
Needless to say how important role the Instagram profile your business plays in its IG marketing. Hence, you need to optimize it to the max. Now, optimizing doesn't just imply filling out all your business information correctly, adding your website, other contact details, and so on; there is a lot more to take care of.
For one, you need to be very thoughtful with your bio and display picture as well. The tip is, people appreciate witticism and humor on social channels like Instagram. Hence, your business can leave a great impression and hook people if your bio reflects some of that along with properly communicating what your business is about. Another thing, make sure that your profile picture is not only original and appealing but also reflects your business adequately.
#4 Compelling visuals
Instagram is a visual medium. Hence, your video marketing and image marketing game need to be strong. And so, you need to ensure that you need to create and post original and amazing visually appealing posts.
This doesn't mean that you need to have professional photography or visual equipment or something. All you need to take care of is that your photos and videos should be well-lit, properly composed, sharp, in focus, and so on.
#5 Experiment with Reels
Introduced last year, Instagram Reels gained much success very quickly. Well, one thing we learn from this is that people love short videos. Therefore, investing in short video marketing can be really gainful.
Therefore, you should try your hands on Instagram Reels. You could post behind the scene videos of your business, a time-lapse showing making of a product, quick information, and so on.
#6 Know your target audience
In order to reach your potential customers, a business needs to first define its target audience. And it works the same for Instagram marketing. So, find out what sort of people would love to engage with your business.
Once you have defined who would be at the receiving end of your marketing content, you need to know what sort of content they like. So, research your target market and try to figure out what sort of photos and videos they like to engage with. This will allow you to come up with a content marketing strategy best suited for your business on Instagram.
#7 Write amazing captions
Indeed, Instagram is a visual platform. However, the words you use also bear great significance. They play an important role in developing and amplifying your brand voice. Therefore, you need to couple your photos and videos with amazing captions.
Again, as we have already talked about it in a point above, people appreciate humor and witticism on social platforms like Instagram. So, you should try to incorporate such elements in your captions.
#8 Be interactive
Interaction is the key to audience engagement. And Instagram is such a platform where being interactive is very important. Moreover, it is in fact quite easy for businesses to do that.
You can be very interactive on Instagram by doing a number of things. For one, often post stories with interactive stickers like Polls, MCQs, Ask me anything, etc. People on IG just love that. Also, you should post photos and videos with captions encouraging people to comment and have a discussion. These simple tips will greatly help you improve audience engagement.
#9 Use hashtags carefully
Though Instagram allows a far greater number of hashtags in a single post, it is best advised to use only 5 to 9 hashtags. They play an important role in determining your reach and visibility on the IG. Hence, you need to be very thoughtful with them. There are a number of things you should take care of when it comes to hashtags:
Put relevant hashtags only
Keep them specific to your niche
Avoid using repetitive tags
Don't use tags that encourage like or follow swapping
Keeping this in mind while using hastags will help you get the best out if them.
#10 Keep improving
Tracking your performance is very crucial in Instagram marketing as it allows you to identify errors and scope from improvement which lets you optimize accordingly.
Digital marketing agencies in Dallas use different social media marketing tools to test their marketing performance on Instagram. While the platform itself provides some analytics, having additional tools would still be a great idea.
Wrapping up
Instagram is an important social media platform and marketing on it can be really helpful for a business. With the help of Instagram marketing, you can improve your audience engagement, web traffic, lead generation, and conversion. So make sure to begin with clear goals, optimize your profile, research your audience, post visually compelling and interactive content coupled with great captions, experiment, and keep testing! And for the best results, you can always sort to a top-notch digital marketing agency.
For more articles like this, keep visiting!