If you are a business owner, you can't just sit back and wait for customers to come to you. You have to start at some point. As you must be aware of the fact that digital marketing is a method to promote your business through digital means like internet, social media, etc. The right digital marketing strategy can make a hell lot of difference in the growth of your business. It can instantly impact your business. In fact, you can start doing digital marketing within a day. You don't believe me? Just bear with me till the very end of this article. In this article, I will tell you the ways you can use to start a digital marketing channel in a day.
Let's hop on
Ways to start a Digital Marketing Channel in a Day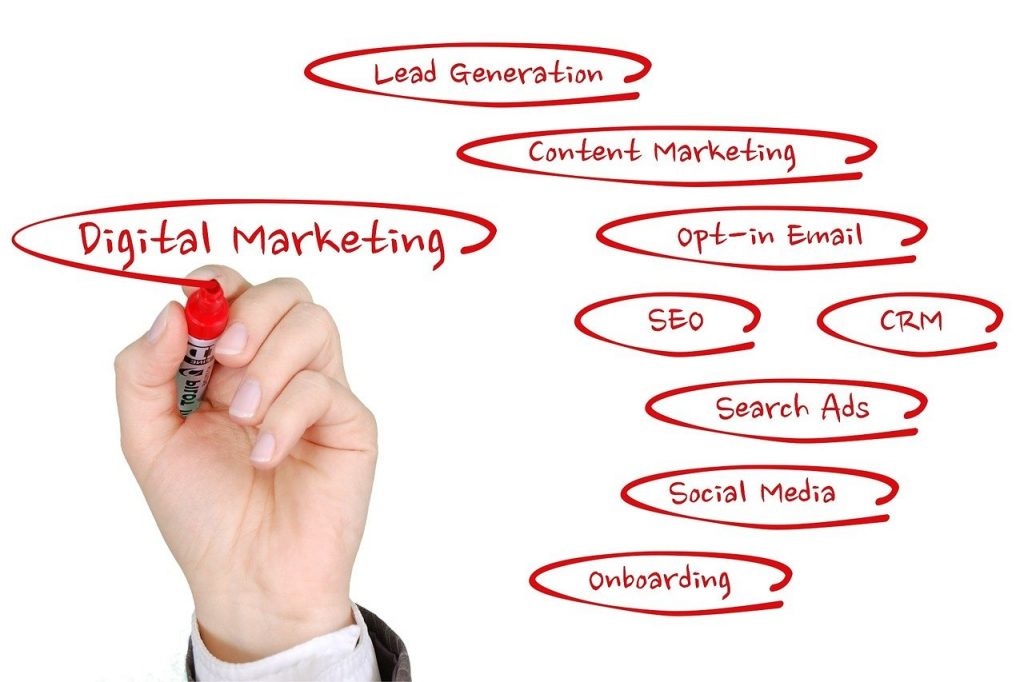 Digital marketing channel is a way through which you get a high and free access to people of prospects. You can make them fall in love with your brand by creating great quality content. In addition to that, you can also get data and analytics. Here are ways to start a digital marketing channel for your business in a day.
✅ Create a Digital Marketing Channel
Creating a channel is the first step in this journey to start a strong digital marketing strategy. This is where business owners get confused wondering which channel to choose. The right choice for you is based on customer avatar. Your first digital marketing efforts should be on the channel where your customer avatar spends most of their time.
For instance, a beauty products e-commerce may go for Instagram as their channel as there are many beauty bloggers and customers on Instagram. On the other hand, a media company may want to create an email newsletter and a Twitter account as Twitter is the go-to destination for latest trends and news. If you can't determine which channel you should use, ask your customers directly where they spend majority of their time. And then you can build your strategy around it.
✅ Send an Onboarding Email to your Customers
It is not possible that you don't have the emailing list of your customers. When you have customers, you got to have an email list regardless of whether you utilize it or not. Email marketing is a channel that potentially every business has.
Next thing to do is to strategically use it for your benefit. You have to tactically use email marketing to get your customers to refer their friends, family, and online audience and climb the Customer Value Journey ladder to your high-tier offers. It starts with a persuasive and educative email. This will be the first email that someone gets from your company that tells them who you are and what to expect in the next emails you send. Here are 10 Best Tips to Improve Email Marketing
For instance, you can mail your customers saying you are doing a giveaway and the winner will be chosen from those that share their referral link. Or you can say that you have a special offer coming up soon and that you will email them to tell when it's live. Email is regarded as the best digital marketing channel for conversions so you should utilize it judiciously.
✅ Post content to social media
Mere presence on social media does not imply that you have a social media marketing strategy. You need to be consistently active on social media. You have to keep posting high-quality content consistently. Social media requires a strategy for cold, warm, and hot leads so you will have to create engaging and converting content to get a high ROI.
To start with, you can post something on your social media platform. It could be a story on Instagram or a post on Facebook. You can show behind-the-scenes videos of your company or anything related to your company. This will increase your engagement with your audience on various social media platforms. By doing all of this, you can formally start your social media marketing strategy. Here are 10 Best Tips to Get Content Ideas
✅ Ask audience for opinions
Whatever marketing strategies you are following, you are doing everything for your audience. Marketing for customers is all about asking your customers questions and having them tell you what they want. And if you are doing it any different way then we can say that you are not getting the results you want from your strategy.
To quickly start your digital marketing strategy, ask your customers what they would like to see from you. This is referred to as market research- a foundational step of creating a marketing strategy. You can ask your existing customers, new customers or potential customers, social media followers you have happened to build. For instance, you can ask about which topics they would like to see content from you. Then based on their feedback, you can start to create the content that you will build your digital marketing strategy around.
✅ Use personal social media
What will you do when you don't have an email list or a social media audience for your brand? You will use your personal social media profiles. Personal branding gets you dividends because it's not a business talking about how great it is. It is people in position or authority like CEO, founder, and employees showing how much they know about their potential customer's problems and why they are perfectly positioned to solve it for them.
As you must be aware of the fact 'Personal branding is a form of digital marketing.' There are plethora of ways you can use personal social media profile to start your digital marketing strategy. For instance, you can use your personal social media profiles like Facebook or Twitter to provide trainings, show behind-the-scenes of your business, talk about your products or services and ask your audience questions about what content they would like you to create for them. I think the present time can be regarded as the best time to build your personal brand as customers are now becoming more interested in employee-generated content than brand-generated content.
Final thoughts
Starting a digital marketing channel in a day can seems a bit scary. But trust me, by following the right steps you can accomplish this unachievable goal. You have to create a channel, adopt email marketing, regularly posting content on social media, asking audience for opinions and use personal branding to push marketing strategy in the positive direction.
For professional digital marketing strategy, reach out to Digital Marketing Company in Dallas.